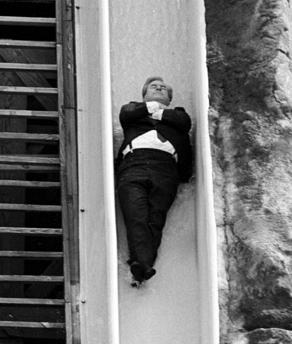 About 30 years ago, the religious right decided, after futile attempts to affect policy by creating their own power center, that it would be easier to take over an EXISTING Political Party instead… & that is EXACTLY what they did.
With the help of Ronald Reagan, the Republican Party ceased to be the moderate-to-conservative entity that it once was… one that was truly interested in governance through dialogue, compromise & a patriotic embrace of our system into what we see today.
A bunch of close-minded, dogmatic ideologues who are closer to the "Party of Lincoln ROCKWELL" than the "Party of LINCOLN".
They got their way.
Isn't it time that the LIBERALS in the Democratic Party took a few moves from the "moral" majority's playbook, get involved at the GRASS ROOTS of our our Party & RE-TAKE it so that it might stand for the ideals & values that WE hold… back to the Party of Thomas Paine & FDR??
Don't like the way the BlueDogs are betraying us?
Get INVOLVED at the PRIMARY LEVEL & get RID of them THERE… DON'T just say that you'll "vote third party" or register as an "Independent" ..because you LOSE your INFLUENCE when you do that… once they are on the ticket.. it's TOO LATE.
Don't like the way the GOP is obstructing EVERYTHING the President is TRYING?
Then STOP empowering them by hoisting up THEIR STANDARDS & allowing them to DIVIDE us.
STAND UP for what we CAN be… & GET INVOLVED!
.