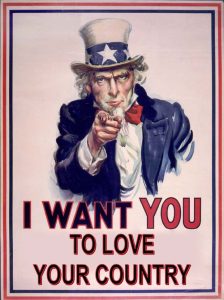 We need to start a movement, a splinter group from the Democratic Party.
I am not talking about "media" or "profits" but am talking about starting a movement that somehow forms and takes off.
Heck, I think we'll even get folks that consider themselves Teabaggers, because not all Teabaggers are the racist bigots from the Palin Convention in Nashville.
Even folks who consider themselves Teabaggers were turned off by that convention and are turned off by the racism.
We have to make the time.
We have to learn to take it step by step.
But we have to figure out what the steps are.
There would be plenty of drawbacks, because we would favor labor, meaning unions, and working class Americans.
Why couldn't we at PPOV figure it out?
Why couldn't we be the leader in figuring it out?
There has to be a way.
There are so many disillusioned, angry, fearful and disenfranchised Americans, and shouldn't there be a way to get the message out and bring us all together and then work for change?
Real change, without corporate influence?
Just regular Americans that UNITE and . . . what?
How?
There has to be a way.
Back in the 60's there were causes that united people enough to protest so many things and change did happen.
I just hate feeling as though there's nothing we can do.
I can't think of anything to do – a solution other than organizing a movement, similar to the Teabaggers, but for the Democratic Party.
We're more open, tolerant, and no offense to the Teabaggers, well – but we could formulate a course of action and outline actual paradigms for change rather than rhetoric.
Oh, maybe I am far too naive and maybe it is impossible, but geeze-o-peete's, it's got to start somewhere.
I'm tired of our voices not being heard or taken seriously.
But this site is a GROUP THINK TANK.
It would take time, and we'd have to outline exactly what it is we want.
We know the broad basics, but we would need to work on laying it all out in specifics and then laying out how we get there.
We would have to be rational, because we can't get everything we want, or our desires for the greater good, but – well, it would be a very complicated thing to do, but would it be impossible?
And once a movement took off, and it would, we would be so powerful of a voice of "Americans United" – maybe that could be our splinter group name instead of Teabaggers, and the MSM, and better yet, the politicians could not ignore us any longer.
We should talk about it at the very least because that would be the start.
The MSM only covers the RWs, including the Teabaggers, and ignores the Democrats and Progressives.
We need a movement similar to the Teabaggers, but on the left, and on the side of the working middle class and poor Americans.
A group that would work to elect representatives that would work for the middle class and not the corporations.
Reps that would fight for health care reform, true reform, and would fight for wages – you know, we're tired of taking pay-cuts and having to work longer hours with less benefits so the CEOs can make bigger profits and be rewarded bigger bonuses.
We need Reps to STOP corporate welfare and obnoxious bonuses while Americans are losing their homes and health insurance.
The left needs a splinter group that would work to cleanse the Democratic Party of the corporate-bought-and-paid-for Dems and blue-dog Dems, and bring in Reps that actually represent middle America.
I'm so damn tired of working to elect Democrats, only to have them work for the corporations.
I can't think of any other solution than to form a splinter group and search for candidates and support candidates that will work for "We The People."
I wonder how a person or group goes about starting a movement.
The teabaggers had FOX and the health insurance companies, but I wonder how regular people can start a movement, a genuine grassroots movement made up of working class and middle class and poor Americans.
I'm so discouraged by everything that's happening in our country, and PPOV is a think tank, so maybe we could think about actually forming a splinter group of the Democratic Party.
Or is that too naive and impossible?
It has to start somewhere, and I wonder how we could get it started or if it's even possible.
Corporations should share their profits with their employees.
That's my first suggestion on a mission statement for starting a movement, a splinter movement of the Democratic Party, which would include everyone – mainly middle class Americans.
I'm suggesting we work on starting a movement to combat the corruption of our elected officials – we have the best bought and paid for Reps and we've got them on both sides of aisle.
I'm writing about real change without corporate influence.
We Planeteers, every single one of us, can work on a movement.
But before we even attempt a movement, we have to work out the mission statement and then figure out the way to achieve it.