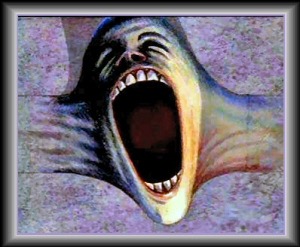 The debate between conservatives and progressives is raging right now and lately, it seems to me that this debate has become more like a shouting match…as if just shouting louder will somehow make one's argument more valid. It generally has the opposite effect. Prove it to me with facts and history… not volume.
I stumbled across this opinion/analysis gem yesterday while researching a ridiculous op-ed in the WaPo the other day, entitled Why are Liberals so Condescending? by Gerrard Alexander, and no I won't leave a link for that. You know too much already. As an unintended consequence, I think I may have found an excellent rebuttal. The title of this post is the title of the blog piece. I contacted the author, Jefferson Smith, directly to verify that this Jefferson Smith was not instead a pseudonym for the famous fictional hero of "Mr. Smith goes to Washington." I am relieved to say he is not but what he is is a serious academician and, of course, a concerned citizen as are we all here on the Planet. Enjoy…
"Suppose you had a friend you had known for many years, one who was very opinionated, who always seemed absolutely certain about everything, and yet who was always turning out to be wrong. He got you to buy stock in Enron and swore it would just keep on rising. He bet on the Yankees to sweep the Red Sox in '04. He said mobile phones were just a fad, and before long people would give them up and go back to sending telegrams.
Would you trust this person's powers of analysis? Would you continue putting any faith in his predictions?
"Conservatives," or those who call themselves this nowadays, have an equally good and much longer record of faulty analysis and wrong prediction. In order to exist as a viable movement, they depend on everyone forgetting that they're basically always wrong.
Unfortunately, progressives and liberals have obliged…"
http://conservativesarealwayswrong.googlepages.com