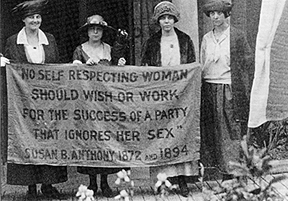 Choice under new attack from Operation Rescue, led by Troy Newman, the president of the organization.
Operation Rescue has launched a new anti-choice campaign by offering $10,000 reward for the arrest and conviction of OB/GYN doctors that perform abortions.
Operation Rescue has begun an advertising blitz on the radio, over the Internet and by mailings for the latest campaign against choice.
"We have never found an abortion clinic that completely follows the law," said Operation Rescue President Troy Newman. "Specifically, we are looking for information about fraud, including billing fraud, Medicaid fraud, overbilling, double-billing, and things of that nature that defraud the public. We have seen a number of abortionists charged with these kinds of crimes over the years."
"We are also looking into other violations that directly endanger the lives of women, including sex crimes, the concealment of child sex abuse, unlicensed workers, improper handling of controlled substances, chemical impairment, illegal abortions, falsification of medical records, and other abuses," said Newman.
http://www.christiannewswire.com/news/1277112809.html
With the conservative SCOTUS, women must never take for granted their right to choose.
Anti-Choice groups have been working steadfastly in overturning Roe vs Wade and those of us who believe in choice must counteract those who wish to force their will on women.
On a side note, CBS is also running a second anti-choice Tebow ad four times during the Super Bowl pre-game show.
I am not against CBS running the deceptive, anti-choice ads, but I am concerned that CBS continues to deny left-wing ads, including two pro-choice ads to counter the Tebow ads.
And it is very disturbing that CBS actually worked with Focus on the Family on their anti-choice Tebow ad, which is something that they've never done with other advertisers.
This week, Dana Goldstein of the Daily Beast reported that CBS executives collaborated with Focus on the Family on making the ad fit for airing, giving the group guidance that other advertisers don't receive. Yesterday, Planned Parenthood posted a pro-choice response ad featuring former college and professional football player Sean James and Olympic gold medalist Al Joyner.
http://thinkprogress.org/2010/02/05/focus-pregame/
We must remain vigilant in tracking those who wish to take away the control that women have over their own bodies.