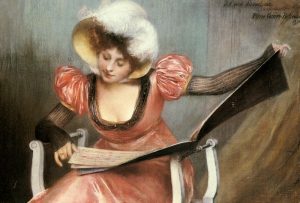 I hope everyone is having a wonderful weekend. Here are a few stories from our hard-working agencies to make the weekend even better.
States seek to take CHIP even further
Given new flexibility under CHIPRA, states have adopted several new strategies to ease enrollment. Since CHIPRA was enacted on February 4, 2009, states have sought CMS approval for program improvements.
World's most precise clock built by the National Institute of Standards and Technology
Physicists at the National Institute of Standards and Technology (NIST) have built an enhanced version of an experimental atomic clock based on a single aluminum atom that is now the world's most precise clock, more than twice as precise as the previous pacesetter based on a mercury atom.
Military will support Super Bowl XLIV
Feb. 5, 2010 – As the excitement builds in the minutes before the Super Bowl kickoff, four Air National Guard F-15 Eagle fighter jets will scream over Miami's Sun Life Stadium in a dramatic show of military support for the big game. Meanwhile, troops overseas will get a live feed of the game.
McChrystal reports progress in Afghanistan
Although he stopped short of saying the worst is over for troops as they prepare to surge into some of the toughest Taliban-held areas, the top NATO and U.S. commander in Afghanistan said here today that conditions no longer are deteriorating.
Recovery Act continues to save jobs in education
On Jan. 30, the Recovery Accountability and Transparency Board released job numbers showing that Recovery Act education funding played a significant role in stabilizing the nation's economy and in staving off a major fiscal crisis in 2009.
Obama's budget includes education reforms
President Obama's 2011 education budget signals a bold new direction for federal K-12 education policy with more competitive funding, more flexibility and a focus on the reforms likely to have the greatest impact on student success.
Health care reform provisions included in 2011 budget proposal
The President's budget helps build the foundation for health insurance reform. The budget strengthens the health care system and improves access to care by investing $995 million to address the shortage of health care providers in underserved areas, increasing funding to expand services at Health Centers by $290 million and allocating nearly $80 million for work to spread the adoption and use of health information technology.
Sustainable communities to be planned by HUD
Housing and Urban Development Secretary Shaun Donovan has announced the launch of HUD's new Office of Sustainable Housing and Communities (OSHC). The office will be overseen by HUD Deputy Secretary Ron Sims who won national recognition for turning King County, Washington into a model for sustainable communities. OSHC is designed to help build stronger, more sustainable communities by connecting housing to jobs, fostering local innovation and building a clean energy economy.
Justice Dept to monitor local elections in New Orleans
The Justice Department today announced that it will monitor the Feb.6, 2010, municipal primary election in the city of New Orleans to ensure compliance with the anti-discrimination requirements of the Voting Rights Act of 1965. The Act prohibits discrimination in the election process on the basis of race, color or membership in a minority language group. Attorneys from the department's Civil Rights Division will coordinate the federal activities and maintain contact with local election officials.
Justice Dept makes sure returning troops get their jobs back
The Justice Department announced today that it has reached a settlement in its lawsuit against MasTec Advanced Technologies on behalf of Eugene C. Burress, a U.S. Army Reserve member, alleging that MasTec willfully violated the Uniformed Services Employment and Reemployment Rights Act of 1994 (USERRA).