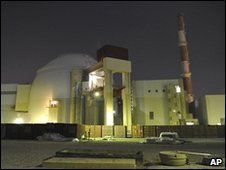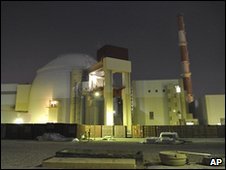 OK how did our crack media outlets miss out on this story I found on BBC news?
Like usual our media is obsessed with the sensational stories, faux outrage, and politically motivated opinions instead of real news. It seems it's much more important that the president reminded Nevadans that they allow gambling in their state than to worry about global security. So obviously it's just not important enough to our failed forth estate that Israel may not bomb Iran after all.
Iran's president has said it is ready to send its enriched uranium abroad for further enrichment under a deal to ease concerns about its nuclear programme.
Mahmoud Ahmadinejad told state TV that Iran would have "no problem" if most of its stock was held for several months before being returned as fuel rods.

Correspondents say that such a decision would be a major shift in Tehran's position.

The US said that if this was a new offer, it was "prepared to listen".

Last month, diplomats said Iran had informed the International Atomic Energy Agency (IAEA) that it did not accept the terms of the deal and had instead demanded a simultaneous exchange on its territory.

The US and its allies fear Iran is attempting to develop nuclear weapons. Iran insists its nuclear programme is entirely peaceful.

'Definitive answer'

The deal agreed in October between Iran, the IAEA and the so-called P5+1 – the US, Russia, China, UK, France plus Germany – envisaged Iran sending about 70% of its low-enriched uranium to Russia and France, where it would be processed into fuel for a research reactor.