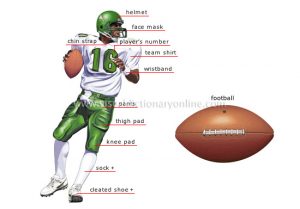 The official Super Bowl Sunday began January 15th, 1967 when the Green Bay Packers defeated the Kansas City Chiefs.
The NFL had full control of the game since 1920, until the AFL began in 1960.
June 8th, 1966, the two leagues agreed on a merger, with the condition that the winners from both leagues play against each other to determine the champion.
Originally, NFL Commissioner, Pete Rozelle, wanted to call the game "The Big One", but it was the AFL founder and owner of the Kansas City Chiefs, Lamar Hunt, who suggested "Super Bowl" and the name has stuck ever since.
Super Bowl Fun Facts:
In most years, the Super Bowl is the most watched television event.
Exclusive television rights to air the game rotate between 3 major networks – CBS, NBC and FOX
Due to the popularity of the game, commercial airtime is the most expensive for the broadcast
Super Bowl Sunday is the second largest day of the year for eating after Thanksgiving
8 million pounds of guacamole is consumed on Super Bowl Sunday.
14,500 tons of chips are eaten along with that guacamole.
The average number of people at a Super Bowl party is 17.
5% of Americans will watch the game alone.
Of the top 10 most watched television programs of all time, 9 of them are Super Bowls.
Budweiser has been the exclusive Super Bowl beer advertiser for the past 13 years.
The Super Bowl is measured in Roman numerals because a football season runs the span over two calendar years.
Since the 1980s the Super Bowls have always started around 6pm Eastern Standard Time.
More drivers are involved in alcohol-related accidents on Super Bowl Sunday compared to any other day of the year (except St. Patrick's Day), according to the Insurance Information Institute.
35% of people who attend the game write it off as a corporate expense.
Over 700,000 footballs are produced annually for official NFL use and 72 of them are used for the Super Bowl.
The Dolphin Stadium in Miami has vomitoriums, which is actually an architectural feature, not an official place were people can puke. It's a passage below a tier of seats in an amphitheater through which a crowd can spew out after the game.
The Super Bowl has been played in south Florida 8 times; this year's game will be the ninth.
Super Bowl fans spend more than $50 million on food during the 4 days prior to the Super Bowl.
Super Bowl Sunday is the biggest winter grilling day of the year.
http://www.yumsugar.com/125068
My husband and I plan on staying home for the game and eating the traditional guacamole and chili (both homemade) and plenty of beer, of course, which will probably result in some scented sound effects around half time!
GO COLTS!