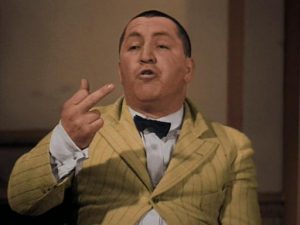 "Politics As Unusual"
 We have been privileged to become witness to two political events in 14 months that most of us never imagined would happen in our lifetime. The elections of Barack Obama and Scott Brown. Two men who each in their own way took on established and entrenched Democratic Machines and each in their own right were swept into office by a voting populous demanding change.
" The reason he's pullin' our pants down. " " Gonna paddle a little behind." "Ain't gonna paddle it – gonna kick it, real hard." " No, I believe he's gonna paddle it."  "I don't believe that's a proper characterization." "Well, that's how I'd characterize it." "I believe it's more of a kickin' sitcheyation"
 As different and diverse as their political ideals may be there are some striking similarities in the response to these gentleman's elections from the opposing Party:
1. OMG!!! It's the coming  Apocalypse for America.
2. The downplaying of the significance of their "Historical" win's by some of the opposing party's Leadership.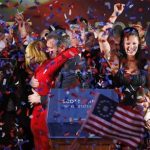 Before the confetti could be swept up from the floor of Scott Brown's victory party the Liberal and Democratic Talking Heads were spewing forth their repetitive Talking points:
1. This was a referendum backlash vote against President Obama's love affair with Wall Street Bankers.
2. Democrats stayed home to protest  the perceived lack of support for the Public Option from the White House.
3. The Democratic Party Candidate Martha Coakly ran a lousy campaign.
4. Most people decide whom they vote for based on the Economy and Unemployment #'s (jobs).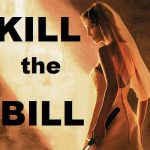 The day after the election there was Howard Dean on MSNBC spouting off poll numbers of Democrats who didn't vote in the election. He claimed that 80% didn't vote because the Public Option had been removed from the Senate Bill. It would seem that the poll number's justify the new round of fear mongering agenda we are experiencing designed to stir up anger to be manipulated into disapointment in the President.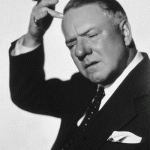 " I never vote for anyone, I always vote against." –  W. C. Fields
After spending the last few days exploring the citizen blogs connected to Massachusetts I have come to the belief that this election was much more than just than the simplistic analogies given to explain the defeat of Martha Coakly.
                                                      "Welcome To The Machine"
I love the idea of the Elder Statesmen, don't you?  The silver- haired well dressed articulate millionaire limo riding solicitorof business for his constituents bringing home the pork keeper of the parliamentary proclivities of the sacred halls of the Senate body who speaks for the "little man" .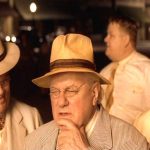 "Furthermore, in the second Pappy O'Daniel administration, these boys is gonna be my *brain* trust." 

 The Commonwealth of Massachusetts  is controlled by an Old Fashioned Democratic Machine connected to every level of politics from the local School Board to the two Houses of Representation in Washington D.C. with an ear to the White House.  It has everything you could ask for in a well oiled Political Machine, a nationally recognizable Family name, a lovable Patriarch , Union Bosses, Newspaper Editors,  Media Moguls, The local religious Hierarchy, Influential Businessmen, Powerful Lawyers and Judges, Two long standing influential millionaire professional politician United States Senators  (who until ones recent demise)  had a combined 71 years in the Senate, a content constituency grateful for all the Machine has done for them and their communities and of course a "scandel" or two. 
The last three Speakers of the Massachusetts House of Representatives a legislative body the Democratic Party has controlled for the last 55 years have had to resign due to scandals that resulted in their indictments.
In the last 2 years, 3 Democrats in the State Senate have been removed because of scandalous behavior. Including one caught on an FBI surveillance tape stuffing a Thousand Dollar Bribe down her bra.
Martha Coakley is a cog in the Machine.
                                                       "So What The Truck Happened"
                                         This is the now famous "Old Pick-up" Commercial 
                           https://www.youtube.com/watch?v=nnZw6sm_yAY&feature=channel
To coincide with this pleasant no negative attack campaign commercial Scott Brown with knowledge gained from the Obama campaign utilized youth and the Internet.
                    (quite possibly the least expensive and most efficient campaign method)
                            https://www.youtube.com/watch?v=i_k5tOcMuRA&feature=channel
                           https://www.youtube.com/watch?v=QAmguPWesq0&feature=channel
                                            "Is you is, or is you ain't, my constituency?"
Was Martha Coakley complacent in her bid for the Senate?  If your the chosen one from the Machine with a 30 point lead in the Polls against your closest opponent in a Special Election, how much campaigning do you actually need to do?  Besides, just how does one aggressively respond to the type of Campaign Ads shown above ?
  You don't tell your pappy how to court the electorate. We ain't one-at-a-timin' here. We're MASS communicating!"
  No need to dwell on Martha's Radio Airwave Mass Communicating gaffe's, but even a Corn Bread Eatin Gravey Lickin Okie like myself knows you just don't call a "Red Sox" World Series Hero  a "Yankee" fan.
                                               (besides she managed to carry Boston)
"This band of miscreants, this very evening, interfered with a lynch mob in the performance of its duty."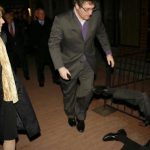 On January 12th 2010  Martha Coakley attended a "Fundraiser"  at  Sonoma in Washington D.C.  She referred to it as a "Unity Party" that was planned after she had won the primary. In attendance were numerous Lobbyist's representing "Big Pharma" and "Big Insurance". When questioned about the Lobbyist's from a "Weekly Standard" reporter, the reporter was subsequently attacked, thrown to the ground and bullied by Coakley Staffer Michael Meehan, a recent Obama appointee nominated to serve on the Broadcasting Board of Governors.
Michael P. Meehan currently serves as President of Blue Line Strategic Communications, Inc. and as Senior Vice President at Virilion, a digital media company. For over two decades, Meehan served in senior roles for U.S. Senators John Kerry, Barbara Boxer, Maria Cantwell and former Senate Majority Leader Tom Daschle, two presidential campaigns, two U.S. House offices and congressional campaigns in 25 states. Mr. Meehan earned a B.A. in political science from Bates College.
From the White House- http://www.whitehouse.gov/the-press-office/president-obama-announces-more-key-administration-posts-111809
http://www.politico.com/arena/bio/michael_meehan.html
The Broadcasting Board of Governors is responsible for all non-military, international broadcasting sponsored by the U.S government.  
                                         "It's A Bird – It's a Plane – It's"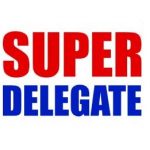 The 2008  Massachusetts Democratic Primary was won overwhelmingly by Hilliary Clinton by a margin of 56.o1% to 4o.64%. Before the Super Tuesday Primary was held the upper echalons of the Machine had already thrown their support and Super Delagate status to Barack Obama. After the primary Massachusetts was one of  the states where the peoples voice was ignorned by the elites of the Machine creating a controversy the DNC is still trying to address. 
( Ironicly Martha Coakley was a Super Delagate who pledged to Hillary Clinton. She went against the Machine and it may be noted that in a race that was deemed vital to the DNC she recieved very little national support until it was too late)
                               " Oh son, for that you sold your everlasting soul?" 
                                                          "Well, I wasn't usin' it." 

In two high profile Child Abuse cases in which Martha Coakley was the Prosecutor the parents of the abused children were forced to hire their own Attorneys to represent them in forcing the criminal charges into court. In both cases the abuser was found guilty and sentenced to life in prison. One was a high profile case involving a Catholic Priest, another was the son of an influential Union Boss who was connected to Coakley's campaign for Attorney General.(this was the curling iron case) 
 Coakley also failed to disclose $200,ooo in financial assets and a $12,ooo retirement account in her financial disclosure forms submitted to the US Senate in relation to her candidacy. 
                                                       "The Peoples Seat"
 In the Jan. 19th Special Election Debate moderator David Gergen confronted Scott Brown with these words
"Are you willing, under those circumstances, to say I'm gonna be the person, I'm gonna sit in Teddy Kennedy's seat, and I'm gonna be the person that's gonna block it for another 15 years"
Scott Brown responded with what will soon become a mispelled slogan on handmade signs whenever a political rally is held the next few years.
"Well, with all due respect, it's not the Kennedys' seat, and it's not the Democrats' seat, it's the people's seat "
This connected with quite a few people not only in Massachusetts, but the country as a whole.
"We could hire our own midget, even shorter than his" " Wouldn't we look like a bunch of Johnny-come-latelies, bragging on our own midget, doesn't matter how stumpy"
1,216,865  people voted in the  2008  Massachusetts Democratic Primary.
1,o58,682 people  voted for Coakley in 2010.
1,168,107  people voted for Scott Brown in 2010.
1,108,854  people voted for John McCain in 2oo8.
1,904,097 people voted for President Obama in 2008.
 If you crunch the numbers there were  786,166  less votes cast in the 2010 Special election than in the 2008 Presidential Election.  John McCain  recived 50,172 more votes in 2008 than Coakley in 2010. Scott Brown recived 59,253 more votes in 2010 than McCain in 2008.
 When I look at these numbers it tell me there is more to the 2010 election than just Dem's staying home in protest of the "Public Option" .
           Perhaps it was "Rage Agaist The Machine"  or just "None of The Above"
                             https://www.youtube.com/watch?v=0VQ8pgySec4&feature=player_embedded#
"Any change is resisted because bureaucrats have a vested interest in the chaos in which they exist."    Richard M. Nixon
[additional quotes taken from O' Brother Where Art Thou]
addendum:  I think it is important to note that while I was learning more about the political make up of Massachusetts  I learned that as much as it is a "Blue"  State Massachusetts  has the same number of people registered Independent/3rd party as are registered  Republican and Democrat.
Democrats-1.6 million, Republican-490,000, Independent/3rd Party -2.1 million   
Only about 50% of registered voters turned out for the Special Election.