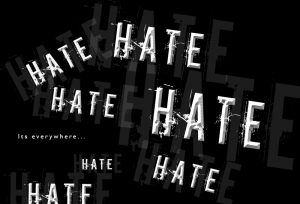 PLAINS, Ga. — The U.S. Secret Service says it is investigating an effigy of President Barack Obama found hanging from a building in the hometown of former President Jimmy Carter.
As perfectly despicable and racist as this patently is, it does not look to me to be a crime, and certainly not treason, as some hyperventilating commenters have suggested.
Treason, btw, is the only crime defined in the Constitution. And one cannot commit it by being mean to the president. Treason is an act against the nation, not the president. The president is not the nation. I had enough of that tripe from BushCo.
Obviously the Secret Service is going to have a long and very serious conversation with the person responsible. I have met those guys. You don't want to get them agitated. The guy that did this is going on a list from which he will never escape.
But the first amendment is pretty absolute. The govt shall make no law abridging speech. And the courts have interpreted that as protecting all sorts of things. Porn is protected. The only reason kiddie porn is not protected is that obviously a crime must be committed to produce it. Somebody is harmed.
Direct incitements to violence are not protected, but the burning of the flag is protected. I'm thinking that where you can burn the flag, you can hang the president in effigy.
Regardless of what it says about you as a person.