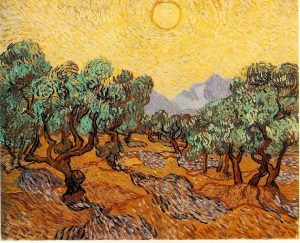 I wanted to tell all of you here of the miracle, a miracle that I believe you all helped to bring about.
Most of you are aware of my sister's most critical illness, having been found unconscious on the floor at her home, three days before Christmas. She was admitted to ICU in kidney failure and the doctors gave us no hope. She was unresponsive and comatose. The doctors told us to call in the family and to begin to make final arrangements which we did, all of us with heavy hearts.
During those days last week, I wrote about my grief at the prospect of losing my beloved sister, and the response I received from all of you here was nothing short of incredible! The prayers, well-wishes and genuine sympathy poured in from all over the globe as my friends here expressed their concern. I wrote that the support was palpable to me and that I knew that it was helping her to hang on.
Today, she has come out of her coma! She is lucid, drinking liquids, and incredulous at what has happened. She has no memory of her collapse. I just talked with her by phone, a most wonderful conversation! She is going to make it! I am overjoyed!!
I told her of my friends here at the Planet and all the people who were genuinely concerned for her! She began to cry and asked me to thank each and every one of you. She and I both believe that it was your prayers and support that helped to bring her through this nightmare! When she is better, I will bring her to the Planet and let her tell you herself. But for now, please accept my most sincere gratitude for all your wonderful words of comfort and wishes for my sister's recovery! She is a most amazing woman and I know you will all love her when you "meet" her!
Again, my most heart-felt thanks to every one of you who were kind enough to care about a couple of strangers! You PlanetPeople are simply the best! 🙂