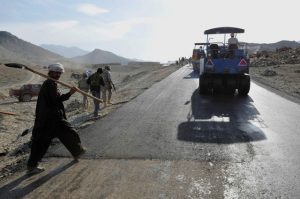 I found this article by David Isenberg over at HP and thought it was something we all should be aware of. Mr. Isenberg has written extensively on private contractors in Iraq.
Yes, KBR, Congress is Talking About You
"Although it was not mentioned by name there are some provisions in the FY 2010 Defense Appropriations bill which are very clearly aimed at KBR, the former Halliburton company. These are not the sort of provisions that will be making KBR officials happy.

Consider Sec. Sec. 8116, "Limitation on Availability of Funds for Execution of Contracts Under LOGCAP." It says:

No later than 90 days after enactment of this Act none of the funds appropriated or otherwise made available by this Act may be obligated or expended for the execution of a contract under the Logistics Civil Augmentation Program (LOGCAP) unless the Secretary of the Army determines that the contract explicitly requires the contractor…."
Read the rest of the article here.
Books By David Isenberg
Friendly Fire
Shadow Force
Lupus (The Facts)
The war profiteering by Halliburton/KBR is one of those subjects that should have the big, bright light of Congress shown into its dark corners! Literally billions of taxpayer dollars have been doled out to this company during the past 8 years with apparently no end in sight.
I recently viewed a documentary "Iraq for Sale: The War Profiteers" that shot my blood pressure through the roof. If any of you have not seen this, it is certainly worth obtaining a copy. The documentary highlighted the back-room deals of Cheney and the shoddy work done at the expense of the American taxpayer and our bravest and best. For instance, Halliburton/KBR was responsible for building water treatment facilities for the use of our troops. It was reported that they built some 66 of these treatment plants. It was found that 63 of them provided contaminated water for our troops to drink and bathe in! Of course, the contracts held by that corporation were "no-bid", thanks most likely to the office of the former Vice President who continued to receive a large amount of money each year from Halliburton while he was in office.
As Americans, we should all be outraged! Is it not bad enough that our sons and daughters were used in Iraq as cannon fodder for Cheney's illegal, immoral oil war? And then we are faced with knowing that these private contractors were much more interested in their bottom line than in the safety of our troops, never mind the billions of dollars they robbed from our Treasury!
We may never see the prosecution of war criminals from the previous administration that were guilty of devising and carrying out torture against detainees. There seems to be little stomach in Washington to do so. But this is one area, in my opinion, that should be rigorously investigated and charges brought against those responsible! We owe that much to the families of the troops who died unnecessarily for Halliburton's bottom line!