Happy Holidays, fellow Planeteers!
Un(der)reported News presents 12 news items for the 12 days of Christmas.

---
How NORAD keeps track of Santa
In 2007, Google signed onto the project as a technology partner, and since then, has been incorporating NORAD's data on Santa's whereabouts into special 2D Google Maps and 3D Google Earth representations. And that's where the trouble began.
Facebook Group Crowns UK's No.1 Christmas Song
This might have been an upset of major proportions for the music industry but at the end of the day, it just underscored the power of Facebook.
Wanderlust: The Christmas Bird Count
Honoring a cherished holiday tradition, an army of volunteers will rise at dawn this month to brave cold, rain and perhaps snow to contribute to the world's largest ongoing wildlife survey: the Christmas Bird Count.
Why A Christmas Carol was a flop for Dickens
Dickens was ultimately elated with the public's overwhelming response. Thackeray famously called the book "a national benefit", Lord Jeffrey commended Dickens for prompting more beneficence than "all the pulpits and confessionals in Christendom", and contemporary readers showed their enthusiasm by storming Victorian book stalls with each additional print run.
Did Jesus' neighbor sleep here?
Just in time for Christmas, archaeologists on Monday unveiled what may have been the home of one of Jesus' childhood neighbors.
The humble dwelling is the first dating to the era of Jesus to be discovered in Nazareth, then a hamlet of about 50 Jewish families where Jesus spent his boyhood.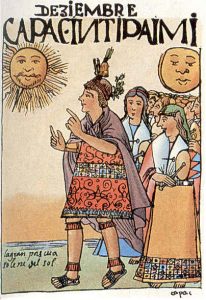 Yorkshire vicar advises hard-pressed parishioners to shoplift
Arguing that society had failed the needy, Father Tim, 41, continued: "My advice does not contradict the Bible's Eighth Commandment because God's love for the poor and despised outweighs the property rights of the rich. Let my words not be misrepresented as a simplistic call for people to shoplift. Rather, this is a call for our society no longer to treat its most vulnerable people with indifference and contempt. Providing inadequate or clumsy social support is monumental, catastrophic folly."
Who Put Christ In The Solstice?
The season that we are celebrating now has deep roots in the history and culture of our species. One often hears the phrase "put Christ back into Christmas" as if Christmas is a creation of the Christian faith. Well, perhaps the name is, but the holiday goes back much farther than Christianity.
Bethlehem gets first Christmas rock concert
A young musician who grew up near Jesus' traditional birthplace feels the old-fashioned way of marking the holiday — hanging around Manger Square and listening to carols — is a little dull.
So Emmanuel Fleckenstein has organized a three-day battle of the bands that he hopes will attract bigger crowds to Bethlehem.

12 Days of Gift-Giving Cost True Love $21,466
At $21,465.56, the eclectic collection of goods and services is about 1.8 percent more expensive than a year ago, largely because of higher gold prices, according to PNC Wealth Management in Pennsylvania.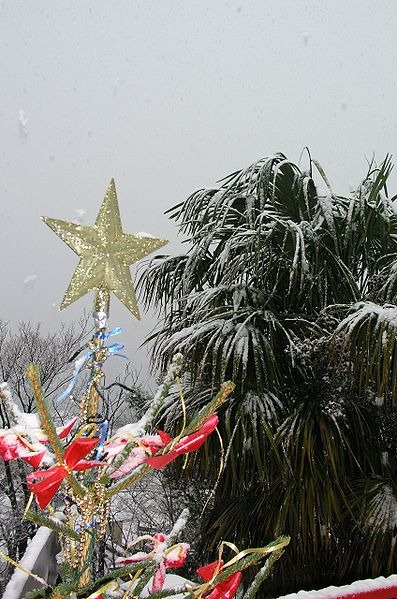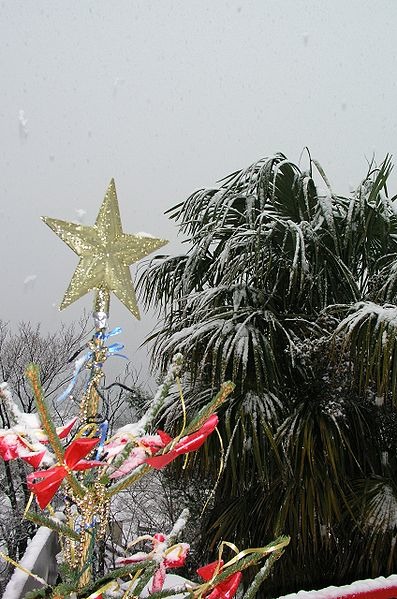 He Delivers Christmas Trees for Rent
Rentable Christmas trees, which have been tried in Oregon and a smattering of other places over the years, are a perfect match for Los Angeles, he said, where Christmas trees have "an image issue," and escaping a drive through traffic with a tree strapped to a car roof is especially welcome.
Father dresses as Christmas tree to help daughter's bell-ringing effort for Salvation Army
As she watched one man slide two $20 bills into the Salvation Army's red kettle outside The Crossroads mall Wednesday night, Kim Schoetzow did not know why people were so generous.
She thought, however, it might have something to do with the giant, bouncing Christmas tree next to her.
Christmas in Afghanistan
The S.C. agriculture unit is based in mountainous Logar province, which borders Pakistan. The unit's mission is to assist provincial and district government officials in helping Afghans with all aspects of agricultural development, said Dunn of Columbia.
---