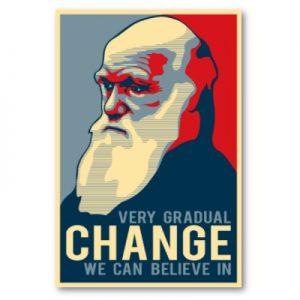 INCREMENTALISM—Or, I've Either Grown Up or Have Been Beaten Down.
During the past months of the health care reform debate, I have been on an emotional roller-coaster, sometimes at the top only to find my spirits thundering to the bottom. What a ride, right? But during my darkest, most dispirited times—the times when I felt Congress was never going to produce meaningful change– someone would point out that this was still a good first step; that the reform could evolve into real progressive legislation over time, as did Medicare and Social Security, historically.
For a long time, my mind rebelled against this way of thinking. I wanted FDRs New Deal and I wanted it accomplished the way Roosevelt accomplished it. I felt that this was our once-in-a-generation chance for legislative boldness, even brashness. I felt that this was indeed the crisis that was the opportunity. I was wrong—at least wrong in thinking it could be done. What could be done was something incremental, if at all. I want to share with you what I've learned about the theory and practice of incrementalism. It is my way of coming to terms with it, and maybe it is something upon which we can hang our hopes for reform.
Incrementalism is a deliberate way of accomplishing a large task. It is done by building a project using many small (often unplanned) changes instead of a few (extensively planned) large jumps. Wikipedia, for example, illustrates the concept by building an encyclopedia bit by bit, continually adding to it. In public policy, incrementalism refers to the method of reform by which many small policy changes are enacted over time in order to create a larger broad based policy change. (As an aside, incrementalism is also used in the mediation process—the Mideast peace talks being a prime example of trying to reach several small agreements and building on those to get to a more global agreement.) My questions about the value of this way of enacting public policy stems from President Obama's warning that we should not let the perfect be the enemy of the good. When is the good, good enough?
Some historical examples:
Two perfect examples of incrementalism in policy are Social Security and S-CHIP. They illustrate how social legislation can evolve and devolve over time, and how that legislation is amended to reflect a changing society.
SOCIAL SECURITY/MEDICARE AND S-CHIP
The Social Security Act was passed by Congress as part of the New Deal and signed by Roosevelt on August 14, 1935. Most women and minorities were excluded from the benefits. Jobs that were not covered by the act included workers in agricultural, domestic service, government employees, and many teachers, nurses, hospital employees, librarians, and social workers. The act also denied coverage to individuals who worked intermittently.
__1950  After years of debates about the inclusion of domestic labor, household employees working at least two days a week for the same person were added in, along with nonprofit workers and the self-employed.
__1954   Hotel workers, laundry workers, all agricultural workers, and state and local government employees were added in.
__ 1956   Disability benefits were added; women were allowed to retire at 62 with benefits reduced by 25%. Widows of covered workers were allowed to retire at 62 without the reduction in benefits.
__1961 Retirement at age 62 was extended to men.
__1962   Benefits of covered women could be collected by dependent husbands, widowers, and children.
—1965 MEDICARE was added, part of President Johnson's Great Society program. The age at which widows could begin collecting benefits was reduced to 60. Widowers were not included in this change. When divorce became the major cause of marriages ending, divorcées were added to the list of recipients.
__1972   The bill also set up a cost of living adjustment (COLA) to take effect in 1975. Amendments also established the Supplemental Security Income (SSI). Immigrants who had never paid into the system became eligible for SSI benefits when they reached age 65. SSI is not a Social Security benefit, but a welfare program, because the elderly and disabled poor are entitled to SSI regardless of work history.
__1977-1990's Amendments regarding the indexing of payments and dealing with the Trust Fund were enacted.
S-CHIP
When Congress enacted the State Children's Health Insurance Program (SCHIP) in 1997, it was heralded as a model of bipartisan, incremental health policy. However, despite the program's achievements in the ensuing decade, SCHIP's reauthorization triggered political conflict, and efforts to expand the program stalemated in 2007. The 2008 elections broke that stalemate, and in 2009 the new Congress passed, and President Barack Obama signed, legislation reauthorizing SCHIP.
I looked into these programs' history to convince myself that real change is likely, albeit over a too long period. Now that attention is turning to comprehensive health reform, what lessons can we learn from Social Security/ Medicare and SCHIP's?
The advantages of incrementalism over other formal systems is that no time is wasted planning for outcomes which may not occur. And as we have seen in the above historical references, real change is possible as social mores evolve.
Disadvantages are that time may be wasted dealing with the immediate problems and no overall strategy is developed. Because of the incremental nature of our governing system, we are not tackling some underlying problems in health care reform—such as it being employer-based and profit-centered. We are not actually even dealing with health care reform at all, but rather health insurance reform. Incrementalism can be also be seen as a stealthy way to bring about radical changes that were not initially wanted: a slippery slope. Or "creeping incrementalism,"which I worry about from the Republican side. I worry about their inroads in the anti-abortion conversation, in breaking down the separation of church and state, among many other policies. As can be seen in the S-CHIP history, change can be incrementally UNdone by a change in political ideology. Just look at how easily George W. Bush seemed to undo all that was positive in science, executive secrecy and privacy!
So here's my conclusion about the incremental changes we can get in health care reform: It is the political reality of our country. It has honest potential to evolve into meaningful reform, depending on how successful and popular the programs are, and depending on whom we elect. It is not only that we won't let the perfect be the enemy of the good,  but that we never had a chance at the perfect, given our political system, our governing style and our split populace. We can still hope for the good and fight for the perfect through incremental changes. What do you think? Shall I remain guardedly optimistic—or have I just been beaten down by reality?