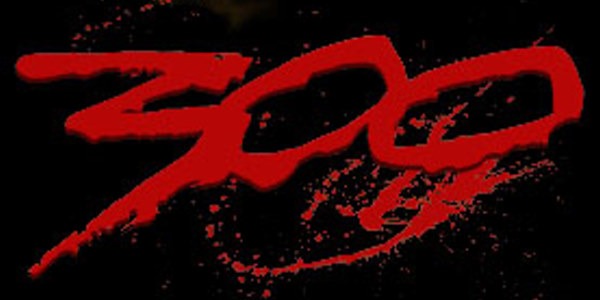 PlanetPOV continues evolving and growing and going, there are a number of new features that have recently been added to the site but to begin and as a symbol of our growth, I am very proud to announce we have just published our 300th post!
And which member posted our 300th post? It's…
…escribacat!
With her post, A Happy Turn of Events for this Greyhound.
Congratulations escribacat!!! Please watch your mailbox for the lifetime supply of Cheez Whiz and a signed copy of Sarah Palin's sequel to her autobiography "Going Rogue" titled, " Going Number Two and Selling it to Saps For a Fortune!".
It's very appropriate that we've just reached our 300th article today. On Friday we hit our highest mark ever for number of visitors to our site in a single day!
The Planet is thriving and growing, thanks to all of the supportive and thoughtful members that make up this dynamic community. As we always say and hopefully has become self-evident, PlanetPOV is meant to be a site that's responsive to and reflective of  the membership here.
Those who have been here for at least a  little while can attest to how we continually revise and add features to The Planet in our quest to make this site as progressive as our members.
Many changes and features are here because of your suggestions, please keep them coming. We want The Planet to be the most innovative, unique and satisfying site for bloggers.
Before I get to listing our latest features, a shout out and some tips to our newest members. Thank you so much for joining us and becoming part of this diverse and amazing community! If you haven't already, please check out the FAQ and the other documents under it to get up to speed on how to do everything here.
One of the two of the main things that new members should know is how to add images and preview images to their posts so please consult the quick and easy instructions in FAQ.
The other thing to be aware of is that we want your POV on issues that matter to you, that's what we spotlight on the front page. You can write articles on any subject you choose but please try to avoid cutting and pasting news stories or links without your thoughtful opinion included. There are many sites where people can read articles copied from other sources, our site is about you and your POV on the world and events.
FYI, posts that are not about issues or are just cut & paste news articles and links are usually assigned to Speakers Corner, they don't appear on the front page but are just as available for viewing as every other post.
Now, to the new features at The Planet:
1. Optimized Comments Pages
To speed up the site, we have broken the comments for Posts into multiple pages, you'll find links at the top and bottom of the comments section for "Older Comments" and/or "Newer Comments. We've just optimized the display so that the first page of comments will always be filled. Previously, when a page reached its max, the newest/first page of comments would begin with the one newest comment.
2. Authors List Pull Down Box
Thanks to our good fortune, we have been adding many more Authors to The Planet but listing them in the sidebar was getting a bit tight. So in its place we have added a nifty pull down box for you to click on and display all Authors who have ever written a post. Click on any name, even yours, to view all the posts written by that person.
3.  Stats
This new widget brings a number of great features to The Planet:
a. Statistics – Displays current total of posts, comments and Authors on  The Planet.
b. Most Commented Posts – Lists the articles that have received the most comments on The Planet.
c. PlanetPOV Stats – You'll find this link just below the last of the Most Commented Posts. Clicking on this link (or at the top of the page, clicking Archives – PlanetPOV Stats) takes you to a page with a wide variety of lists and links about the posts and comments on the site. A special feature here is Comments' Members Stats which allows you to click on any member's name (including yours) and see all the comments they've written.
4. Countdown Clock (to Vox Populi)
As a helpful reminder, this clock counts down to our Friday Evening live event, Vox Populi (more on this below).
5. Un(der)reported Stories
Conceived by and headed up by Nellie, this wonderful new weekend feature (Fridays and Saturdays) shares excerpts and links from stories that are too positive or too meaningful for the shallow MSM to cover or keep following.
6. Extra! Extra! Read All About It!
C0nceived by bitohistory, javaz and Nellie, this new Sunday feature invites you to read and contribute to a collection of the days editorials from local papers, find out and discuss what's really going on around the country.
7. Give Your Views on the News
Presented by KQuark, this regular feature shares intriguing and enlightening stories taken from a broad spectrum of news, Politics, Science, Society and more.
And if that isn't enough for you, don't forget our continuing features:
1. Friday Night at The Planet
After a long week of considering and discussing the important events around our country and the world, it's time to let down the weight of the world off your shoulders, kick back a bit and enjoy a fun evening with your friends and colleagues here at The Planet.
a. Friday Night Music Thread – Hosted by KQuark, this is always a "rockin' thread in which you can embed and share your favorite music, music videos, movie clips, etc. Everyone's always invited to the party but BYOB!
b. Vox Populi – This is the new name for our live open chat Friday Night on the week's issues in which all members are invited to participate. We just debuted this feature this Friday, which members reviewed as "speed blogging", "invigorating" and "a rush". It really was a lot of fun, very enlightening and a great success. Check the "Countdown To Vox Populi" clock from time to time so you don't miss it this week!
c. The Weekly Planet – This is a round table live chat discussion which is then opened up to all members. This feature is being revamped to present special guests to speak about specific topics and issues in which they are involved. Stay tuned…
d. Debate Night Live – A real time debate between members and sometimes special guests on important issues of the day. This feature is also being revised to best employ the live chat format.
That's it for now. Please don't ever hesitate to write me at admin@planetpov.com with any ideas or suggestions for the site, we really welcome your creativity and input in making this the best blogging site and community on The Planet.
Once again, thanks to every member for being a part of PlanetPOV and helping us build something unique and remarkable. Your continuing efforts to spread the word at HuffPo, to friends and family is greatly appreciated, it's already made a huge contribution to our growth.
Happy 300th post to escribacat and congrats to all of you who have contributed by reading, commenting on or writing the 299 other posts that got us here! Cheers!