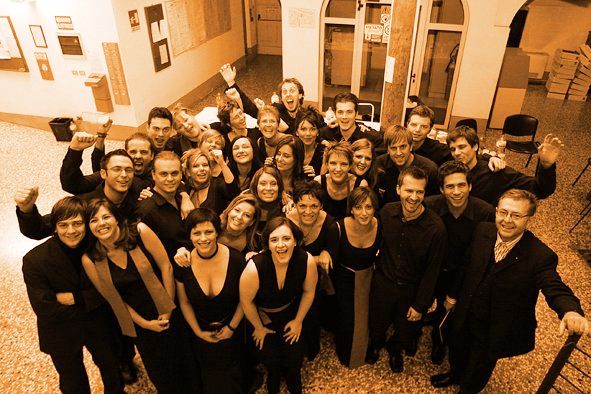 I would like to share a group I stumbled across last Spring. A friend sent a YouTube video (Africa and in English) that totally went viral; over a million hits.  In any event, I have done research on them and even wanted to go to Ljubljana for my birthday this past October for their annual concert. Unfortunately, I waited too long to make plans.
Nevertheless, it is my intention to go next year. Rumor has it that David Paich, TOTO and Co-author of the original song "Africa" wrote volumes of praise for Perpetuum's vocal arrangement. Moreover, Regents Professor Paris Rutherford, University of North Texas, gave exemplary praise of the talent, harmony, arrangements, and overall technical expertise of this group.
As a former vocal wannabe and mediocre flutist, I am forever impressed by extraordinary musicians. I ordered their most recent CD for myself and after listening to it, more than once, I placed another order for friends for the holidays. I have NO vested interest in this group other than their enthusiasm, harmony, and love, love for music. They are truly phenomenal…and are in it for the love of music…not the money. I have even written to the White House (why I don't know) asking the President and Mrs. Obama to invite them to perform there if they ultimately tour the US.
In any event, if anyone is interested in vocal a capella, vocal percussion, and extraordinary harmony, and extraordinary music, please check them out.
They are a breath of fresh air!
www.perpetuum.jazzile.si  OR
Peace…
boomer1949