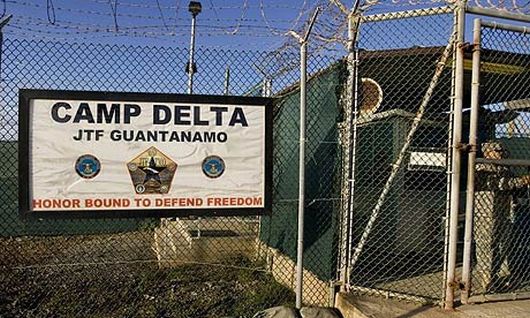 CNN Poll: Americans want KSM tried in military court
Washington (CNN) – Two-thirds of Americans disagree with the Obama administration's decision to try Khalid Sheik Mohammed in a civilian court rather than a military court, according to a new national poll.
But six in 10 people questioned in a CNN/Opinion Research Corporation survey released Monday say that the alleged mastermind of the 9/11 attacks should be tried in the United States, as the administration plans to do, rather than at a U.S. facility in another country.
The poll indicates that 64 percent believe Mohammed should be tried in military court, with 34 percent suggesting that he face trial in civilian court. Six in 10 people questioned say Mohammed should be tried stateside, with 37 percent calling for the trial to take place at a U.S. facility in another country.
"The decision to bring Khalid Sheikh Mohammed in front of a civilian court is universally unpopular – even a majority of Democrats and liberals say that he should be tried by military authorities," says CNN Polling Director Keating Holland. "Despite that, most Americans say that he will get a fair trial in the U.S."
Even Gov. Paterson does not want to the trials to happen in his state.
Amazing!  The American people still show themselves to be fearful little rodents that would rather disregard our Constitution and rule of law than follow them.  I am really starting to believe that the American people are just so ignorant and cynical that we get what we deserve, no progress, no law, no universal healthcare reform, no nothing.
Like Rachel always says, "I need to be talked down".