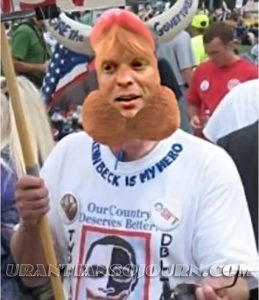 Take a GOOD LOOK!
This is the REPUBLICAN PARTY of the 21st Century, folks… a bunch of undereducated, underdeveloped, overwhelmed paranoiacs who would turn down a life preserver if one of their dimwitted demagogues tells them to.
It's fortunate for this Country.. & ALL of CIVILIZATION that they have insisted on relegating themselves to the cesspool of history… where, with EACH one of these public appearances, they tie another stone to their feet to sink them further.
They can mimic the Albert Speer rallies all they want… they will NEVER be in power again.
Thank GOD.
.