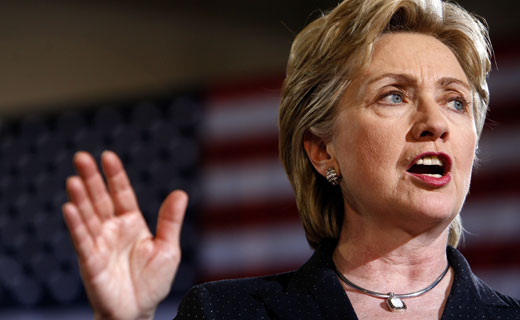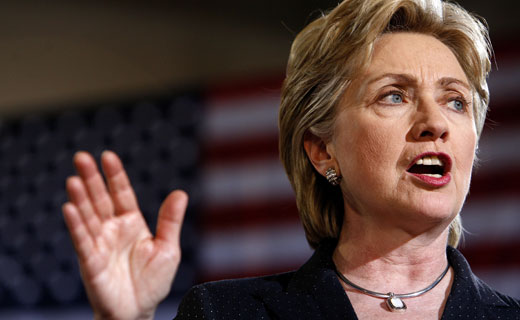 I have to admit from what I see going on at the State Department I was wrong to think Hillary Clinton was the best choice as SOS. OK to let myself off the hook a bit I did support her as the #1 candidate with one caveat. I did say she at the time that she needed to bring in a very competent manager to handle running the department at the time because she is not a good manager. Obviously she did not choose a good manager.   Still I thought her interpersonal skills and acquaintances with many world leaders made her a good fit for the job.  So far her performance shows me President Obama should have picked Bill Richardson or John Kerry.
The Good
The best part about appointing Hillary Clinton as SOS is that Obama got a worlds worth of experience with all the Clinton era special envoys he has been able to appoint to deal with hot spots around the world. Every indication is that the special envoys are doing their jobs very well.
George Mitchell who is having initial success dealing with the Israeli-Palestinian conflict starting with the Israeli settlements issue.
Richard Holbrooke has done a great job getting Pakistan involved in fighting the Taliban, getting Russia to reopen it's airspace and renegotiating to use the Kyrgyz air base.
Stephen Bosworth special envoy to North Korea has even been invited to disarmament talks with North Korea just recently.
President Obama and secretary Clinton have made constructive use of former presidents like Former President Clinton's visit to free two American journalist from North Korea.
The Bad
I am furious that the State Department has extended the contract to Xe (formally known as Blackwater) for flying around embassy officials via the cynically named "Presidential Airways".  Yes it was the company Dyncorp International who asked the State Department to retain Xe but this seems like a total lack of foresight with State Department management.  You would think almost seven months after the State Department said they would no longer use Blackwater (Xe) was long enough for the transition.
Another blunder on the Clinton watch was her childish behavior with the North Korean government I had pointed out in a previous article.
The Bluto
A scandal is brewing at the American Embassy in Kabul, Afghanistan that may be the first major scandal of the Obama presidency if allegations are sustained and we find out that allot of the bad behavior occurred under President Obama's watch. Previous reports described what was going on at the American embassy in Kabul as being "Animal House" type behavior.
"Security assigned to watch guards at Kabul embassy
KABUL – The U.S. Embassy in Afghanistan has banned alcohol and assigned American personnel to watch the embassy's security guards following allegations of lewd behavior and sexual misconduct at their living quarters."
We will have to wait for details about the embassy scandal after the official investigation is over.  We all know that Condoleezza Rice was a massive disappointment as SOS before SOS Clinton like she was as National Security Adviser.   So to give SOS Clinton a little leeway much of what we are learning could be lingering problems from Rice's watch.
Ultimately, the buck stops at President Obama's desk for making the controversial selection of Hillary Clinton as Secretary of State in the first place.  I am not a Clinton hater induced by the group think promoted by Huffington Post and anybody but Clinton progressives though I do think she ran a GOP campaign.   SOS Clinton needs to straighten up her operation real quick to gain credibility.