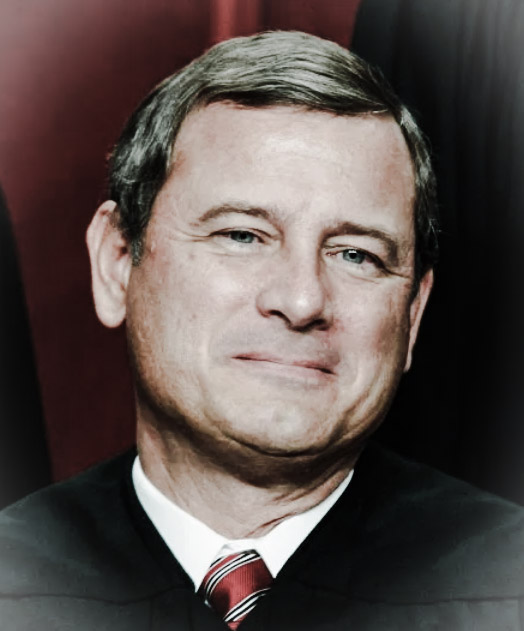 Another move to consolidate all power in the person of Donald Trump. That's all it is. Look, John Roberts's decision concerning the wrongful death of a fifteen-year-old in Mexico…well, actually about his parents having the right to sue…but, not even that in the end, but about individuals having the right to redress in the civil courts if they are identified as belonging to a group that is of interest to national security; and we all know who owns your ass then: Donald Trump.
This is embarrassing. It should have been obvious that the author of the theory that groups are entities with the rights of a person would not stop there, but would eventually arrive at the conclusion that ONLY groups have power. With this decision, Roberts is not just nullifying the rule of law, by creating a broad and variable class of people who are not subject to it. He is altering the Constitution itself, by creating a new concept in the Law, that if a person is a member of a group that might conceivably be of interest to national security (every country in the world), then law does not apply. You become the ward of the President, in effect. In effect, it creates a caste system, in which the color of a man's skin, or the place of his birth, determines his rights – and the value of his life.
Roberts' tactic is fiendishly clever, to low-ball the issue so that the press can bury it, and disguise it behind the false front about an atrocity that goes unpunished. And to justify it by playing a trump card, "national security." This stinks. It smells like William Barr, and, Mitch McConnell, and Rudy Giuliani. It smells like a conspiracy.
It's pretty obvious where Roberts' schemes lead, to making "Brown the New Black." For centuries we have tried, half-heartedly, to help "Black People," but never a single black man or woman. And all you Latinos, you already know what it is to be set aside, and treated as not quite as good. Now we will "do stuff" for Brown People, and call it progress, and justify in our hearts shooting down children.
The "Division" cuts much deeper than is known: right down to our souls.