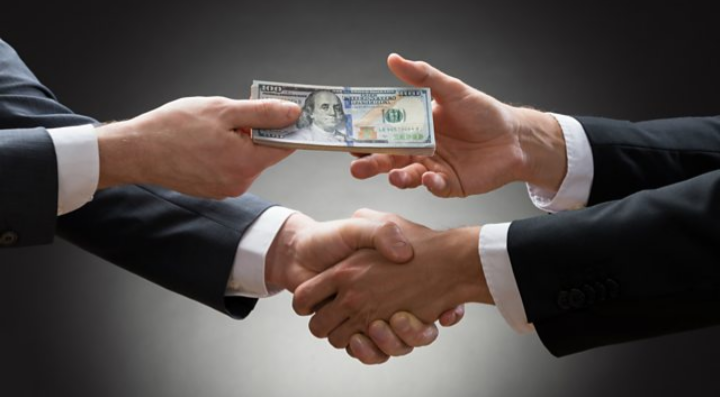 The Price Of Indifference
Gerrymandering:
If the United States Supreme Court were to have only one responsibility, I would have it be to protect the vote and the voter. But, the sad truth is that a highly organized effort to make sure that no vote is ever fair has plagued us almost from the founding of the country. Gerrymandering (under whatever name): the drawing of district boundaries for political advantage. This perpetual conspiracy to dilute and undermine the Constitution, corrupt the Congress – and devalue our votes, is the foundation of our modern Tower of Babel. The perpetrators use the Courts to their advantage by turning every problem into a Medusa. And the USSC, dazzled by endless reflections of themselves, are impotent. They play roles, but now without responsibility or consequence. They are self-proclaimed to be without power or authority, so they judge only from their lofty thrones, while Truth dies by the wayside.
The Electoral College:
A shadowy group of Elites ultimately decides American presidential elections. Some are accountable to the states, but if even one is unbound, he or she can decide an election. There is no justification for the existence of the Electoral College that makes sense in the Age of the Internet: it serves no purpose, except to distance the voters from their rightful authority. If all else fails, Trump will club a few members of the Electoral College over the head and win in 2020 by fraud and force. Like we always knew that he would.
The Primary Process:
When the now impeached president Donald Trump won the State of South Carolina in the primary of 2016, he did it with about 39% of the vote. He didn't necessarily get a plurality – the process in S.C. was corrupted in so many ways that the results are not necessarily valid, or particularly meaningful. Regardless, the next morning all of South Carolina's nominating votes were in Trump's column. Say what! Yep, "People who did not vote for Trump played crucial roles in getting Trump elected! "All-or-nothing", also, is pure idiocy. It is simply disenfranchisement.
Foreign Election Interference:
Trump has thrown our democracy to the wolves. He couldn't even leave it alone for the Holidays, inviting more and more countries to influence and manipulate our electoral processes and elections at will. That's the subject of the attached article. And still, the problem is much larger than the Public know; and still, crimes are being openly committed while the Justice Department does not a damn thing, their hands tied by partisanship, alter egos of the Mafia that they are.
Dirty Tricks and Lies, the Death of a Thousand Cuts:
On Election Day, 2016, I received a letter from the County Registrar. So did everyone else in the county. It said that my vote: "might not count," that "some" ballots, "might not be valid."
I immediately called the state's Attorney General's office. A junior flunky passed the buck, winked (over the phone) and reminded me that the Registrar was a close friend of his. That's all. It must have happened a thousand times that day. I started logging incidents of dirty tricks and lies – on Election Day and gave up when I realized that it would be a more-than-full-time job.
In the Eighties, if you had hung all the Governors convicted of election interference, you would have run out of rope. But, nothing changed. Politicians seek power and shirk responsibility. And that is all. Truth be damned.
Influencers:
I grind my teeth, and curse them to hell when I think of the very word: "influencer." Whether preachers, dishonorable politicians, or the asylum truants on Fox; they must sooner or later bear much of the blame – in proportion to the attention that they demanded – for the harm they have done. They seem to think that there is no punishment for spreading lies, for slandering; not even for outright treason. Not for stealing information, or colluding with enemies; and aiding and abetting known criminals and foreign spies in brainwashing us and defrauding us. Their goal is to make it impossible for us to make decisions for ourselves. All influencers are thieves. And if they can't change your heart, they change your mind. (Think about that.)
Rural Preference:
This is also another permanent, set-in-granite, "feature" of our government. It is deeply embedded with racism, and white supremacy. It is a vestige of slavery. If you turn the clock back, "rural preference" becomes: "rural slave-owners, a tiny minority, had greater power than everyone else put together.") Today, it means pretty much the same thing.
The Perverted Parliamentarians:
There is not a single word in the Constitution that even suggests that Mitch "the Grim Reaper" McConnell has the authority to shut down Congress by misusing his power as Chair. Or Paul Ryan. This is simply a crude, vulgar display of contempt for the Constitution. And, once again, it distances the voter from the actual seats of power. McConnell acts as though he is absolutely untouchable and invulnerable. Why doesn't he defect to Russia? He isn't an American.
Violence, And The Threat Of Violence:
For the last quarter-century, Republican thugs have threatened us with violence if we disagree with them. They threaten the old and frail. They block physical access to polling places. They disrupt town meetings. They threaten civil war, or indiscriminate genocide ("kill all the males"). And their sedition experts terrorize. The police have washed their hands of the matter, and the clergy has absolved themselves of blame. The President supports violence and has said so countless times. He doesn't care for Democracy: it's a nuisance.
A Democracy? I'm not so sure. Democracy was a goal. A dream. But dreamlike, it now fades into the distance. And we hang our heads like oft-beaten ragamuffins; more in shame than in fear. The price of indifference.