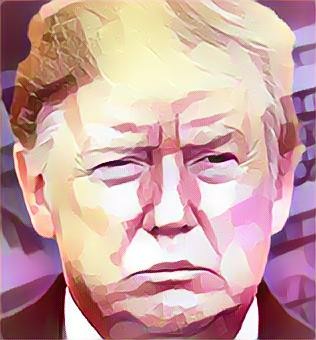 Criminal Donald Trump, and criminal Rand Paul, have just endangered every federal employee, trashed the Constitution, and spit in our faces.
It seems that if the criminals in the Republican Criminal Syndicate don't like a law, they just break it! And dare anyone to do anything about it. They know that the liar and oathbreaker William Barr will neglect to turn his Imperial Gaze our way. The Constitution hater. The traitor. The Partisan. They know that the USSC will make only ambiguous and often irrelevant decisions, every now and then, after a few years of contemplating their navels. Except Clarence, poor bastard: he doesn't really do anything at all.
It's interesting that the Republican Criminal Syndicate has recently admitted, through many mouths, that their conversion to criminality and anti-Christian beliefs aren't really even politics. It is pure, unadulterated bigotry and hate; more akin to sadism. As they have said many times, they will do anything, even kill, to "get a rise out of Liberals." How sad and pathetic.
The Whistle-blower could not expect to be treated fairly by the hierarchy, but he had to do something or violate his own oath to defend the Constitution. He depended on a long-discussed and considered law allowing him to go straight to Congress when corruption reared its ugly head. He depended on having his identity, and the identities of his family, protected until his time came to testify. The law was supposed to be unbreakable. It was intended to protect all federal employees from retaliation for doing the right thing. But, Trump has betrayed them. Now, they will be defenseless. They will have to fight the mafia, corruption, and criminality on their own. And, the President. These are Trump's troops, and he betrayed them. Everyone is essentially dispensable to Trump. He will cut the heart out of friend or enemy with equal cruelty. He demands loyalty and betrays everyone who he has over known; his wives, his children, his friends. His co-workers, and his country. Everyone who has ever loved him. For hate's sake.
Yesterday, Trump committed treason and the moral equivalent of murder. And the people closed their eyes. The President mocked the death of freedom. And the Mainstream Press damned themselves to Hell.
It won't be long now, probably sometime in the springtime, until the criminal history of the Republican Crime Syndicate is exposed.
Then, we start over.
https://www.salon.com/2019/12/27/president-trump-shares-article-outing-alleged-ukraine-whistleblower-on-twitter/