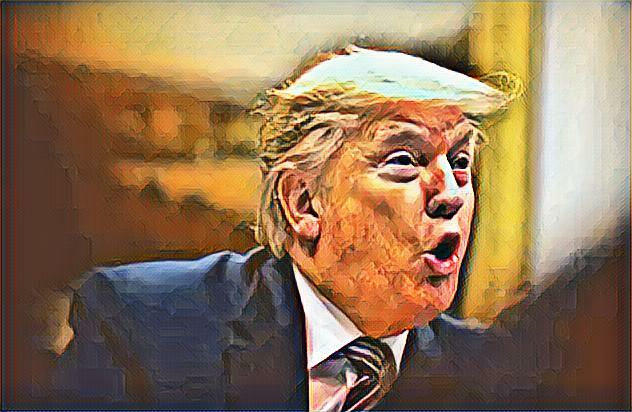 "Responsible research overwhelmingly proves that wind turbines cause far fewer bird kills than other types of structures." Glass-sided high-rise buildings, in particular, kill far more.
Simple Don forgot that he is the most anti-environment person on earth. Especially since his pen makes him the world's biggest carbon contributor. He was running the, "I care about the little birdies" scam to justify the "Oil Bums." They want us to pay rent, for eternity, to them for comfort and transportation. They never explain why everyone on Earth should pay them, and not the other way around. Was their contribution so great? Yeah, right! They invented the Sun and fire!
I live in an area with an electrical cooperative that is supplied entirely by wind power. I ride an e-bike (actually, a bunch of them). So, my carbon footprint is virtually nill. I stay fit, though I'm looking back at sixty-five (Trump ridiculously believes that exercise harms you, and shortens life). I use heat storage, powered by the wind, to heat my digs all winter for almost nothing. And I use local, inside the envelope heat pump geothermal to conserve every BTU of heat that would normally go down the shower drain, or the kitchen sink, and recycle it. These are all simple, easy to implement, solutions that would nearly delete utility costs. But, they can't be supported by the government; like solar, and packetized DC, heat-to-electricity, neighborhood solar clusters, and on and on, because of Regressivism; and especially because of Trump and the Oil Bums. They are too dismally stupid to understand, and they hate anything that they don't understand. So, they repress and lie.
But this is beyond the pale. I believe that it is the most ludicrous idiocy I have ever heard: that Trump gives a rat's about birds. "Come on Simple Don, your lies are getting sort of lame. Go back to lying about your penis, or how many asses listen to you rant."
Trump claims to be expert at everything. A master of every science. But, he never did the work, so he has no right. He never created anything, except suffering and division. And, he can't read with comprehension. He was always too lazy – and apparently mentally deficient: Trump can't read!
https://www.salon.com/2019/12/22/trump-repeats-attacks-on-windmills-saying-they-are-noisy-and-kill-the-birds/