Despite All His Troubles Trump is Still Likely to Win Reelection….here's an example of a case that is being made…….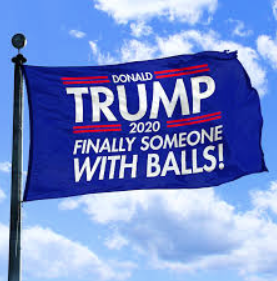 Whats at the Heart of the Trump/GOP Re-Election Script
Ignorance (the voters overall just don't know very much about almost everything that matters),
Arrogance (and those folks believe that they know everything about everything that matters),
Anger (At Dems, Libs, Progressives, Clinton, Obama, Pelosi Schumer),
Anxiety (Immigrants, the Browning of America, Deep Statism)
Fear (See the previous list),
Constitutional Structural Problems (i.e. the Electoral College favors candidates like Trump and under-represents the overall population) and the Independent Executive (When the Executive is not Seated in the Legislative an over-mighty Executive is readily enabled….not a balance of power at all but legislative gridlock and rule by decree)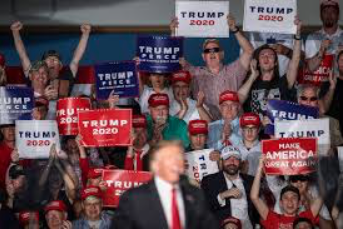 It's the Economy Stupid! Was. Is. Will Be.
President Donald Trump will win reelection easily in 2020 if the economy holds up, modeling by Moody's Analytics shows.
"If voters were to vote primarily on the basis of their pocketbooks, the president would steamroll the competition," the report states.
Three models show Trump getting at least 289 electoral votes and as many as 351, assuming average turnout.
The Moody's models have been backtested to 1980 and were correct each time — except in 2016, when it indicated Clinton would get a narrow victory
Moody's based its projections on how consumers feel about their own financial situation, the gains the stock market has achieved during Trump's tenure and the prospects for unemployment, which has fallen to a 50-year low.
Moody also takes into account patterns of voter turnout (i.e. which party has the best record in getting out ITS vote)
Moody also considers the level of funding that will flow to each campaign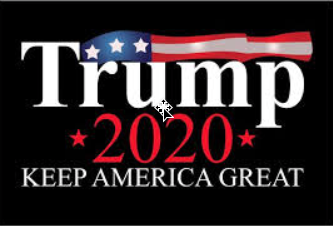 The Core Dem Economic Argument is Not Resonating with….well, almost everybody
With three polls showing her in the lead, Sen. Elizabeth Warren (D-Mass.) may soon eclipse former vice president Joe Biden as the front-runner for the Democratic presidential nomination. That's great news for Republicans, because Warren has a problem: The central message of her campaign (and of several other candidates) is that the economy is working for the very wealthy but it is not working for ordinary Americans.
Unfortunately for her (and the Dems in general), ordinary Americans disagree.
A Marist poll asked voters whether "the economy is working well for you personally." Nearly two-thirds of Americans said yes.
This includes large majorities in almost every demographic group.

Sixty-seven percent of college graduates and 64 percent of those without a college education say the economy is working for them.

So do 68 percent of whites, and 61 percent of nonwhite people.

So do Americans of every generation: 63 percent of Generation Z and millennials; 69 percent of Generation X; 63 percent of baby boomers; and 69 percent of Greatest Generation and Silent Generation voters. S

So do supermajorities in every region in the country: 60 percent in the West, 65 percent in the Northeast, 67 percent in the Midwest, and 68 percent in the South. So do most voters in every type of American community: 63 percent of both big and small city voters; 64 percent of small-town voters; 66 percent of rural voters; and 72 percent of suburban voters.

Most everyone, it seems, says the economy is working for them.

The only groups that appear to agree with Warren, Marist found, are

Progressives (59 percent), Democratic women (55 percent) and those who are liberal or very liberal (55 percent).
So, when Warren declares that President Trump is "part of a corrupt, rigged system that has helped the wealthy and the well-connected and kicked dirt in the faces of everyone else," it resonates with almost no one except those on the political left.
To win in 2020, Democrats need to win over voters who like Trump's policies but don't like Trump. They can't do that by telling these voters they are wrong about the economy working for them, and that they need to make peace with what many see as leftist thinking.
Instead, they need to convince voters that they can dump Trump and still keep their prosperity.
WHAT COULD CHANGE THE 2020 MAP?
A Massive Democrat Turnout. Tsunamic in Nature.
A Wide Spread Down Turn in the Economy. Inflation Up, Employment Increase, Pay Down.
A Growing Sense of What the TRUTH Really Is and What the LIES Really Are.
A General Increase in the Revulsion Reflex Where Trump is Concerned.
If That Happens then This Could Happen……