I am writing this post on August 20, 2019. On this morning's broadcast of The Morning Joe Show on MSNBC, Joe and Mika all but endorsed and used their platform on MSNBC as a campaign ad for their friend Joe Biden. Joe and Mika are certainly entitled to their opinions, and MSNBC uses a 100% opinion format. No news is presented on the network without inserting an opinion. I get that.
We already know that Fox "News" Channel, except for Shephard Smith and sometimes Chris Wallace, is nothing but a propaganda platform for the Republican Party, and in the past two years for Donald Trump. Although MSNBC is often promoted by the right as being a propaganda medium for the Democratic Party, the network at least allows input and opinions from conservatives and treats those opinions with respect. If MSNBC chooses to use its network to promote a particular party or candidate, I suppose they have a right to do that. However, as a long-time viewer/consumer of programing on MSNBC, I prefer facts. Opinions are fine, but even opinions are more credible when they are supported by facts.
Joe and Mika are promoting Joe Biden's campaign promise to support the ACA/Obamacare, rather than scrapping it and starting over. Comparatively, they support Biden's claim, which is also echoed by Republicans, that Medicare-For-All or a universal single payer health insurance system would take away choices Americans now have for their healthcare. That is Joe's and Mika's opinions, but it is not factual.
The most important point in discussions around healthcare programs is to understand that healthcare insurance does not provide health care. Hospitals, clinics and their staffs provide health care. Healthcare is funded by private insurance companies and the government. The United States is the only first-world nation that does not use some form of a universal healthcare system to fund healthcare for its people. The unique healthcare insurance model used in the USA is for Americans to pay premiums to the private healthcare insurance industry when we are young and mostly healthy, but when we get old and more likely to be sick, our primary insurer becomes the government, i.e., Medicare. That is a really good gig for the private healthcare insurance industry, but not so much for Americans when we get sick.
Another very important fact is that the Supreme Court decision in NFIB v. Sebelius, the court ruled that the individual mandate part of the ACA is unconstitutional under the Commerce Clause of the Constitution. The court allowed the law to stand because the penalty for not participating in the individual mandate, which is unconstitutional, is administered by the IRS, so the court allowed it to stand because of the authority of Congress to levy taxes. Yes, I agree that it doesn't pass the smell test, but that is how the court ruled. The Trump administration and the Republican Congress eliminated the penalty as part of their tax reform law in 2018. A ruling from the Fifth Circuit Court of Appeals is expected in the fall of 2019 in Texas v. United States, which challenges the constitutionality of the ACA now that the penalty is eliminated.
Joe Biden was recently asked what is his Plan B for the ACA if the court rules that it is unconstitutional, and he essentially said there is no Plan B. So, whether Biden or Obama or anyone else prefers the ACA over scrapping it and starting over, that might be the only choice available, depending on how the Roberts court rules on Texas v. United State. So, the fact is that Biden's argument that Elizabeth Warren and other more progressive Democrats want to take away your healthcare choices is weakened on yet another front.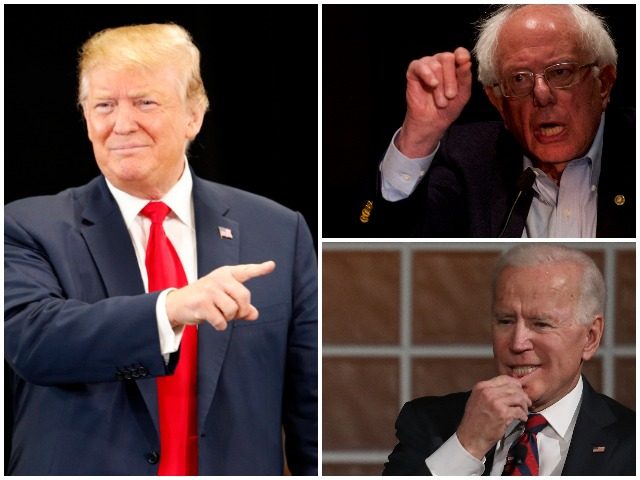 Additionally, in a recent Fox "News" poll Biden, Sanders, Warren and Harris polled as beating Trump in the 2020 general election, so the "electability" advantage that Biden supposedly had is now a moot point. So, despite Joe's and Mika's opinions, the old white guy(s) in the Democratic Party may not be the only chance to beat Trump in 2020 after all.