Missouri has now joined the growing list of states that have passed highly restrictive abortion laws. Below is a story that covers this and below that is my own stance.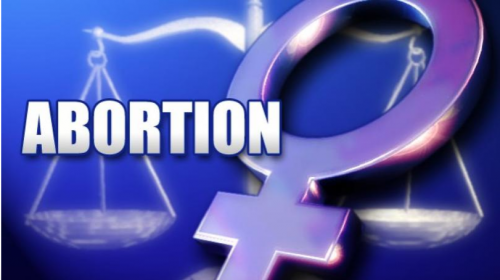 Missouri's Senate has passed a bill that would ban abortions at eight weeks of pregnancy or later, except in cases of medical emergency.
There are no exceptions for rape or incest.
It's the latest in a series of sweeping abortion restrictions passed by Republican-controlled state Legislatures aimed at pushing abortion challenges to the U.S. Supreme Court.
The measure, which saw a series of changes before passage, will now return to the state House. If approved there, it would head to the desk of Republican Gov. Mike Parson.
"Thanks to the leaders in the House and Senate, we have the opportunity to be one of the strongest pro-life states in the country," Parson said on Wednesday.
The bill passed the Senate early Thursday morning in a 24-to-10 vote, as NPR member station St. Louis Public Radio reported.
The text states that performing abortions in violation of the measure would be considered a felony. The legislation states that "any person who knowingly performs or induces an abortion of an unborn child in violation of this subsection shall be guilty of a class B felony, as well as subject to suspension or revocation of his or her professional license." Women who receive abortions wou​​ld not be prosecuted.
Prior to the Missouri vote, Republican state Sen. Bob Onder said, "The time for negotiations is over. Every provision of the Missouri Stands for the Unborn Act … is a provision that would protect innocent human life, protect pregnancy care centers and ensure that they get the resources they need to perform their valuable mission, and measures to protect the health and safety of Missouri women."
Some Missouri Senate Democrats spoke out against what has been called an "extreme" bill.
"This language four years ago would be unthinkable. But elections have consequences," state Sen. Lauren Arthur said, according to the member station. "And with new Supreme Court justices, there is a renewed attempt to overturn Roe v. Wade. And with that, there is a push in this Legislature to pass what I would characterize as very extreme legislation."​
---
​WHERE I STAND…..
As those who are frequent readers of my work know, I am "pro-life" which means all life, including the welfare of the woman carrying the baby. My standard is that abortion should not be only the woman's decision AFTER the fetus has passed a threshold of viability outside of the uterus and is distinctly human (as measured primarily by the EEG which identifies brain wave patterns). As a result I support efforts to require additional review of the decision and grounds for a late decision after 20 weeks. 24 weeks marks the point of viability outside the uterus as a norm. 20 has become the marker for distinctive human life. My position usually upsets people on both sides of the question.