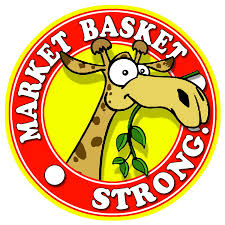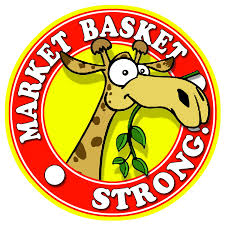 As a lifelong MA resident, I was mightily impacted by the recent battle over control of the revered Market Basket grocery chain.
Regardless of what you read, this has always been a case of the monied class and how they view money.  The two cousins, Arthur S (hhhhiiiiissss) and Artie T (woo hoo!!!!), could not be further apart in their utlity of it and the lifestyles they, as billionaires, live.  Artie T worked at building up the business by giving to his employees, thereby garnering their respect and loyalty.  Arthur S lived off of his dividends, which he then used as collateral for an investment firm.
This recent fight came about because Artie T is getting on in years and he wants to leave the business to the employees, so they may benefit from the work that they do.  Arthur S saw an opportunity to convince one of his family members to switch their loyalty (only family had until today owned shares in the company – I'll get to that), by promising her a share of the abundant cash on the books.  She voted with him to remove Artie T as CEO and they hired two people one with a business killing track record.  James Gooch, oversaw the near demise of Radio Shack, and Felicia Thornton who had grocery chain experience, as CFO.
http://supermarketnews.com/retail-financial/industry-vets-thornton-gooch-succeed-demoulas
The first thing that Arthur S did when he had his team in place was to liquidate the cash on hand.  I don't know any business school that teaches that.  Next he moved to firing the protesting management in the home office, replacing even accounts payable, with temps.  That led to missed payments followed by over payments that lost MB at least three large vendors.  Until today they too were a part of the protest.
http://www.masslive.com/news/worcester/index.ssf/2014/08/market_basket_responds_to_vend.html
The removal of Artie T was what started the management's protest.  The employees' respect and admiration for the management led to the employees aligning themselves with the protestors.  The customers (I am one) seeing how management was being treated, joined in.  Artie T was fighting against the unabashed greed of his financial class and across three states the residents, customers and employees alike cheered them on.  We rallied with them, even a few politicians got in on the act.  They (and we to a lesser degree) stood strong and in the end we all won.
I am hoping that, as in Lexington and Concord many years ago, what went down a few miles away in Tewksbury will wake up the employees the world over, we the customers will always have your backs.  When we fight, we win.  Cuando luchamos, ganamos.
The deal that was finalized last night will give 85% ownership to Artie T and 15% spread between investors and Artie T's family.
First thing this morning I went into my local Market Basket.  The shelves are empty, they were stocking dry foods.  The produce section is bare.  There were three steaks in the case.  I didn't check anywhere else.  I just went in to get my Market Basket honey bear for my morning toast.  I did give out a big yahoo and got to hug and shake hands with all of the employees.  They should be taking deliveries by tomorrow.  And three states and their residents are grateful to all who stand with their colleagues and communities against those who think money ranks higher than people.