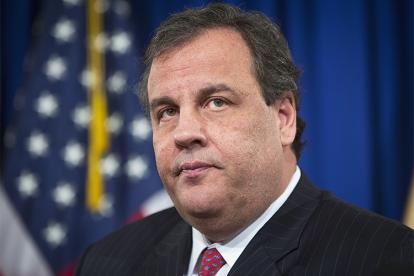 The New York Times just reported this:
Christie Knew About Lane Closings, Ex-Port Authority Official Says

The former Port Authority official who personally oversaw the lane closings on the George Washington Bridge in the scandal now swirling around Gov. Chris Christie of New Jersey said on Friday that the governor knew about the lane closings when they were happening, and that he had the evidence to prove it.

In a letter released by his lawyer, the official, David Wildstein, a high school friend of Mr. Christie's who was appointed with the governor's blessing at the Port Authority of New York and New Jersey, which controls the bridge, described the order to close the lanes as "the Christie administration's order" and said "evidence exists as well tying Mr. Christie to having knowledge of the lane closures, during the period when the lanes were closed, contrary to what the governor stated publicly in a two-hour press conference" three weeks ago.

"Mr. Wildstein contests the accuracy of various statements that the governor made about him and he can prove the inaccuracy of some," the letter added.
http://www.nytimes.com/2014/02/01/nyregion/christie-bridge.html?_r=1
To be as fair as possible, this still remains an allegation but to have the willingness of Wildstein to return the favor and throw Christie under the bus to save his own skin, it does look like Christie's days are numbered. How many other termites might follow Wildstein out of the woodwork?
Meanwhile, there are so many other investigations growing into Christie's corruption and those will only be energized as it becomes more apparent that Christie has been covering up his misdeeds.
When you consider the track record of New Jersey Governors, Christie wouldn't exactly be setting a precedent if he is indeed found to have been deceiving the public and committing abuses of power. What does bring a feeling of schadenfreude is that Christie has clearly been behind a propaganda campaign to portray himself as bipartisan when he has in fact been bullying Democrats to give into supporting him. He cultivated this phony image of himself as "a good guy" who likes to reach across the aisle and work with both parties…when he was in fact the opposite, someone who extorted and blackmailed politicians to get what he wanted.
One can only imagine how destructive a Christie presidency could have been. And the key words are "could have been" because once the rats start turning on the biggest rat…that's the end of the biggest rat.
https://www.youtube.com/watch?v=FEiOjH0v0oM