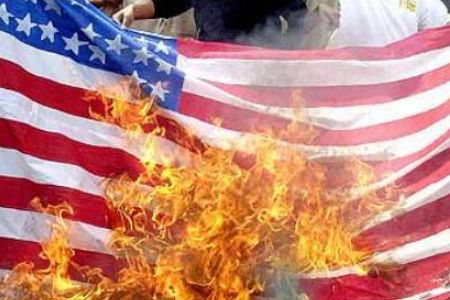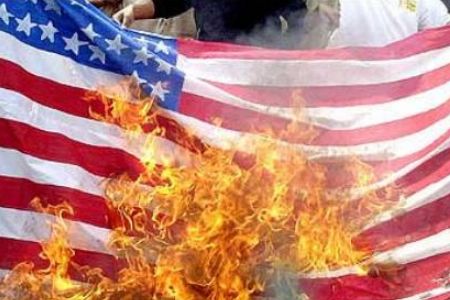 On December 12, last Thursday, an Indian deputy consul general, (for political, economic, commercial and women's rights) Devyani Khobragade, was arrested following the delivery of her daughter at school in New York City by the State Department's Bureau of Diplomatic Security.  At issue apparently is not that she was arrested, but that she was strip searched, including a cavity examination, then, temporarily placed in a cell with other women where she remained for a short time until she posted bail.
Now, evidently India is up in arms, with their Prime Minister, Manmohan Singh, calling the episode "deplorable". One gets the distinct impression the thinking here on the part of the Indian people is how dare the US treat one of their representatives in such a manner. Never mind whether US laws were broken. India is threatening our American reps living in India who are in same sex marriages (as homosexuality is illegal in India) and has removed the identify cards of US diplomats.  A CNN video showed Indians burning the American flag.
Now it wasn't like they had no clue this was a possibility as US authorities, according to the article on CNN, had notified the Indian Embassy as far back as September that there was a conflict, it being that the deputy consul general had committed fraud with documents submitted on behalf of her domestic helper.  It's not like it hasn't happened before, lying to get someone into the US and then, in the case of domestic help specifically, taking advantage of and exploiting this hired help.  But clearly the deputy consul general as well as the Indian Embassy chose to ignore the warnings.
My question is, how many US jobs are now located in India?  By how many US companies?  A very partial listing includes:
Agilent
Agro Tech
American Express
Amway
Avaya
Caltex
Caterpillar
Cisco
Citigroup
Coca Cola
Cognizant
Colgate
Palmolive
CSC
Cummins
Discovery
Dupont
EDS
Eli Lilly
Emerson Electric
Federal Express
Ford
Franklin Templeton
GE
General Motors
Gillette
Honeywell
IBM
Intel
Johnson & Johnson
JPMorgan
Kellogg
Kimberly Clark
Kodak
Metlife
Microsoft
Morgan Stanley
New York Life
Ogilvy and Mather
Oracle
Pepsico
Pfizer
Sun Microsystems
Texas
Tecumseh
Timex
Tyco
Visteon
Whirlpool
Xerox
With the issues India has with gang rape alone, let alone their overall treatment of their women in general, perhaps the best message one could convey to them is don't bite the flag that feeds you as well as before you start burning the US flag, appreciate that there are tens of thousands of jobs once held by US citizens now feeding Indian families.
In any case, what has occurred, regardless of your culture and considering what has been sacrificed on the part of US citizenry, never called for the burning of the United States flag.  What likely could have been resolved with honesty has now resulted in an insult to a great many US citizens, the tightie righties notwithstanding.
The hypocrisy of the consul woman attempting to exploit a female domestic when her job is to advocate for women as well as lying on documents to ensure entry is what's truly deplorable.  Finally, the US ain't always right, but it ain't always wrong either.