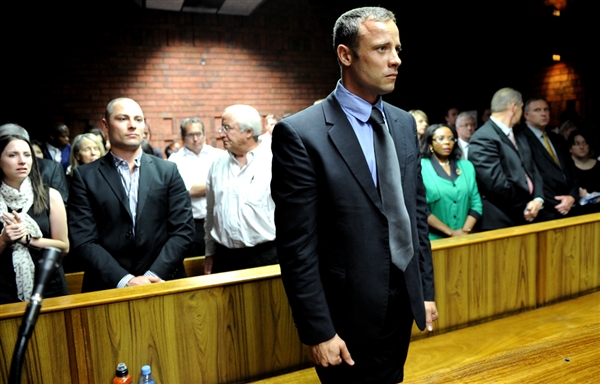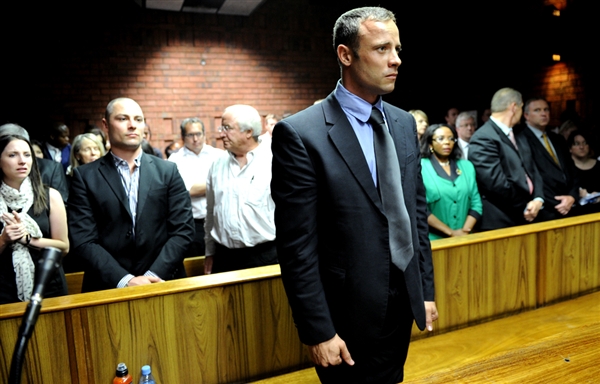 It's that time of year, when the media provides wall to wall coverage of our favorite kinds of celebrities…murderers. At a time like this, we can't help but remember the hit(job)s of previous years and their stars such as Casey Anthony starring in "Whatever Happened to Baby Caylee", Drew Peterson in "The Usual Suspect" and of course O.J. Simpson in "Liar, Liar".
The relationship between Americans and their murderers is remarkably intimate and narcotic, many people crave daily coverage, whether or not there is any new information, they're satiated to hear "experts" ignorantly blather on about why the murderer may have done it or listen to the same reporting over and over in hopes of getting at least one little scrap of new information.
And for the media, exploiting the murder of a pretty blond girl or woman is a heaven-sent goldmine. Fortunately for the media, there are enough provocative murders to keep them swimming in profits. If there weren't, who knows, each news division might have to hire murderers as consultants to commit a murder during sweeps weeks (Fox News already has the edge on this).
It is a base instinct of all human beings, we are all tempted to slow down and look at a car accident as we drive by it, we are all fascinated by life being endangered or abruptly ended as well as the intense emotions that accompany it.
We have to deal with our base instincts all the time but what makes us civilized and wise is our ability to override them with our intellect. For most Americans, when we see someone with food we would like to eat, we don't grab it from them (Chris Christie aside). When we see a car we'd like to have, we don't steal it. When we see a stranger that we find physically attractive, we don't grab them.
The urge to take such things is totally normal but giving into the impulse to have it now is what can be destructive (as the candy and soda display at the supermarket checkout line can prove). It doesn't help having a pusher like the media, waving another "murder high" in front of our faces, it can wear us down and get us to give into our base instincts…but when you know you're being manipulated, that can be just what's needed to become just plain pissed off at the manipultion and turn away.
What difference will the drama surrounding and trial the of Oscar Pistorius make in your life? How will the massive media attention given to it improve our society? Is it not bread and circuses, distracting us and devouring our attention that might otherwise be spent on what really matters in our lives and nation? And in a perverse way, is it not glorifying those who murder, turning them into household names and turning their horrible act into history (wasn't this one of the motivations of the Aurora movie theater killer…BTW, not using his name so as not to give him that recognition)?
It is not disrespecting or trivializing the victims or the act of murder to declare that we do not need to have murders turn into trans-media soap operas. They are detestable acts done by detestable people and real people's lives are horribly destroyed by them. They do not need to be filtered from any news coverage but they are hardly appropriate as a ongoing major news story that blots out stories that are more meaningful in our lives.
Ironically, it is the inability to exercise discipline over base emotions that often is at the root of why murderers commit their crime. Instead of being brought down to their level and giving into our basest selves, wallowing around for weeks, months and possibly even years in the murder of one or more human beings, perhaps it's better to take away from a tragedy everything we can that might help in the future, share our compassion with those suffering such a terrible loss…then turn back to the issues that truly impact our lives.