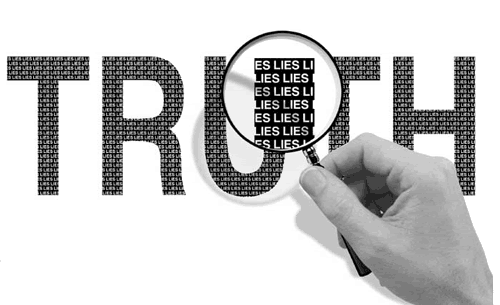 Watching MSNBC this morning was like watching a five year old in a toy store after eating an entire bag of Halloween candy then washing it down with a 40 ounce Big Gulp Coke.
If corporations are people then these people are in the midst of a nervous breakdown. The frenzy to whip up the "Anyone can win!" meme is dizzying. The intentional twisting of reality and facts is non-stop and on a too-fast conveyor belt…in other words, the public is like George Jetson trying to keep up with the treadmill and howling, "Stop this crazy thing!!!"
For those who don't wish to unnecessarily have their worries exploited and their blood pressure driven higher, it may be a good day to cuddle up with a classic movie on the Turner Classic Movie channel because you ain't gonna miss anything of importance on the news channels today. You see, today, the news channels are going to party like it's 1999 because by tomorrow evening, this huge gravy train takes a big break and viewers will begin returning to a more sanity-based life…meaning, watching less 24 hour news channel hysteria.
I was just checking in a little on MSNBC this morning and watched the blatant manipulation coming from Thomas Roberts, a generally likeable news host but he is still a puppet for the MSNBC agenda. It was the same old trick, focusing primarily on the national polls and declaring the race a toss up, cherry picking the only and Repub-financed poll showing Romney tied with Obama in PA, proclaiming that Obama's 6 point lead in OH is insignificant and promoting that Romney has momentum Obama has to overcome.
Really? Even at this point when the swing state polls show a solid and unchanging Obama lead, corporate news factories have no reservation about trying to spin the race as a toss up? When the data says the exact opposite thing? This is not to say that news channels should be declaring Obama the likely winner, just that they should be accurately reporting that a preponderance of polls (not a cherry-picked outlier) reflect an Obama advantage in swing states. Now how hard is that? Reporting facts instead of horse race propaganda? I know, very difficult for them.
We've spent this entire election cycle recognizing more and more how dishonest Mitt Romney is…and at the same time, we have seen the same in our mainstream media. My question is, can we vote against them too?
It seems unpatriotic and a slap in the Founders' faces, who saw the press as the last and dependable safety net for democracy. If all other branches of government failed the people, they would always have the protected speech of the press to stand up for them and protect them. Of course, back in those unenlightened days, none of the Founders recognized that corporations were people and that the press would become another corporate product like Double Stuff Oreos or Colon Cleanse (a recommended combo).
Here we are in 21st Century America where the press is held in the hands of five greed-driven corporations and instead of reporting news, they are in the business of manipulating and twisting news in order to most benefit their corporate profits. This is of course not "news" to many folks but it is constructive to remind ourselves about the nature of our corporately-owned media on occasion so that we don't begin to take for granted this betrayal of the intent behind the 1st Amendment.
So, keeping in mind that today is the MSM's bachelor party for propaganda, their last chance to go wild and have irresponsible intercourse with the public, it may be a good day to stay away from these crazed and desperate channels and spend the day with a good book…or ballot info.