You can access all the past editions of The Daily Planet on the green Category bar on the top of each page under the heading PlanetPOV.
________________________________________
BUSINESS
[…] The EEOC charged that 3M unlawfully laid off hundreds of employees over the age of 45 from July 1, 2003, through Dec. 31, 2006. 3M laid off many highly paid older employees, apparently to save money, and cut workers in salaried positions up to the level of director, the agency said.
Pending judicial approval, the settlement will be paid to approximately 290 former employees, and 3M will post openings for positions it had not advertised previously to enable older employees to apply. The company agreed to establish a review process for termination decisions and to conduct training on how to prevent age bias.
ECONOMY
Facing Deadline, Kasich Refuses Millions In Unemployment Funds Because Expanding Benefits 'Makes No Sense
ThinkProgress:
Ohio faces its final deadline to expand its unemployment benefits program. If state officials choose to do so, the state is eligible for $176 million in unemployment insurance funds made available in the 2009 Recovery Act to states that broaden their unemployment programs.
However, despite a steadily increasing unemployment rate that is currently at 9 percent, Ohio Gov. John Kasich (R) has failed to apply for the federal funds. His reasoning? Extending unemployment compensation "makes no sense":
Gov. John Kasich says it makes no sense for the state to make long-term changes to a fiscally-damaged system for a one-time payment, spokesman Rob Nichols said. And the jobs department, which administers the state's unemployment compensation system, is not seeking any changes, department spokesman Ben Johnson said. […]
To receive the remaining two-thirds, the state would have to choose two options from among several: Allow people seeking part-time work to qualify for benefits, extend benefits to those in approved job training programs, increase the allowance for dependents, and provide benefits to people who leave work for certain family reasons, such as domestic violence or transfer of a spouse.
State GOP lawmakers, following Kasich's lead, refused to consider a bill that would allow Ohio to receive the money "by providing benefits to workers who leave their jobs for family reasons and by extending benefits to people in approved job training." State Senate president Tom Niehaus (R) buried the bill because he too "was concerned that costs of the long-term changes could outweigh the benefits of one-time funding."
But like most in his party, Kasich seems dedicated to ignoring the fact that one dollar in unemployment benefits generates two dollars in economic growth, in addition to the piece of mind it would provide for the 529,000 unemployed Ohioans struggling to make ends meet. "We're going to need the benefits to be extended until we get back on our feet," said one Ohioan who relies on the benefits to support her four children.
Kasich might have more cause to reject the federal funding if his own jobs agenda offered promising results. However, as Plunderbund notes, Ohio saw 14 straight months of dropping unemployment before Kasich assumed the helm. After the first full month with his job-crushing budget at work, Ohio is now in its second month of increasing unemployment.
Bloomberg:
Citigroup Inc. (C) and Bank of America Corp. (BAC) were the reigning champions of finance in 2006 as home prices peaked, leading the 10 biggest U.S. banks and brokerage firms to their best year ever with $104 billion of profits.
By 2008, the housing market's collapse forced those companies to take more than six times as much, $669 billion, in emergency loans from the U.S. Federal Reserve. The loans dwarfed the $160 billion in public bailouts the top 10 got from the U.S. Treasury, yet until now the full amounts have remained secret.
Fed Chairman Ben S. Bernanke's unprecedented effort to keep the economy from plunging into depression included lending banks and other companies as much as $1.2 trillion of public money, about the same amount U.S. homeowners currently owe on 6.5 million delinquent and foreclosed mortgages. The largest borrower, Morgan Stanley (MS), got as much as $107.3 billion, while Citigroup took $99.5 billion and Bank of America $91.4 billion, according to a Bloomberg News compilation of data obtained through Freedom of Information Act requests, months of litigation and an act of Congress.
"These are all whopping numbers," said Robert Litan, a former Justice Department official who in the 1990s served on a commission probing the causes of the savings and loan crisis. "You're talking about the aristocracy of American finance going down the tubes without the federal money."
(View the Bloomberg interactive graphic to chart the Fed's financial bailout.)
Foreign Borrowers
It wasn't just American finance. Almost half of the Fed's top 30 borrowers, measured by peak balances, were European firms. They included Edinburgh-based Royal Bank of Scotland Plc, which took $84.5 billion, the most of any non-U.S. lender, and Zurich-based UBS AG (UBSN), which got $77.2 billion. Germany's Hypo Real Estate Holding AG borrowed $28.7 billion, an average of $21 million for each of its 1,366 employees.
The largest borrowers also included Dexia SA (DEXB), Belgium's biggest bank by assets, and Societe Generale SA, based in Paris, whose bond-insurance prices have surged in the past month as investors speculated that the spreading sovereign debt crisis in Europe might increase their chances of default.
The $1.2 trillion peak on Dec. 5, 2008 — the combined outstanding balance under the seven programs tallied by Bloomberg — was almost three times the size of the U.S. federal budget deficit that year and more than the total earnings of all federally insured banks in the U.S. for the decade through 2010, according to data compiled by Bloomberg.
Peak Balance
The balance was more than 25 times the Fed's pre-crisis lending peak of $46 billion on Sept. 12, 2001, the day after terrorists attacked the World Trade Center in New York and the Pentagon. Denominated in $1 bills, the $1.2 trillion would fill 539 Olympic-size swimming pools.
The Fed has said it had "no credit losses" on any of the emergency programs, and a report by Federal Reserve Bank of New York staffers in February said the central bank netted $13 billion in interest and fee income from the programs from August 2007 through December 2009.
Now Republicans Want To RAISE Taxes: May Block Payroll Tax Cut Extension That Obama Says Could Save 1 Million Jobs
Business Insider:
The Associated Press reports that congressional Republicans are considering allowing the payroll tax cut to expire at the end of the year — a move President Barack Obama says could cost up to 1 million jobs.
The tax, which funds Social Security, now stands at 4.2 percent for employees for 2011 — down from 6.2 percent — and GOP lawmakers, worried by rising deficits and the nation's booming debt, are gearing up to block extending the reduced rate through next year. The employer contribution remains at 6.2 percent.
"It's always a net positive to let taxpayers keep more of what they earn," said Rep. Jeb Hensarling (R-TX), "but not all tax relief is created equal for the purposes of helping to get the economy moving again."
But their worry about debt and deficits did not prevent the lawmakers from demanding the continuation of the Bush tax cuts on wealthy Americans if they were to be extended for those with lesser incomes.
The payroll tax cut most benefits employees making less than $106,800 a year — including those whose incomes are so low they pay no federal income tax, but still have their payroll tax withheld from their paychecks.
Earlier this month Obama said Congress failing to extend the tax break and unemployment benefits "could mean 1 million fewer jobs and half a percent less growth."
Neither Speaker of the House John Boehner (R-OH) or Senate Minority Leader Mitch McConnell (R-KY) has taken a public position on the issue.
Obama says, the extension of the payroll tax cut would bring the average American family an additional $1,000 each year — and will be a key component of the job creation package he plans to reveal in September.
Kaiser Health News:
The trust fund that supports Social Security disability benefits will run out of money by 2017, leaving the program unable to pay full benefits unless Congress acts, according to new congressional estimates. About two decades after that, Social Security's muchlarger retirement fund is projected to run dry as well.
Driving the projected shortfalls are laid-off workers and aging baby boomers who are bombarding Social Security's disability program with benefit claims, leaning heavily on the cash-strapped system. Applications are up nearly 50 percent over a decade ago as people lose their jobs and can't find new ones in an economy that has shed nearly 7 million jobs.
Also, not to be overlooked, some people are double dipping the system – collecting unemployment insurance benefits, which extend for 99 weeks, as well as Social Security benefits and/or state and federal pensions. This double dipping is not illegal, and many people would feel like suckers if they didn't take advantage of all the benefits available to them through the federal and state governments.
Still, the new benefits stampede on Social Security is adding to a growing backlog of applicants – many people have to wait two years or more before their cases are resolved. And the financial problems of a program that's been running in the red for years have been worsening.
Trustees: Shore Up the System Now
Much of the focus in Washington has been on fixing Social Security's retirement system, with proposals ranging from raising the retirement age to means-testing benefits for wealthy retirees. But the disability system is in much worse shape: The trustees who oversee Social Security are urging Congress to shore up the system by reallocating money from the retirement program, just as lawmakers did in 1994. Yet that would provide only short-term relief at the expense of weakening the retirement program. In a bad economy, claims for disability benefits typically increase because many disabled people get laid off and can't find a new job. This year, about 3.3 million people are expected to apply for federal disability benefits. That's 700,000 more than in 2008 and 1 million more than a decade ago.
"It's primarily economic desperation," Social Security Commissioner Michael Astrue told the Associated Press. "People on the margins who get bad news in terms of a layoff and have no other place to go and they take a shot at disability."
The disability program is also being hit by an aging population – disability rates rise as people get older – as well as a system that encourages people to apply for more generous disability benefits rather than waiting until they qualify for retirement.
Retirees can get full Social Security benefits at age 66, a threshold gradually rising to 67. Early retirees can get reduced benefits at 62. However, if you qualify for disability, you can get full benefits, based on your work history, even before 62.
Increasing Reliance on Social Security
It's clear is that Americans have grown increasingly reliant on Social Security for retirement income. According to a report earlier this year from the left-leaning Institute for Women's Policy Research, between 1999 and 2009 the number of people 65 and older who count on Social Security for at least 80 percent of their income swelled – to 48 percent for men and 26 percent for women because of job and income loss.
In January, projections from the Congressional Budget Office showed the program's trust fund dwindling and hitting zero by 2037 as America's baby-boomers retire and applications for benefits increase. This year, Social Security will pay out $45 billion more in retirement, disability and survivors' benefits than it recoups in payroll taxes — a figure that almost triples when the new one-year payroll tax cut is included, CBO said. Projections for the total year will balloon to $727 billion or 4.8 percent of GDP.
More than 54 million people collect retirement, disability, or survivor benefits from Social Security, but by 2021, that number will grow to 71 million people, according to the CBO in January. Also in 2021, "CBO estimates Social Security outlays will total $1.3 trillion, or about 5.3 percent of GDP."Though groups from all political leanings seem to agree the Social Security system needs reforming, consensus has yet to be reached.
Organizations like the Concord Coalition say Social Security reform is critical for the sake of  reducing the nation's ballooning deficit, while groups like the Center for American Progress and the Institute for Women's Policy Research say the most compelling reason to change the system is to modernize the program to be better-tailored to demographic and economic changes of the last two decades.
"There's still a lot of reticence on the part of politicians to touch this issue, and frankly a lot of misunderstanding on why it's important to act now rather than wait until 2037," said Bob Bixby, executive director of the Concord Coalition, a few months ago. "We're talking about trying to calibrate a system so that it's sustainable over the long term. And it just seems to never get past the false debate about whether granny's benefits are going to be cut tomorrow."
But according to Christian Weller at the Center for American Progress, the latest CBO projections don't account for the revenue that Social Security will continue to collect, which by 2037 should be able to pay about 80 percent of the benefit payments.
"Social Security needs to be revamped, but it is much more about making it evolve to fit how the economy has changed around it over the past two decades, Weller said. "We need to work to make Social Security a more efficient social insurance system that people will get better bang for their buck and get more protection from, especially when we need it."
Last year, when  Social Security celebrated its 75th anniversary, the system's 2010 financial report card noted that in 2010, for the first time since 1983, the program would pay more in benefits than it would collect in taxes. It also said that by 2015, the system would require ever-growing cash infusions.
Social Security advocates might reply that none of this matters. The cash-flow shortfall was anticipated, they could say, and the system could close it by drawing on its $2.5 trillion trust fund. But is that still true today?
Reuters:
Genna Saucedo supervises cashiers at a Wal-Mart in Pico Rivera, California, but her wages aren't enough to feed herself and her 12-year-old son.
Saucedo, who earns $9.70 an hour for about 26 hours a week and lives with her mother, is one of the many Americans who survive because of government handouts in what has rapidly become a food stamp nation.
Altogether, there are now almost 46 million people in the United States on food stamps, roughly 15 percent of the population. That's an increase of 74 percent since 2007, just before the financial crisis and a deep recession led to mass job losses.
At the same time, the cost doubled to reach $68 billion in 2010 — more than a third of the amount the U.S. government received in corporate income tax last year — which means the program has started to attract the attention of some Republican lawmakers lookingfor ways to cut the nation's budget deficit.
While there are clearly some cases of abuse by people who claim food stamps but don't really need them, for many Americans like Saucedo there is little current alternative if they are to put food on the table while paying rent and utility bills.
"It's kind of sad that even though I'm working that I need to have government assistance. I have asked them to please put me on full-time so I can have benefits," said the 32-year-old.
She's worked at Wal-Mart for nine months, and applied for food stamps as soon as her probation ended. She said plenty of her colleagues are in the same situation.
So are her customers. Bill Simon, head of Wal-Mart's U.S. operations, told a conference call last Tuesday that the company had seen an increase in the number of shoppers relying on government assistance for food.
About forty percent of food stamp recipients are, like Saucedo, in households in which at least one member of the family earns wages. Many more could be eligible: the government estimates one in three who could be on the program are not.
"If they're working, they often think they can't get help. But people can't support their families on $10, $11, $12 an hour jobs, especially when you add transport, clothes, rent." said Carolyn McLaughlin, executive director of BronxWorks, a social services organization in New York.
The maximum amount a family of four can receive in food stamps is $668 a month. They can only be used to buy food — though not hot food — and for plants and seeds to grow food.
Presidents Bill Clinton, George W. Bush and Barack Obama all made efforts to raise awareness about the program and remove the stigma associated with it.
In 2004, paper coupons were replaced with cards similar to debit cards onto which benefits can be loaded. In 2008 they were renamed Supplemental Nutritional Assistance Program (SNAP) benefits though most people still call them food stamps.
Despite the bipartisan support for the program in the past, some of the recent political rhetoric has food stamp advocates worried.
Presidential hopeful Newt Gingrich last year derided Democrats as "the party of food stamps". And Republican leaders in the House of Representatives propose changing the program so that the funding is through a "block grant" to the states, rather than allowing it to grow automatically when needed due to an emergency, such as a natural disaster or economic crisis.
In some parts of the country, shoppers using food stamps have almost become the norm. In May 2011, a third of all people in Alabama were on food stamps — though part of that was because of emergency assistance after communities were destroyed by a series of destructive tornadoes. Washington D.C., Mississippi, New Mexico, Oregon and Tennessee all had about a fifth of their population on food stamps that month.
"Food stamps have traditionally been insulated from politics," said Parke Wilde, professor of U.S. food policy at Tufts University. "But as you look over the current fiscally conservative proposals, the question is, has something fundamentally changed?"
Over the past 20 years, the characteristics of the program's recipients have changed. In 1989, a higher percentage were on benefits than working, but as of 2009 a higher percentage had earned income.
"SNAP is increasingly work support," said Ed Bolen, an analyst at the Center on Budget and Policy Priorities.
And that's only likely to get worse: So far in the recovery, jobs growth has been concentrated in lower-wage occupations, with minimal growth in middle-income wages as many higher-paid blue collar jobs have disappeared.
And 6 percent of the 72.9 million Americans paid by the hour received wages at or below the federal minimum wage of $7.25 an hour in 2010. That's up from 4.9 percent in 2009, and 3 percent in 2002, according to government data.
Bolen said just based on income, minimum wage single parents are almost always eligible for food stamps.
"This becomes an implicit subsidy for low-wage jobs and in terms of incentives for higher wage job creation that really is not a good thing," said Arindrajit Dube, an economics professor at the University of Massachusetts Amherst, whose research shows raising theminimum wage would spur economic activity.
Until a couple of weeks ago Tashawna Green, 21, from Queens Village, New York, worked 25 hours a week at an $8.08 hourly rate at retailer Target. She is on food stamps, and says a good number of her former colleagues are too.
"It's a good thing that the government helps, but if employers paid enough and gave enough hours, then we wouldn't need to be on food stamps," said Green, who has a six-year-old daughter.
Of course, with an unemployment rate over 9 percent, some argue that those with any job at all are lucky.
Millions of Americans whose unemployment benefits have expired have to exist only on food stamps and other government aid, such as Medicaid healthcare support. [nN1E7660K4]
And even with unemployment benefits, said Jessica King, 25, from Portland, Oregon, her family juggles bills to ensure the electricity stays on. They are also selling some belongings on Craigslist to raise funds.
King's husband Stephen, 30, an electronics assembly worker, lost his job two months ago when she was seven months pregnant with their second child. It was the third time he has been laid off since 2008.
She said she was reluctant, initially, to go on food stamps.
"I felt the way our national debt was going I didn't want to be part of the problem," said King, who used to work as a cook at a faith-based non-profit organization.
"But I didn't know what else to do and I got to a point where I swallowed my pride and decided to do what was best for my daughter."
JUSTICE
Justice Department Sends Poll Watchers Into County Where White Voters Were Intimidated
TPM:
Attorney General Eric Holder is sending poll watchers into a Mississippi county where white voters were previously found to have been intimidated by a Democratic official who is African-American.
The Justice Department announced Monday they were sending poll watchers to monitor runoff elections in Mississippi's Noxubee County, as well as in Bolivar, Tunica and Wilkinson counties to ensure their compliance with the Voting Rights Act of 1965. DOJ also monitored the first primary election in Noxubee County earlier this month.
The 2005 Noxubee case was the first ever so-called "reverse" discrimination voter intimidation case in the history of the Voting Rights Act. Ike Brown, the chairman of Noxubee County's Democratic Executive Committee in Mississippi, was found to have been trying to limit the participation of white voters in local elections.
The case came up more recently when conservatives were criticizing the Obama administration's handling of the New Black Panther Party voter intimidation case. Conservatives alleged that the Justice Department isn't interested in protecting white voters or pursuing cases against African-American defendants and accused liberals in the Civil Rights Division of complaining about DOJ taking up the Noxubee case.
Civil Rights Department vets contended that the Noxubee case had merit, but that George W. Bush's political appointees pursued that case but rejected the recommendations of career staffers to monitor other elections and open investigations.
DOJ indicated in press release that Attorney General Eric Holder had certified Noxubee County as a jurisdiction in need of poll monitoring.
Attorney General of N.Y. Is Said to Face Pressure on Bank Foreclosure Deal
NYT:
Eric T. Schneiderman, the attorney general of New York, has come under increasing pressure from the Obama administration to drop his opposition to a wide-ranging state settlement with banks over dubious foreclosure practices, according to people briefed on discussions about the deal.
In recent weeks, Shaun Donovan, the secretary of Housing and Urban Development, and high-level Justice Department officials have been waging an intensifying campaign to try to persuade the attorney general to support the settlement, said the people briefed on the talks.
Mr. Schneiderman and top prosecutors in some other states have objected to the proposed settlement with major banks, saying it would restrict their ability to investigate and prosecute wrongdoing in a variety of areas, including the bundling of loans in mortgage securities.
But Mr. Donovan and others in the administration have been contacting not only Mr. Schneiderman but his allies, including consumer groups and advocates for borrowers, seeking help to secure the attorney general's participation in the deal, these people said. One recipient described the calls from Mr. Donovan, but asked not to be identified for fear of retaliation.
Not surprising, the large banks, which are eager to reach a settlement, have grown increasingly frustrated with Mr. Schneiderman. Bank officials recently discussed asking Mr. Donovan for help in changing the attorney general's mind, according to a person briefed on those talks.
In an interview on Friday, Mr. Donovan defended his discussions with the attorney general, saying they were motivated by a desire to speed up help for troubled homeowners. But he said he had not spoken to bank officials or their representatives about trying to persuade Mr. Schneiderman to get on board with the deal.
"Eric and I agree on a tremendous amount here," Mr. Donovan said. "The disagreement is around whether we should wait to settle and resolve the issues around the servicing practices for him — and potentially other A.G.'s and other federal agencies — to complete investigations on the securitization side. He might argue that he has more leverage that way, but our view is we have the immediate opportunity to help a huge number of borrowers to stay in their homes, to help their neighborhoods and the housing market."
And Alisa Finelli, a spokeswoman for the Justice Department. said: "The Justice Department, along with our federal agency partners and state attorneys general, are committed to achieving a resolution that will hold servicers accountable for the harm they have done consumers and bring billions of dollars of relief to struggling homeowners — and bring relief swiftly because homeowners continue to suffer more each day that these issues are not resolved."
Terms of the possible settlement under consideration center on foreclosure improprieties like so-called robo-signing and submitting apparently forged documents to the courts to speed up the process of removing troubled borrowers from homes. Negotiations on this deal have been led by Thomas J. Perrelli, associate attorney general of the United States, and Tom Miller, the attorney general of Iowa.
An initial term sheet outlining a possible settlement emerged in March, with institutions including Bank of America, Citigroup, JPMorgan Chase and Wells Fargo being asked to pay about $20 billion that would go toward loan modifications and possibly counseling for homeowners.
In exchange, the attorneys general participating in the deal would have agreed to sign broad releases preventing them from bringing further litigation on matters relating to the improper bank practices.
The banks balked at the $20 billion figure. And the talks seemed to stall over the summer, as Mr. Schneiderman and a few other attorneys general — Beau Biden of Delaware and Catherine Cortez Masto of Nevada, for example — questioned aspects of the deal.
Mr. Schneiderman began objecting a few months ago to the proposed releases barring future litigation, declining to participate as long as they were included.
"The attorney general remains concerned by any attempt at a global settlement that would shut down ongoing investigations of wrongdoing related to the mortgage crisis," said Danny Kanner, the spokesman for Mr. Schneiderman. His office has opened several inquiries into mortgage practices during the credit boom. […]
Mr. Schneiderman has also come under criticism for objecting to a settlement proposed by Bank of New York Mellon and Bank of America that would cover 530 mortgage-backed securities containing Countrywide Financial loans that investors say were mischaracterized when they were sold.
The deal would require Bank of America to pay $8.5 billion to investors holding the securities; the unpaid principal amount of the mortgages remaining in the pools totals $174 billion. Lawyers representing 22 institutional investors, including the Federal Reserve Bank of New York, BlackRock and Pimco, contended that the deal was favorable.
This month, Mr. Schneiderman sued to block that deal, which had been negotiated by Bank of New York Mellon as trustee for the holders of the securities. The lawsuit contends that the deal could "compromise investors' claims in exchange for a payment representing a fraction of the losses" experienced by investors and that it had been negotiated without the knowledge of all of the holders of the securities.
MEDIA
The FCC gave the coup de grace to the fairness doctrine Monday as the commission axed more than 80 media industry rules.
Earlier this summer FCC Chairman Julius Genachowski agreed to erase the post WWII-era rule, but the action Monday puts the last nail into the coffin for the regulation that sought to ensure discussion over the airwaves of controversial issues did not exclude any particular point of view. A broadcaster that violated the rule risked losing its license.
While the commission voted in 1987 to do away with the rule — a legacy to a time when broadcasting was a much more dominant voice than it is today — the language implementing it was never removed. The move Monday, once published in the federal register, effectively erases the rule.
Monday's move is part of the commission's response to a White House executive order directing a "government-wide review of regulations already on the books" designed to eliminate unnecessary regulations.
Also consigned to the regulatory dustbin are the "broadcast flag" digital copy protection rule that was struck down by the courts and the cable programming service tier rate. Altogether, the agency tossed 83 rules and regs.
Genachowski said in a statement that the move was aimed at promoting "a healthy climate for private investment and job creation." Both the Obama administration and the FCC have come under criticism by business groups over laws and regulations such as health care reform and net neutrality rules.
The 50-state blog round-up has existed over the years in various forms. The idea is to take a look at state and local blogs in order to see what important things are going on in state politics and campaigns, to get a preview of what's coming to the national stage and to recognize the work of great state and local bloggers.
Update: People sent in suggestions for most of the states that didn't have blogs, and they'll be included next time around.
(Here are just a few:)
-Texas: Burnt Orange Report gathers the research on Rick Perry.
-Virginia: VB Dems says Gov. Bob McDonnell is auditioning to be vice president.
-Florida: Beach Peanuts lists the latest horrors from Gov. Rick Scott.
-Kansas: The Kansas Free Press says that unions are not happy about Gov. Sam Brownback's proposed voluntary retirement incentives.
Former Editor Says Murdoch Personally Gave Order to Have Someone Followed 
POLITICS
Ezra Klein: What could Obama have done? (PART l) and (PART ll)
PART l:
As Jon Chait says, the New York Times tried to run a feature in which they "asked a range of Americans who don't labor in politics or the media what they'd do if they were president" and returned with a feature in which an range of wealthy and accomplished Americans explained what they would do if they were king. They didn't explain what they would do if they were president and had to persuade Congress to do things in order to get anything done.
I've spent a lot of time thinking about ways in which the past few years could have gone differently. I've even come up with a few. But none of them lead to dramatically better outcomes today.
I can come up with scenarios in which President Obama accomplished somewhat less — perhaps by scaling back the health-care plan — and lost fewer seats in the midterm election. I can come up with scenarios in which the White House accomplished marginally more — perhaps by using the reconciliation process for an energy bill — but paid a greater political cost. I can come up with scenarios in which the stimulus was slightly more visible — perhaps it could have wiped out the payroll tax entirely — or slightly larger or included a long-term deficit reduction component.
But I've never been able to come up with a realistic scenario in which a lot more got done, the economy is in much better shape, and the president is dramatically more popular today. Anything that even comes close is really a counterfactual of what the chairman of the Federal Reserve could have done, and I'm not confident that I understand Bernanke's constraints nor that a more massive intervention on the part of the Fed would have been the cure-all some suggest.
Indeed, if you had taken me aside in 2008 and sketched out the first three years of Obama's presidency, I would have thought you were being overoptimistic: an $800 billion stimulus package — recall that people were only talking in the $200-$300 billion range back then — followed by near-universal health-care reform, followed by financial regulation, followed by another stimulus (in the 2010 tax deal), followed by the repeal of "don't ask, don't tell," followed by the killing of Osama bin Laden and the apparent ousting of Moammar Gaddafi? There was no way. And yet all that did get done. But the administration hasn't able to get unemployment under control — perhaps it couldn't have gotten unemployment under control — and so all of that has not been nearly enough.
But perhaps I'm missing something obvious. If you have a realistic vision for what an actual president operating in the American political system could have done differently, leave it in comments.
I generally share Ezra Klein's skepticism about the popular lines of left-wing criticism of Barack Obama, but I think he's dead wrong to suggest that there's almost nothing Obama could have done differently to produce a better outcome.
For example, back on ARRA, would it have been impossible to negotiate a deal that featured a smaller headline stimulus number but contained a payroll tax cut "trigger" mechanism if unemployment shot over 8 percent? Maybe it would have been, but it's not obviously an objectionable idea from the point of view of the pivotal stakeholders and it just wasn't tried. Similarly, timely nominations for Federal Reserve Board vacancies would have made a difference. The administration could have moved swiftly to nominate someone to run the Federal Housing Finance Agency who was committed to using the powers of that office to move the economy. I'm sure there's more stuff out there. The first six months of a new administration are a confusing time, and President Obama was acting based on badly inaccurate macroeconomic estimates. It would be extraordinary if there hadn't been a number of blunders, and personally I wouldn't want to position myself as an "Obama defender" who somehow holds the incumbent blameless for the objectively bad situation facing the country.
What an awful lot of people seem to do, however, is look at alleged mistakes early in the administration, assume that they weren't mistakes, reach the conclusion that this proves Obama's nefarious intent, and then assume that absent nefarious intent Obama would be accomplishing tons of awesome new stuff right now. That involves a lot of logical leaps. The original sin here was not thinking seriously enough about the question "what will we wish we'd done if 30 months from now the BEA turns out to have been underestimating the recession?" It turns out to have been a serious one, but I don't think it supports nearly the inferential weight that a lot of people seem inclined to put on it.
Ezra Klein: PART ll
I think Matt Yglesias's response to my post about what Obama could or could not have done to radically change today's economy sort of proves my point. He thinks it's "dead wrong" to say that it's difficult to come up with a plausible counterfactual in which the White House made different decisions that led to a radically different outcome today. So what's he got?
Well, he says, Obama could have nominated more Fed governors more quickly. But when I asked Fed expert Joe Gagnon about whether this would matter, he shot me down. "If they had put me and someone else on the board, we would be out there dissenting on the other side from the inflation hawks," he said, "but I'm not sure we could have swayed much policy. I don't know that two votes is decisive." If Gagnon doesn't see a reason to believe that that would have radically changed the Fed's policy, I'm inclined to trust him.
Another possibility, Matt says, is that the Obama administration could have passed a payroll tax cut tied to the unemployment rate. Perhaps, and a stimulus focused on the payroll tax is one of the alternatives I mentioned in my original post. But how much would that have done?
The initial feeling among Democrats was that a payroll tax cut was a relatively ineffective form of stimulus that endangered Social Security, and the initial feeling among Republicans was that they should not support the president's stimulus proposal. So it would have been a tough political lift. But let's say it had passed.
Would we really be in a very different space today? After all, we had a stimulus composed of policies that were, in theory, mostly more effective than the payroll tax cut, and that stimulus was followed by a payroll tax cut. So you could make the argument that Matt's policy would have been marginally better or marginally worse — I'd prefer it, actually — but it's hard to make the argument that it would have been dramatically different.
Or perhaps more could have been done on housing. I think housing is the place where the White House made the most mistakes, and I've been spending a lot of time lately looking into alternative policies. But it's slower going than you might think. Most policies that would have dramatically improved the housing situation would have dramatically destabilized something else (the banks, for instance).And the policies that wouldn't have been destabilizing would not have done as much as their proponents hoped.
Let's take, for instance, cramdown, in which bankruptcy judges could modify the principal on mortgages, and which is among the most popular of the policies offered. Last year, I asked Dean Baker, whose analyses of the housing market had been the most spot-on, what he thought of cramdown. "Cramdown is good," he told me. "But I think people overstate the impact it would have. Most foreclosures don't go through the bankruptcy process. It was 10 to 15 percent before the crisis, and let's say it's at 20 or 30 percentnow. And it goes through a bankruptcy judge. They're not necessarily going to be that sympathetic to debtors. Take an optimistic scenario where 30 percent went through bankruptcy, I'd be surprised if in more than half the cases the people could keep the home."
I don't want to go through too many more counterfactuals here because I don't want to cannibalize a longer piece I'm working on. But suffice it to say that I've been looking for alternative scenarios in which the administration was either more politically astute or more radical and the result was a much better economy today. For reasons related to my article, I'd really like to find one. But I have had trouble finding anything really compelling. I think the White House made some very significant conceptual mistakes early on, and those led to some important political errors, but I can't tell a story in which correcting all that led to a dramatically different economy today.
By contrast, I can tell a story where Congress made different decisions and we ended up in a very different place. If you take into account the revisions to the GDP data, we needed an initial stimulus well in excess of $2 trillion. I think a lot of that would have had to come through tax cuts and state and local aid, as I've been convinced that there just wasn't the bandwidth to do much more direct government spending. But I think it could have been done in a relatively effective way, and if Congress was committed to doing as much of it as needed — perhaps in conjunction with a deficit-reducing promise to, say, let the Bush tax cuts expire once the recession ended — it would have made a huge difference. This is particularly true if you also imagine a much more aggressive Federal Reserve that fought to increase inflation expectations, and more aggressive action through Fannie Mae and Freddie Mac (though this was also constrained by Congress).
"Personally," Matt writes, "I wouldn't want to position myself as an 'Obama defender' who somehow holds the incumbent blameless for the objectively bad situation facing the country." Fair enough. But I wasn't really asking about the best way for people to position themselves. You can believe Obama has made pretty significant mistakes, as I do, but also find yourself pessimistic as to the difference a flawless performance by the president — as opposed to a flawless performance by the Federal Reserve or the Congress — would have made to the economy.
Trial lawyers prep for war on Rick Perry
Politico:
America's trial lawyers are getting ready to make the case against one of their biggest targets in years: Texas Gov. Rick Perry.
Among litigators, there is no presidential candidate who inspires the same level of hatred — and fear — as Perry, an avowed opponent of the plaintiffs' bar who has presided over several rounds of tort reform as governor.
And if Perry ends up as the Republican nominee for president, deep-pocketed trial lawyers intend to play a central role in the campaign to defeat him. […]
"If this guy emerges, if he's a serious candidate, if he doesn't blow up in the next couple weeks, it's going to motivate many in the plaintiffs' bar to dig deeper to support President Obama," said Sean Coffey, a former securities litigator who ran for attorney general of New York last year. "That will end up driving a lot of money to the Democratic side."
Some attorneys don't intend to wait and see how Perry fares in the GOP primaries.
Democratic Houston trial lawyer Steve Mostyn — who, along with his wife, Amber, donated nearly $9 million to Texas candidates and party committees in the 2010 cycle — said he's in the process of forming "some federal PACs" to take on Perry. That will likely include a federal super PAC that could take in the kind of massive donations that are permitted in Texas.
Mostyn said his political spending wouldn't just center on the trial lawyers' agenda.
"The legal issues are important and near and dear to my heart," Mostyn told POLITICO. "But more important is the myth that we're doing great down here when we're not. We're falling behind the rest of the country, and the country is falling behind the rest of the world."
But the "legal issues," as Mostyn calls them, are far more than incidental to the hostile relationship between Perry and trial attorneys. […]
While trial lawyers are more influential in state politics than federal or presidential politics, they have a potentially enormous well of money at their disposal if they decide to mobilize. The American Association for Justice — formerly known as the American Trial Lawyers Association — has given about $34 million to candidates since 1990, according to the Center for Responsive Politics. Eighty-nine percent of that money has gone to Democrats. […]
"If the trial lawyers decide to take this as a national issue," he said, "anything is possible."
Trial attorneys outside Texas said it's still too early to predict exactly what form their involvement with the 2012 race would take. But the lawyers who spoke to POLITICO who were acquainted with Perry's record in Texas were vehemently critical.
National Journal:
[…] But Mitt Romney, who has the most to lose from Perry's candidacy, has kept silent. He has barely even mentioned Perry by name since the Texas governor entered the race. It's part of a hands-off strategy that underscores Romney's limited options for diminishing Perry's appeal with a deeply conservative Republican primary electorate.
Romney has been playing the political equivalent of prevent defense throughout the campaign, avoiding engaging his Republican rivals andkeeping his focus on President Obama. And for now, that strategy looks like it will continue, as the Romney campaign hopes Perry will self-destruct and that other opponents will aggressively go after him, allowing Romney to stay above the fray. […]
That strategy depends on the media and other presidential candidates doing the dirty work for him. And on this part, he's had some early success. Rick Santorum compared Perry to liberal Rep. John Conyers, D-Mich., for his red-meat criticism of Bernanke. Jon Huntsman took Perry to task for suggesting that climate change and evolution aren't real. Both are exactly the kind of volatile issues that Romney would rather avoid in a GOP primary. […]
Romney's silent treatment largely hinges on Perry. Even as Perry has shaken up the GOP field, his controversial remarks have stirred fears among many Republicans that the governor could give a vulnerable Obama an opening in the general election. Rep. Paul Ryan, R-Wis., and New Jersey Gov. Chris Christie and Sarah Palin have reemerged as long-shot possibilities to enter the race, more a sign of establishment dissatisfaction with the field than of their seriousness of mounting a late run. The ability of the nominee to defeat Obama is high on the minds of many Republican voters, said Alex Castellanos, an unaffiliated GOP strategist who worked with Romney in 2008.
"Right now, there's no question he's campaigning like a freight train," Castellanos said. "But there is a question of whether he can keep the campaign on the tracks. So I think it makes sense to wait back and see."
Romney has another motive: Directly engaging Perry would turn the campaign into a two-candidate race at the expense of Rep. Michele Bachmann. Right now, the Minnesota lawmaker is positioned to take many social conservative and evangelical votes away from Perry. If Bachmann wins the Iowa caucuses, it would seriously hurt Perry's campaign.
Once viewed as a "sleepy sideshow," the September 13 special election to fill former Rep. Anthony Weiner's (D-NY) seat in Congress "has become something far more unsettling to Democrats: a referendum on the president and his party that is highlighting the surprisingly raw emotions of the electorate," the New York Times reports.
"National Democrats, alarmed by a poll that showed the contest far closer than anticipated, are privately fretting that even a close outcome in a working-class swath of Brooklyn and Queens may foreshadow broader troubles for the party in 2012."
Steve Benen:
Sens. John McCain (R-Ariz.) and Lindsey Graham (R-S.C.) issued a joint statement last night on the developments in Libya. It's worth taking a look at the lede.
"The end of the Qadaffi regime in Libya is a victory for the Libyan people and for the broader cause of freedom in the Middle East and throughout the world. This achievement was made possible first and foremost by the struggle and sacrifice of countless Libyans, whose courage and perseverance we applaud.
"We also commend our British, French, and other allies, as well as our Arab partners, especially Qatar and the UAE, for their leadership in this conflict. Americans can be proud of the role our country has played in helping to defeat Qaddafi, but we regret that this success was so long in coming due to the failure of the United States to employ the full weight of our airpower."
Remember hearing about the "blame America first" crowd? Well, say hello to the "thank America last" crowd.
McCain and Graham "commend" everyone except the United States military, and then, even while applauding the developments, take yet another shot at the Obama administration.
These two just can't bring themselves put aside petty partisan sniping, even when they're thrilled by the fall of a dictator.
There's obviously a legitimate question as to whether the international offensive in Libya was a wise decision. But as the Gaddafi regime crumbles, do the conflict's two biggest congressional cheerleaders really feel the need to complain, "Yeah, but we're not happy with the speed with which Obama got the job done"?
Here are three things I'd encourage McCain and Graham to keep in mind. First, complaining about getting the outcome they wanted is just cheap. When the fear of Obama getting some credit for success is stronger than the satisfaction that comes with a tyrant's fall, there's a problem.
Second, the fact of the matter is, the efforts of U.S. forces in Libya are being cited as "a major factor in helping to tilt the balance after months of steady erosion of Col. Muammar el-Qaddafi's military."
And third, if McCain and Graham really want to complain about why "this success was so long in coming," maybe they can talk more about their trip to Tripoli two years ago, when both McCain and Graham cozied up to Gaddafi, even visiting with him at the dictator's home, discussing delivery of American military equipment to the Libyan regime. Both senators shook Gaddafi's hand; McCain even bowed a little.
I'm curious if McCain and Graham have simply forgotten about this, or if they're just hoping everyone else has.
Ezra Klein:
As I wrote last week, Rick Perry's 2010 manifesto 'Fed Up' is unusually interesting for a book written by a politician. Perhaps too interesting. The Perry campaign is now trying to disown it:
His communications director, Ray Sullivan, said Thursday that he had "never heard" the governor suggest the program was unconstitutional. Not only that, Mr. Sullivan said, but "Fed Up!" is not meant to reflect the governor's current views on how to fix the program..In an interview, Mr. Sullivan acknowledged that many passages in Mr. Perry's "Fed Up!" could dog his presidential campaign. The book, Mr. Sullivan said, "is a look back, not a path forward." It was written "as a review and critique of 50 years of federal excesses, not in any way as a 2012 campaign blueprint or manifesto," Mr. Sullivan said.
This is a mistake. Disowning the book won't work. It was written in 2010, not 1994,, and as the Wall Street Journal notes, Perry mentioned it on the campaign trail as recently as Sunday: "A questioner asked the governor to talk about how he would fix the country's rickety entitlement programs. Mr. Perry shot back: 'Have you read my book, 'Fed Up!' Get a copy and read it."
There is no chance that the Perry campaign is going to convince anyone that his book is not a useful guide to his thinking. What will happen if they try is that they will draw attention to its most radical passages, make their candidate look insincere, and signal to the other campaigns and to Republican elites that even Perry's advisers think Perry's book makes him vulnerable. Fed up with 'Fed Up!' as they may be, they're stuck with it.
Rick Perry Compares Civil Rights Movement To GOP Fight For Lower Corporate Taxes
Politico: Jon Huntsman doesn't rule out a VP run on Michele Bachmann's ticket: 
POLLS
Gallup: Obama in Close Race Against Romney, Perry, Bachmann, Paul
President Barack Obama is closely matched against each of four possible Republican opponents when registered voters are asked whom they would support if the 2012 presidential election were held today. Mitt Romney leads Obama by two percentage points, 48% to 46%, Rick Perry and Obama are tied at 47%, and Obama edges out Ron Paul and Michele Bachmann by two and four points, respectively.
These prospective election ballots — measured Aug. 17-18, well over a year before the Nov. 6, 2012, election — indicate that the race for president at this point is generally competitive, with voters fairly evenly divided in their preference for giving Obama a second term or electing a Republican candidate. Even though the four Republican candidates tested have varying degrees of name recognition, they all fare roughly the same.
Gallup's generic presidential ballot — measured six times this year — shows a close race between Obama and a generic "Republican presidential candidate," although there have been survey-to-survey variations on this measure, with the Republican candidate leading in June and July.
President Obama's job approval rating is hovering around the 40% mark. This is below the rating that any of the six incumbent presidents re-elected since Eisenhower has had at the time of the presidential election. However, in August of the year before they were re-elected, Ronald Reagan (43%) and Bill Clinton (46%) were both below 50%. Obama's position of rough parity against leading GOP candidates shows that more Americans at the moment say they would vote for Obama than approve of the job he is doing — perhaps a reflection of the continuing lack of a strong front-runner on the Republican side.
With the first official votes for the Republican nomination more than five months away, and with the very real possibility that GOP candidates such as Sarah Palin, Rudy Giuliani, and George Pataki may jump into the race, much could still change as the election process unfolds. A look at presidential election trial heats conducted in the late summer of the year before previous elections reveals that such change is quite common:
In August 1999, Texas Gov. George W. Bush led Vice President Al Gore by 55% to 41% in a Gallup trial heat poll. That race ended up in a virtual dead heat, with Gore ultimately winning slightly more of the national popular vote than Bush.
In August 1995, Kansas Sen. Bob Dole was slightly ahead of President Bill Clinton in a Gallup poll, 48% to 46%. On Election Day 1996, Clinton beat Dole by eight points.
In August 1983, President Ronald Reagan was ahead of Democrat Walter Mondale by only one point, 44% to 43%. Reagan went on to beat Mondale in a 59% to 41% landslide in the November 1984 election.
In August 1979, incumbent President Jimmy Carter was tied with former California Gov. Reagan — each getting 45% of the vote. Reagan ultimately defeated Carter by 10 points.
Voters Favor Their Party, but Republicans Lend Less Support to Bachmann, Paul
Democratic and Republican registered voters display strong allegiance for their party's candidate across these election match-ups. Democrats are the most consistent, voting for Obama to about the same degree regardless of who the GOP candidate is. Republicans exhibit a little more variation, giving their strongest support to Perry (92% would vote for him) and Romney (91%), weaker support to Bachmann (86%), and the weakest support to Paul (82%). Independents tilt at least slightly toward voting for Romney, Perry, and Paul against Obama, while tilting slightly toward Obama when he is pitted against Bachmann.
Bottom Line
President Obama is at the moment in a rough parity position when registered voters are asked whether they would vote for him in election matchups against four potential Republican candidates. Romney fares slightly better than the other GOP candidates, and Bachmann slightly worse, but these are not large differences. Gallup research shows that these types of election measures at this stage in the campaign are not highly stable, and one can expect changes in the relative positioning of Obama and various GOP candidates in the months ahead.
Shock Poll: Unpopular President Fares Poorly Against Challengers
David Weigel:
Gallup conducts a set of trial heats, pitting Barack Obama against Mitt Romney, Rick Perry, Michele Bachmann, and Ron Paul. Obama trails Romney within the margin of error, ties Perry, and beats the other two. The pollster provides this context:
In August 1995, Kansas Sen. Bob Dole was slightly ahead of President Bill Clinton in a Gallup poll, 48% to 46%. On Election Day 1996, Clinton beat Dole by eight points.
In August 1983, President Ronald Reagan was ahead of Democrat Walter Mondale by only one point, 44% to 43%. Reagan went on to beat Mondale in a 59% to 41% landslide in the November 1984 election.
So if the economy grows like gangbusters, Obama's in good shape.
In August 1979, incumbent President Jimmy Carter was tied with former California Gov. Reagan — each getting 45% of the vote. Reagan ultimately defeated Carter by 10 points.
And if the economy doesn't grow, he loses. (Unemployment was on the rise when Reagan beat Carter.)
Gallup's approval matrix has been getting a lot of attention. Right now, Obama tracks at a wan 40 percent. He's gone as low as 39 percent. But he's still at 46 percent, at the lowest, against any Republican currently in the race. There really is something here to the coming scorched earth strategy — people have been known to re-elect incumbents, even if things are rotten, if the alternative becomes completely unacceptable. Right now, there are voters disenchanted with Obama — I'm guessing many of the liberals telling pollsters they're fed up — who will support him, and keep him from falling out of contention.
UNIONS
More than 90 percent of So. Calif. grocery workers vote to reject contract, authorize strike
Thousands of Southern California grocery workers have voted overwhelmingly to reject a health care proposal from major supermarket chains and authorize their union leaders to call a strike, a spokesman said Sunday.
More than 90 percent of voters from the United Food and Commercial Workers Local 770, which has about 62,000 members, rejected the proposal from Vons, Ralphs and Albertsons stores.
The rejection automatically authorizes union officials to call a strike after 72 hours
Union local spokesman Mike Shimpock said the union would not release precise numbers on how many voted, but said the turnout was "huge."
The union will report the results to the dispute's federal mediator on Monday, and Shimpock said more talks would likely follow.
"We're willing to come back to the table and stay there," Shimpock said. "Our goal here is not to go on strike, we don't want to go on strike, but unfortunately we've been pushed into a corner by these corporations."
A four-month strike and lockout that began in 2003 cost Ralphs and other grocery chains an estimated $2 billion.
Vons stressed the fact that negotiations were ongoing.
"The employers intend to stay focused and engaged in the bargaining process," a Vons release said. "We remain hopeful that we can peacefully reach a settlement that works for both sides. We would urge the union leadership to do the same."
To prepare for a possible strike, Albertsons has started to advertise for temporary replacement workers to make sure its stores can stay open, chain spokesman Fred Muir said Sunday.
LIFE ON THE PICKET LINE: American Crystal workers keep the faith
Locked-out American Crystal Sugar Co. workers still show up to the plants where they once worked. Unable to return to work, they instead take turns manning picket lines set up outside the gates and watch as replacement workers contracted by the company come and go.
[…] The about 1,300 locked out union workers at American Crystal's five Red River Valley sugar processing plants and two other sites in Minnesota and Iowa have not received paychecks since their contract expired July 31
AND IN OTHER NEWS…
Exploring the Martin Luther King Jr. Memorial (Interactive Tour)
The Martin Luther King Jr. memorial will be dedicated on Aug. 28, the 48th anniversary of the day King delivered his famous "I Have a Dream" speech.
About the sculpture
The sculpture, called the "Stone of Hope," gets its name from a line in King's "I Have a Dream" speech: "With this faith we will be able to hew out of the mountain of despair a stone of hope." At the entrance to the memorial two stones stand apart, representing the "Mountain of Despair." A single wedge is pushed out, and from there King's form emerges.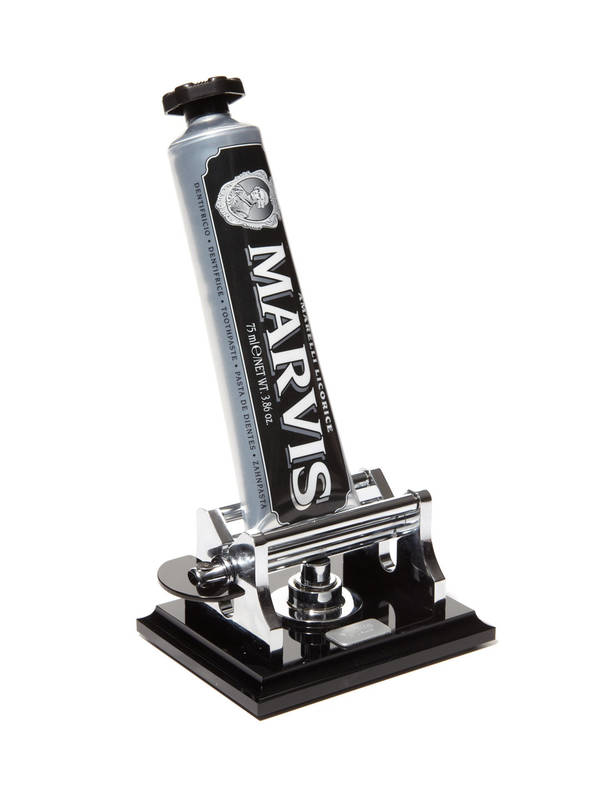 TAKE ACTION
VIDEO: TAR SANDS PROTESTERS ARRESTED OUTSIDE THE WHITE HOUSE 
Over the weekend, 110 people were arrested outside the White House, including climate author Bill McKibben, protesting a proposed expansion of a major oil pipeline. Today, dozens more protesters sat down on the sidewalk in front of the White House and refused to move. Police moved in to arrest 52 demonstrators, and many onlookers shouted "Thank you!" to those committing these acts of civil disobedience. ThinkProgress was at the scene:
QUOTE OF THE DAY:
An appeaser is one who feeds a crocodile, hoping it will eat him last.

~Sir Winston Churchill