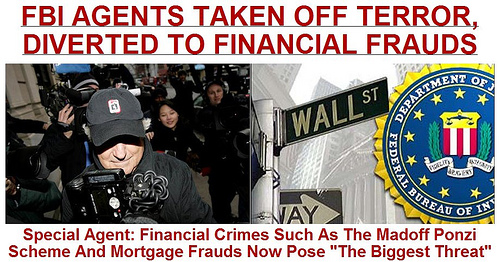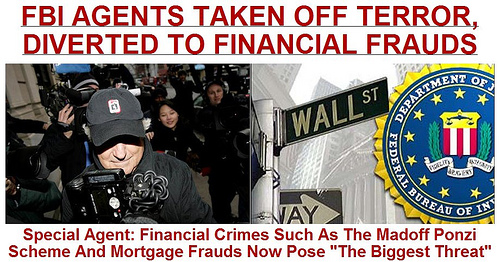 I used to flip past CNBC, because I have too much month at the end of the money, so why would I care?
No one is going to scam me out of millions of dollars!
Buck fifty-maybe, but nothing big.
Then, I got curious. How the hell does anyone take advantage of someone who is,  at least,  intelligent enough to accumulate investment capital?
What does it take to convince a "savvy" person to get sucked into a scam?  Apparently, not a lot.
Fact is, a person could learn a lot by watching- (you didn't read it here..but there are some darn good tips, if you yearned to get into that sort of thing.)
American Greed is on CNBC on Monday nights at 10Pm EST.
The program focuses on the stories behind some of the biggest corporate and white collar crimes in the United States. In addition, stories about more common crimes such as insurance fraud, murder, embezzlement, art theft, Ponzi schemes, credit card fraud, bank robbery, money laundering, identity theft, and medical fraud are also.
An episode on Dr. Mark Weinberger, an ENT doctor who practiced in Merrillville, IN first caught my attention.  He used fake Cat Scans to convince his patients they needed sinus surgery.
A Doctor can make some serious money doing surgery on a patient who has nothing to fix!
An earlier episode was a Bernie Madoff profile. What I learned?
It's easy to scam people, by hiding the real books, using ancient equipment, and keeping the Fed at bay- by simply lying.
Didn't even have to break a sweat, because nobody cared enough to challenge him.
Danny Pang was another Ponzi champ.
In 1997, his wife, ex-stripper Janie Louise Pang, was murdered in the Villa Park house, possibly by a contract killer, after she took steps toward a divorce. A lawyer who had worked for Danny Pang was arrested for the murder, but his trial resulted in a hung jury.
He engineered the Private Equity Management Group, Inc. and Private Equity Management, LLC (PEMGroup) which claimed to manage $4 billion. The funds were invested mainly on behalf of Taiwanese investors, in American securities, timeshare properties, and insurance policies.
He would loan victims the full value of their life insurance policies, in return- he held the rights to those policies; gambling on the policyholders early death.
He was arrested by the FBI on April 28, 2009 for 'structuring' cash transactions to avoid a $10,000 reporting threshold, which has a maximum ten-year prison sentence. The U.S. Securities and Exchange Commission in a civil suit alleged that he ran a Ponzi scheme and misreported his background to investors, by claiming that he had been a vice-president at Morgan Stanley and had an MBA degree from the University of California at Irvine.
The SEC initially took him on because of his falsifying his resume.
They then arrested him on 'structuring' charges. (Structuring, also known as smurfing in banking industry jargon, is the practice of executing financial transactions (such as the making of bank deposits) in a specific pattern calculated to avoid the creation of certain records and reports required by law.)
American Greed is not recommended for people with high blood pressure, and people who are easily enraged!!
For the curious, here is an episode link.
http://www.cnbc.com/id/22570681/