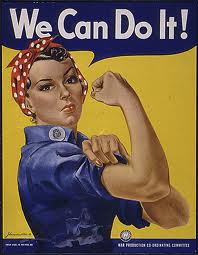 Republicans are pushing government towards a shutdown if they can't take health care and rights away from women. Today's theme for the Music Thread is a push back against that, songs about respect for and the strength of women.
Respect – Aretha Franklin

I Am Woman – Helen Reddy

Sisters Are Doin' It For Themselves – Eurythmics

Woman – John Lennon

Born This Way – Lady Gaga

Your turn!