As a departure from my usual snarky self, I decided that perhaps my friends at PlanetPOV could use something else to think about for a bit.
So I generated these pictures for you all to contemplate.
---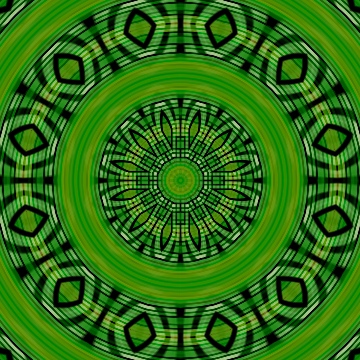 I like the slight Native-American feel to this one.
---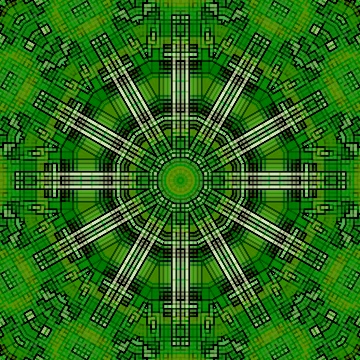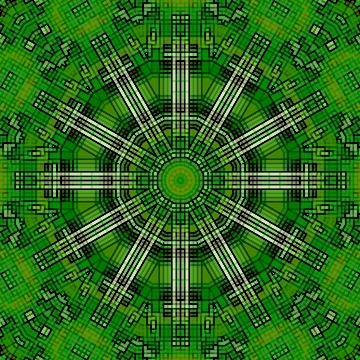 I wasn't intending to create something with swords (or crosses, depending on your POV), but this has more of a stained glass feel to it, which I always enjoy.
---
And this is actually a combination of the first and second images, which I believe creates more of a mandala effect somehow.
---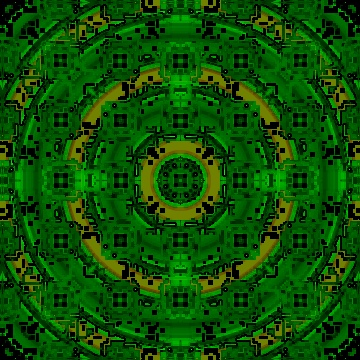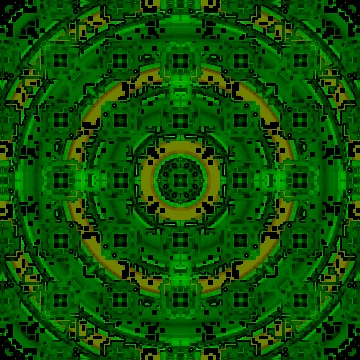 Somehow, using all three of the previous images, I managed to create a mandala-esque image that has, in my opinion, more of an Indian feel to it.
---
Anyway, I hope you enjoyed these for a few moments. I've been wanting to research a technique for transferring images like these onto glass, etched, filled, and back-lit, but that is beyond anything I have resources or skills for.