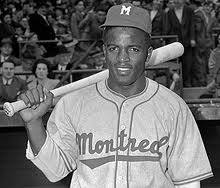 Since Pepe embarrassed the hell out of me the other day, I'm embarrassing him back!
Sometimes people wonder how I know so much about American sports. Well, I can't go into detail, but as part of my work, I have to be knowledgeable about American sports, even though we mostly deal more with "alternative" sports and adventuring. So, I have poured a lot of energy into learning a lot about sports, reading a lot of sports history books (I HIGHLY recommend "The Real All-Americans" and "Satchel." Right now I am reading a biography of Mickey Mantle.), and yes, I like showing off my knowledge because I can tell it surprises the heck out of people. I am still woefully ignorant of basketball and NASCAR. Great Lardini keeps trying to trip me up with baseball, but he can't do it … because if I don't have a response right at my fingertips, a baseball expert is a text, e-mail or yell away. 🙂
Anyway, it's spring training and the beginning of an interesting year in baseball with the Red Sox and Phillies signing big stars and I suppose I'll have to put with Lardini's teasing all summer, but then I have an ace in the hole, which is to ask him, "how many times have the Twins beaten the Yankees in the playoffs?" Anyway, when people think of a film that explore the heart and soul of America, one seems to come to mind for many people — Field of Dreams.
Field of Dreams was based on "Shoeless Joe," written by W.P. Kinsella. A Great American Novel, right? Nope. W.P. Kinsella was born and raised in northern Alberta and many of his novels are actually about the First Nations in Canada. He was born in a tiny town west of Edmonton, high up in the northern Prairie, received most of his schooling in Canada and wrote "Shoeless Joe" in Canada. He based it in Iowa partly because he came to know that area when he attended a writer's workshop at the university of Iowa.
This book was won the Canadian Book of the Year in 1982. I find it so interesting that so many people think of the book and film as quintessentially American, when they are actually Canadian in origin.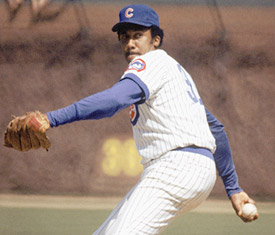 Baseball is huge in Canada, especially in Kinsella's Alberta. All those hockey players had to have something else to play in the summer and most of them played baseball. There were a variety of pro, semi-pro and barnstorming teams and leagues throughout most of Canada, especially from Ontario to Alberta. In 1913, there were 24 thriving minor league teams in Canada.
A friend of mine's mom played in these baseball leagues when she was young, playing other teams from little towns in Northern Saskatchewan with names like Frenchman's Butte and St. Walberg and Lloydminster and Turtleford in the late 1940s and early 1950s — And this was baseball, thrown overhand, not softball. She always kept a love for the game, though she stopped playing when she was 18. My friend's grandfather, who was mortally wounded in Belgium, barnstormed with semi-pro teams throughout Saskatchewan and Alberta, playing teams from Prince Albert, Moose Jaw, Red Deer, Rosetown, Grande Prairie, etc., in the 1930s.
Did you ever see the movie, "A League of their Own"? That movie was actually based on the character of Mary "Bonnie" Baker, who was an All-Star catcher in the All-American Girls Baseball League. Geena Davis' character was based on Baker. Bonnie Baker grew up in Regina, Saskatchewan and was a star baseball and softball player there. A total of 64 Canadian women played in the AAGBL in the 1940s.
You can just imagine the baseball fields tucked away in these giant wheat and canola farms where townspeople gathered for grudge matches against neighbouring towns after a hard, hot day in the fields. It was a big, big deal for those little towns, even more so during the Depression. That's where my friend's love for the big originates.
My friend grew up cheering for the Red Sox. He and his dad never got along, but they both cheered for the Red Sox, especially during the 1975 World Series when he was a little kid. You don't want to get him going about Carlton Fisk and the "home run!" The Red Sox were literally the only thing that connected them, and he lost his dad when he was 15, so that means a lot to him. The Red Sox were Canada's team long before the Expos and the Blue Jays, and to this day, a lot of Canadian old-timers still cheer for the Sox rather than the Blue Jays.
Montreal was famous for being the launching pad for Jackie Robinson's career in the Major Leagues. Jackie was a huge fan favourite in Montreal when he played there briefly before being called up by the Brooklyn Dodgers. When Jackie played for the Montreal Royals, the team's attendance soared to more than 1 million, a huge number for minor league baseball in the 1940s. And they mostly came to watch Jackie. He hit .349 for the Royals and was named the league's Most Valuable Player. The following year, he was called up to the Dodgers. (Interestingly, while Robinson's experience in Montreal was nothing but positive, other black American athletes reported facing a lot of racism in Canada in the 50s and 60s.)
A handful of Canadians made it to the Major Leagues, but the first real Canadian star was Fergie Jenkins, a Hall of Fame pitcher who won 284 games and won the Cy Young Award in 1971. Another Canadian star in the 1970s was All-Star Terry Puhl, who was from tiny Melfort, Sask. Canadian Kirk McCaskill won 17 games one year with the Angels in 1985.
The next big Canadian star was Larry Walker. He was the first Canadian to win the batting title (thrice) and he was named MVP in 1997, when he hit .366, hit 49 home runs and stole 33 bases. He will soon join Fergie Jenkins in the Hall of Fame as the second Canadian in the Hall. Another good Canadian player in the 1990s was Matt Stairs, who hit 265 home runs in the Major Leagues.
A veritable floodgate of Canadian stars entered the Major Leagues in the late 90s and early 2000s — Erik Bedard, Ryan Dempster, Jeff Francis, Corey Koskie, Rich Harden, Jason Bay (a Rookie of the Year), Russell Martin and Mark Teahen. Canadian Eric Gagne saved 55 games in 2003 and was the second Canadian to win the Cy Young Award (and was later found to be juicing, unfortunately, but who wasn't in 2003?). Justin Morneau won an MVP award with the Minnesota Twins in 2006. Joey Votto is won the MVP award in 2010 in the National League, hitting .324 with 37 home runs. That's a total of three Canadian MVPs , two Cy Youngs, three batting titles, and a Rookie of the Year since 1971.
So, there's probably at least one Canadian on your favourite team.
The high points for Canadian baseball were 1992 and 1993 when the Toronto Blue Jays won the World Series (with no Canadian players), and in 2006, when Canada actually beat a U.S. team featuring Alex Rodriguez, Chipper Jones and Derek Jeter in the World Baseball Classic. We watched that game, and it was bloody amazing. A HUGE event in Canada! The whole country went crazy over that game. This game is what set me to begin reconnecting to my Canadian sports heritage!
How did a Kiwi get introduced to baseball? I met a friend in America who invited me to one of his softball games. I suppose it was our first "date." I didn't know how you were supposed to dress at softball. Cricket in New Zealand can be a quasi-formal affair, depending where you attend. So, I dressed in a nice sundress and big hat and white flats. I brought a blanket and my malamute and sat on the grass far away from everyone because I didn't know anybody, and because I suddenly felt stupid and mortified because I was painfully overdressed. Everyone else there was in shorts and tank tops and t-shirts and I stuck out like a sore thumb. I wanted to climb down a gopher hole.
My friend played for a local resort's team, and all the resort employees came out to watch. They were a bunch of tatted up 18- and 19-year-olds who made minimum wage and lived in dorms, so apparently kicking the townies' butts was a big deal to them. I couldn't fathom the rules to this odd sport (there is fastpitch softball in New Zealand, but it's waaaaay down the totem pole in popularity). It was mystifying to me. There were no wickets! The point of the game seemed to be to bounce the ball over the fence into the woods behind the field.
The game dragged on until it was got dark, and my friend came up and hit the ball into the woods. Everyone whooped and hollered. I had no idea what was going on. All the tatted up kids from the resort piled on top of him when he came home and when he finally got up from out of the pile, he had a bloody nose. One of the stoned kids in his exuberance had scraped him right across the nose with a thumbnail. I found out afterward he had hit a grand slam in the bottom of the 10th. His team won by some ludicrous score of 28-26.
That was my first "date" with Pepe, whose grandfather barnstormed throughout Saskatchewan in the 1930s.
It was a very big deal to Pepe when his alma mater, a huge underdog, won the College World Series in 2008. He could barely watch that last game. He was a nervous wreck and normally, he just doesn't get that worked up about individual games.
Today, we go out and eat brunch for the annual Patriot's Day game and watch a handful of games every at the "Red Sox Restaurant" where they have a bigscreen TV and delicious fajitas and enchiladas and the manager is a Red Sox fanatic. We rarely really sit and watch just watch the game. Baseball to us isn't that kind of sport. It's like background music, something to be enjoyed in a more zen way. When something amazing happens, then you perk up. If we watch a game at home, it's usually when we're having a barbecue or something.
Today, we go to a handful of pro games in our town each year, in a gorgeous little stadium along a big river and big mountains behind it. It's a little too cold and buggy in April and May, so we wait until June. You can sit in the stands and have hot dogs, or you can sit in a grassy area behind centerfield and barbecue for free. It's a chance to gossip with friends and swat mosquitoes.
As far as Field of Dreams, I've never actually seen Pepe watch it. It was on cable one night and he left the room and pretended to do something in his office at the end. A few months later, it was on again, and he did the exact same thing, went outside or something near the end of the movie. It suddenly dawned on me. I realized he really couldn't watch the ending, when Ray plays catch with his long-lost dad.
That's what baseball means to some people.