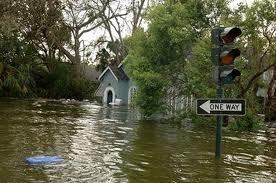 It was a balmy clear early summer day and the Johnston family were on the road trying to get to their vacation spot like thousands of others in California.  Two weeks at a beautiful resort on the ocean in Carmel, the yearly sojourn for the Johnston family.  But, for now, they were stuck on the SF Bay bridge with hundreds of others trying to get to the Pacific Coast Highway.
Mr. Johnston was the first to notice, a vibration under the car.  As he looked around, he realized he was about to experience every Bay Area resident's worst nightmare, caught on the SF Bay Bridge in an earthquake.  The rumbling got louder and louder as the support structures of the bridge began to show the strain.  This was it, the Big Kahuna, The Whopper, an earthquake that would eventually be registered as an 8.5 magnitude on the richter scale on the San Andreas faultline.  The rumbling did not last longer than one and a half minutes but the devastation was almost incomprehensible.  Reports began pouring in from all over the region, homes destroyed, over passes down, freeway sections gone, sinkholes, and breeches on the Sacramento delta levees.  As the day went on there were rescue efforts everywhere as the residents tried to figure out what would happen next.  Of course, Californians are resilient people, rebuilding would take place and life would return back to normal, except for one little problem.  Those breeches in the levees?  They caused severe flooding but in time that could be fixed, what was awaiting California and the country as a result of those breeches would take years to repair because it was out of man's hands.  The breeches in those levees had allowed water from the San Francisco Bay to flood the Delta.  The water resource for the entire state had been contaminated with salt water.  And THAT could have been prevented.
Infrastructure repair and rebuilding, the last thing the US wants to spend money on when it should be right up there with military spending.  Because the US and California put off doing today what can be done tomorrow, 45% of the nations' fruits and vegetable is now gone and most of California's water supply – contaminated.  Oh, the levees would be rebuilt but it would take years for the water supply to cleanse itself of the salt contanimation.  All because this country repaired, not replaced, levees that were over 100 years old, levees that were built in the beginning of the 20th century.  You see the Sacramento Delta system of waterways supply the majority of California's water supply.  There are dams and resevoirs around the state but the resevoirs are for drinking water and in a perfect world should only be used as a backup to the main water supply.  And in an earthquake of that magnitude how many dams might rupture?
Everyone knows how much the US spends on defense and it is obscene compared to the amount we spend on our own infrastructure.  Katrina was a warning to the US, look at your infrastructure, where might there be other areas that could produce similar destruction?  How soon can the US start these projects?  But another disaster of similar or greater magnitudes are waiting to happen all over this county.  It is impossible to quantify the amount of lives and money that would be saved because natural disasters are not predictible, however the longevity of a structure is cerainly predictible, costs and inspections during the building phase are certainly within man's ability to handle, as are inspection processes during the life of a structure.  The problem is that there is no will to fund those projects beyond the bare minimum because our leaders have become so focused on what happens abroad that they have taken their eyes off the ball and what can happen here.  It is a "deal with the fallout" mentality rather than a proactive mentality.  A disaster like the one above could end up costing this state and the country well over 400 billion a year until the water levels and quality is restored giving a stark meaning to the term who can put a dollar figure on good clean drinking water?
In the 50's President Eisenhower funded the National System of Interstate and Defense Highways, commonly called the Interstate Highway System or Interstate Freeway System, and colloquially abbreviated "the Interstate". This freeway system serves nearly all major U.S. cities, with many Interstates passing through downtown areas. The distribution of virtually all goods and services involves Interstate Highways at some point.  At the time this system was being built, it was considered to be the greatest undertaking of any country in the world to connect it's citizens.  You would think with the amount of time and money this country spent to build the system, they would take care to insure it remained a wonder to behold.  But politicians, presidents, governors and voters soon have other things to worry about and infrastructure is certainly not glamorous.  It's benefits are not always visible, except in the abstract because when you sit down and really think about the value of our infrastructure you realize this country could not operate without it.
We have dams, sewer systems, bridges, roads, levees, man-made waterways, rails, electrical grids all rapidly aging.  And as our highway system was given a "defense" purpose, all of our infrastructure contributes to the defense and security of this country.  We spend billions fighting the terrorists "over there" when we could use that money to build up our infrastructure and in the process strengthen our defenses against a terrorist attack.  If there were a biological attack, say letting loose a biological strain of the bubonic and pneumonic plague, our current healthcare system is not prepared to manage the outcome.  In the US the following are statisitics for our ability to respond timely to a biological attack:
1/2 of States do not have national standards to track disease outbreak info

Only 7 states and 2 cities are adequately prepared to administer and distribute vaccines or anti-dotes

1/3 of states and DC  are not prepared for surge of patients by using non health facilities

Hospitals in only 2 states have sufficient plans to encourage healthcare workers to work during a crisis

Hospitals in nearly 1/3 of states lack sufficient capability to consistantly consult with Infectious Control experts about possible or suspicious disease outbreaks

Hospitals in nearly 1/3 of states have not planned for distribution of vaccines or anti-viral medication to hospital workers

Hospitals in more than 40% of states do not have sufficient backup supplies of medical equipment to meet surge capacity needs during a pandemic flu or other serious outbreaks

For profit hospitals are run as "just in time" operations, meaning they have supplies for maybe a week at normal capacity
And this is just one section of an emergency responder scenario we would face in the event of an attack.  There are many more examples of how the United States is falling short in maintaining our infrastructure, bridges in Minnesota, levees in Louisiana, dams in Iowa, sewer systems in upstate New York.  We saw the horror of the levees in Louisiana in 2005 and still we bury our heads in the sand regarding our failing infrastructure.  The bridge in Minnesota that failed did so despite a 1990 report by the United States government that gave the bridge a rating of "structurally deficient" yet MN DOT and the US Government continued to allow citizens to cross that bridge.
Yet still we fight the terrorists over there knowing very well that they have no alternative to our military power.  Taking the battle to them is not achieving the intended results, it only breeds more terrorists.  Our chances of eradicating terrorism in the world are about as good eradicating the seasonal flu.  And because we are so busy trying to run down terrorists, we spend no time reinforcing our infrastructure in order to mount a successful response to an attack here on American soil.  New Orleans was no mistake, it was a direct result of our inability to respond to a crisis.  On 9/11 so many were killed that we did not have a true test of our hospital systems but a pneumonic and bubonic plague simulation was done in New Jersey in April 2005 and the state failed miserably.
In the end, building a resilient society is not about caving into our fears.  Instead is is about inventorying what is truly precious and ensuring its durability so that we can remain true to our ideals no matter what tempest the future may bring.  We are worth it, I hope our government figures this out before it is truly too late.