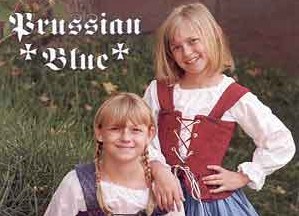 Remember the hate groups?
A terrifying incident in Spokane didn't get nearly as much national attention as I thought it should. I keep thinking, "Holy Christ, this could've been terrible," but it's been somewhat flying under the radar because of the Giffords shooting.
Someone planted a suspicious package (actually a backpack) along the route of a Martin Luther King Jr. parade, and sure enough, when people checked out the package, it contained an explosive. Officials said it contained a "deadly" amount of explosives.
The investigation is ongoing, but obviously, a couple of red flags immediately go up — Spokane, in the inland Pacific Northwest, has long been a hotbed of activity for Aryan Nations and other hate groups, and secondly … a Martin Luther King Jr. parade was targeted. It looks like it was the work of some hate group. Who knows? Human Rights Activists are paying attention, however.
The hate groups are still around, and people who track these groups are worrying that they are rebuilding their ranks.
Back in the 1980s and 1990s, the poor city of Coeur d'Alene, Idaho, was besmirched by the arrival of Richard Butler, an old fart white supremacist, who bought several hundred acres and built his "white haven" in the woods north of town near Hayden Lake. Butler attracted hundreds of white supremacists to his compound, building them barracks, a kitchen, etc. At one point, he had attracted as many as 2,000 people to his compound.
They held marches and rallies in Coeur d'Alene, then people in Northern Idaho, not necessarily the most liberal-minded area in the U.S. (which is part of the reason why the supremacists even showed up), got fed up and started fighting back — to a large degree because they figured out the supremacists were a stain on their fine community. These white supremacists bombed a newspaper office Spokane and got involved in an armed robbery in Spokane.
The big break came about 10 years ago when some skinheads in Butler's compound beat up an Indian family whose vehicle had broken down near the property. The Southern Law Poverty Center took the case when the Indian family sued for damages. They knew what they were doing. They won a multi-million dollar settlement against Butler. Butler was forced to forfeit his property to pay the settlement. The compound was shut down and many of his supremacist "children" scattered. Supposedly, a lot of them moved back to the South which is where some of them had come.
I was actually driving through Coeur d'Alene the day Richard Butler died. The DJs on a local radio station were just savaging him and what he had done to the reputation of their community. I came to realize that, yeah, it was a very Republican city, a very white city, but not as bad as people around the country might believe.
Unfortunately, even after Butler died, many of his minions hung around the inland Pacific Northwest. In 2009, the director of the Northern Idaho Human Rights Education Institute was forced to move from Coeur d'Alene about 35 miles west to Spokane because white supremacists kept hassling her. Then in Spokane, she found a noose on her lawn.
Now, the bomb incident in Spokane.
Not far from Spokane and Coeur d'Alene is a city in Montana, Kalispell, which has also attracted a number of these folks. A woman from California started up a singing group called "Prussian Blue," her teenage daughters, who sang songs about white power. They cut several albums, probably sold thousands of them, but pretty much went defunct about five years ago. The rumour is the poor girls never wanted to be a part of it, and when they got old enough, finally told their mom, "no more."
Anyway, this woman is quietly attempting to start a white enclave in northwestern Montana; she certainly has been advertising the area as a haven for whites. She began hosting movie nights in Kalispell in which they would show "documentaries" about how the Holocaust was a hoax. Local activists responded by hosting movie nights of their own, which attracted hundreds of people, showing films such as "Schindler's List" and "To Kill a Mockingbird." The Prussian Blue woman never attracted more than 15-20 people to her events.
So what does this all mean? Is it a huge problem? No one knows. It isn't hundreds of these scary losers like in the 1980s. But, they're still lurking in the area, and they still have the idea in their head that the inland Pacific Northwest is their "refuge." I've always found that strange. Yes, there are very few blacks or Hispanics in the Inland Northwest, but there are a LOT of Indians, who don't really appreciate them very much.
The big concern of course is that these groups may become resurgent. There's been lots of talk out there, especially in Montana, that "Obama wants to take your guns." There's a movement afoot in Montana to make local sheriffs the ultimate "law of the land" superior even to the President of the United States. We campaigned against one of those types locally.
Now throw in all the insane Tea Party rhetoric, the anti-immigration fury (Apparently, one of these groups' big agendas is that there are too many Asians in British Columbia now — B.C. has seen a huge influx of Asian immigrants the past 10 years — and they're concerned all these Asians will sneak across the Canada-U.S. border into America.)
Now, throw a black man into the White House in that mix. A black man with an African-sounding name.
Now you see why people are concerned. They're out there. How many? Who knows? Are they worth worrying about? Who knows? But, they are definitely worth keeping an eye on. It would be easy to simply ignore them.
Except for that backpack left alongside a Martin Luther King Jr. parade. You can't very well ignore that.