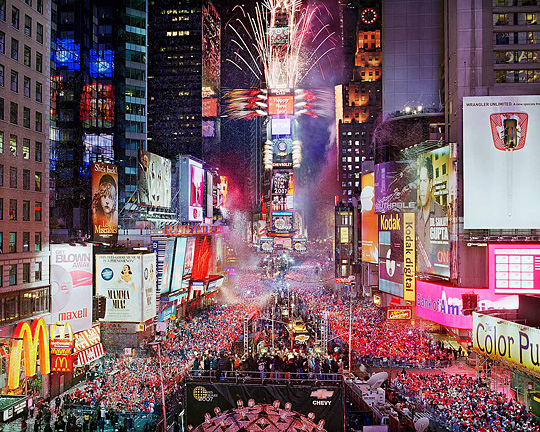 As we near the New Year, it's an apt time to take stock in our nation. Unfortunately, the Chinese have cornered the market on that. So, let's instead consider all that we've learned this year, how much we're grateful for and how the coming year may unfold…or unhinge.
THREE THINGS I LEARNED IN 2010:
1. American voters use voting the same way children use tantrums, to emotionally express how upset they are without regard to how foolish doing so makes them look.
2. Republicans are now Nihlists. They also make great paperweights in The Senate.
3. In case of a flood, Sarah Palin can be cut longways to create two canoes as she is already hollowed out.
THREE THINGS IN 2010 THAT I'M GRATEFUL FOR:
1. The fantastic people here at The Planet.
2. All of Pres. Obama's accomplishments including HCR, Financial Reforms and DADT repeal.
3. How having two hands means you can eat two Double Downs at the same time (Quadruple Down-Downs?).
THREE THINGS I'M LOOKING FORWARD TO IN 2011:
1. The Repubs becoming drunk with power in the House and self-destructing in the eyes of the majority of Americans.
2. The economy and job picture improving, along with Obama's polling and prospects in 2012.
3. Jet cars, transporters and world peace. Okay…I'll settle for an iPad 2.
Happy New Year to all of you from PlanetPOV!