Crowning the top of Embassy Row and nestled by the National Cathedral is Saint Sophia Greek Orthodox Cathedral, which, if it were anywhere else, might itself be the big attraction.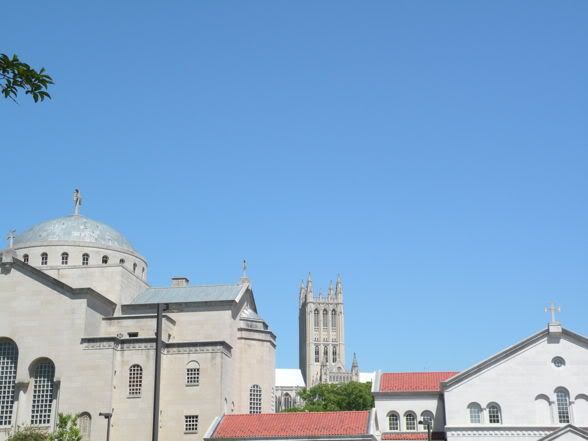 But, alas, it's not, and soon you're on the grounds of the National Cathedral, the sixth largest cathedral in the world.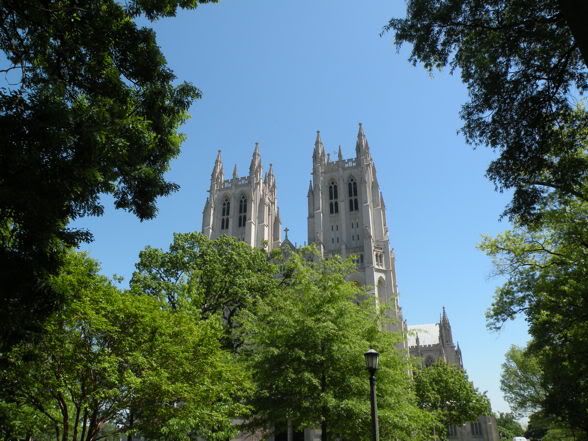 Completed September 29, 1990 after the cornerstone was first set  on September 29, 1907, it fulfilled not only Pierre L'Enfant's original plans, but the spirit of Benjamin Franklin's words as well,
And it being found inconvenient to assemble in the open air, subject to its inclemencies, the building of a house to meet in was no sooner propos'd, and persons appointed to receive contributions, but sufficient sums were soon receiv'd to procure the ground and erect the building, which was one hundred feet long and seventy broad, about the size of Westminster Hall; and the work was carried on with such spirit as to be finished in a much shorter time than could have been expected. Both house and ground were vested in trustees, expressly for the use of any preacher of any religious persuasion who might desire to say something to the people at Philadelphia; the design in building not being to accommodate any particular sect, but the inhabitants in general; so that even if the Mufti of Constantinople were to send a missionary to preach Mohammedanism to us, he would find a pulpit at his service.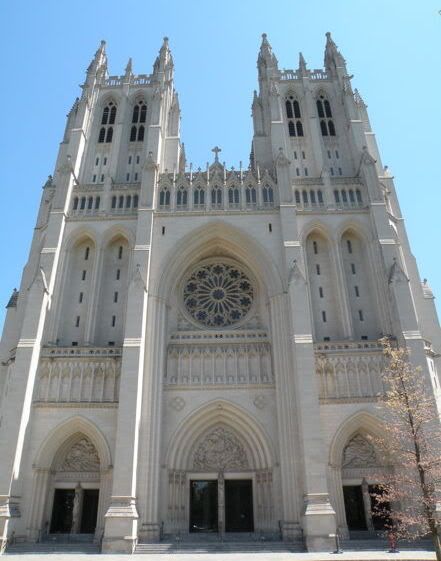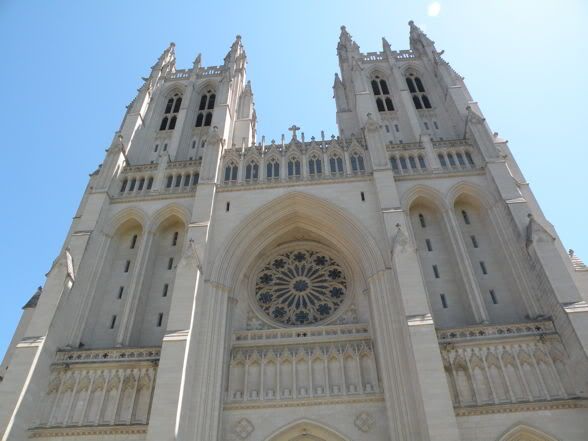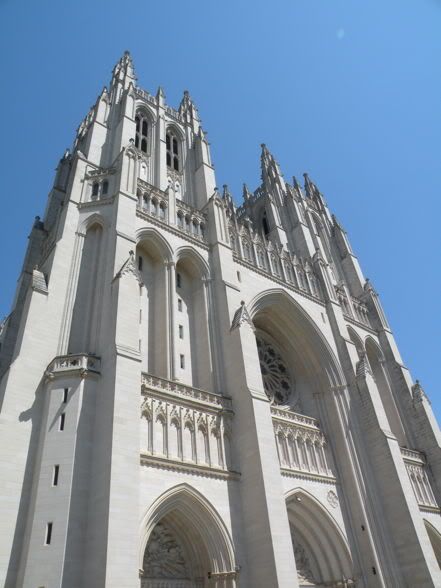 Down the stairs to the bathrooms were ornamented stone from the Appian Way and stone from Mount Sinai in the marble wall, but right before the bathrooms themselves was this cryptic message.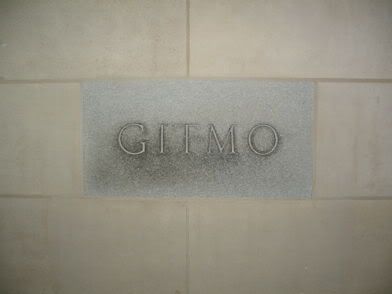 The lighting was horrible inside for camera work, so do cut me some slack.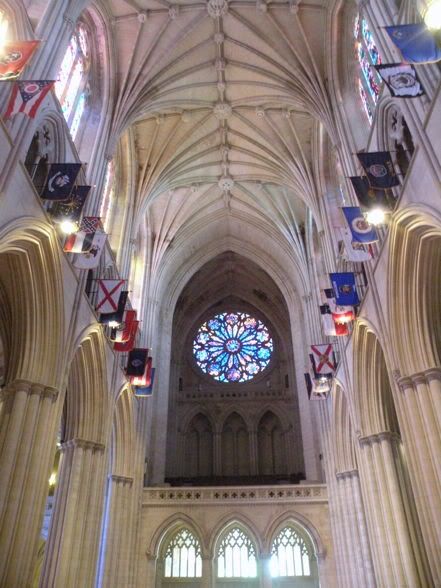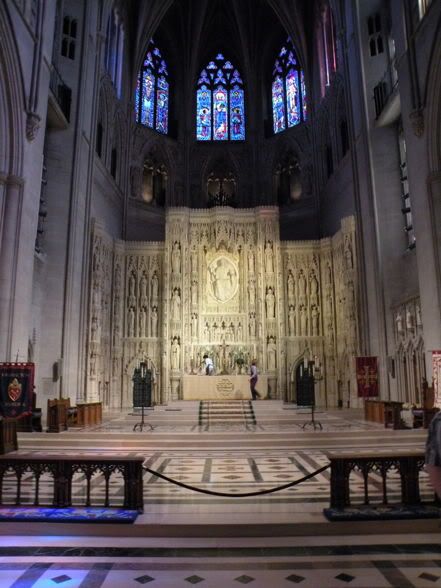 She was Italian, and growing up Protestant, this sort of thing just ain't natural to me. It made for a pretty picture though! (lighting notwithstanding.)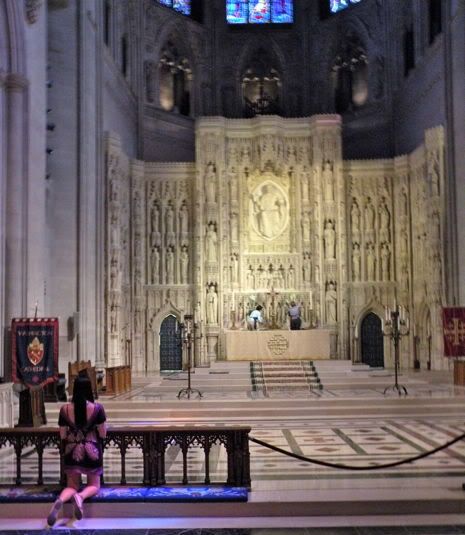 At first I wish people hadn't been there, but then again, it really helps with getting an idea of proportion.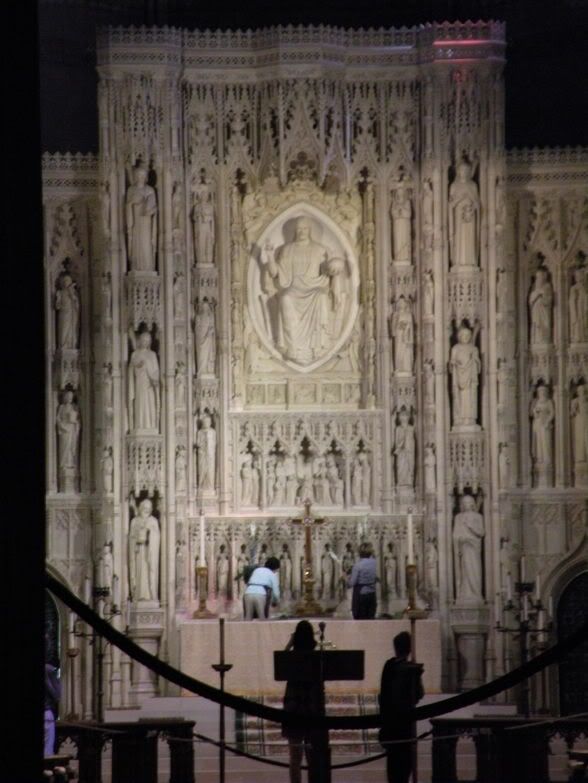 President Woodrow Wilson's tomb.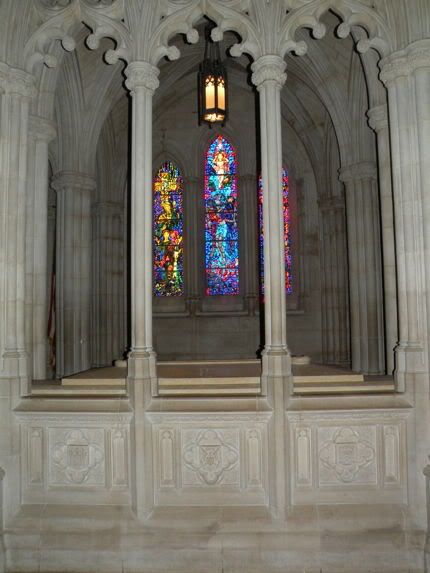 One of the many really cool stained glass window motifs. But, the only one I got a decent shot of.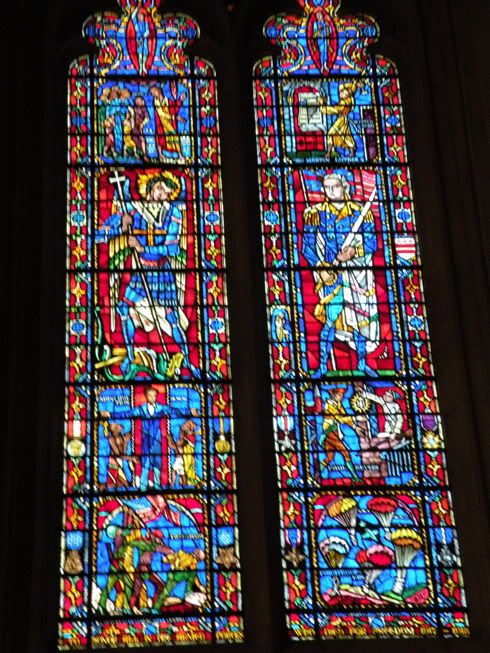 The Canterbury Pulpit. Dr. Martin Luther King, Jr. delivered the last Sunday sermon of his life from this. Since, it (or its smaller neighbor to the left) has also been used by the 14th Dalai Lama Tenzin Gyatso, Archbishop Desmond Tutu, Iranian President Mohammad Khatami, and many others.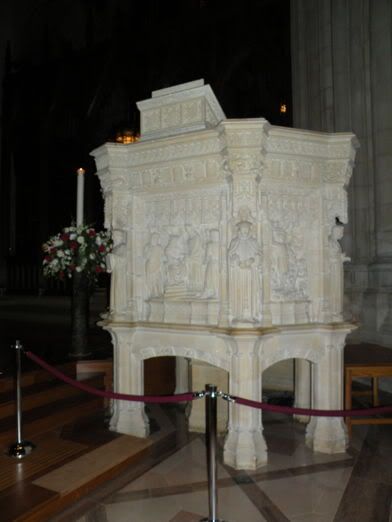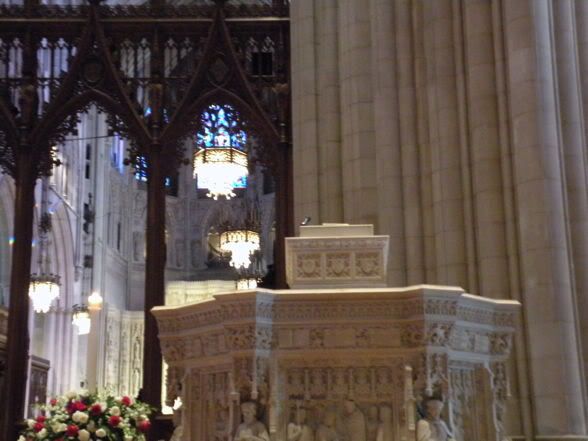 Natural light! God be praised!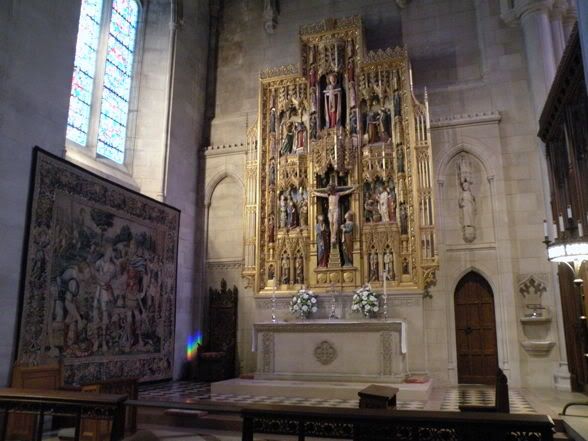 It is, by the way, officially Episcopalian.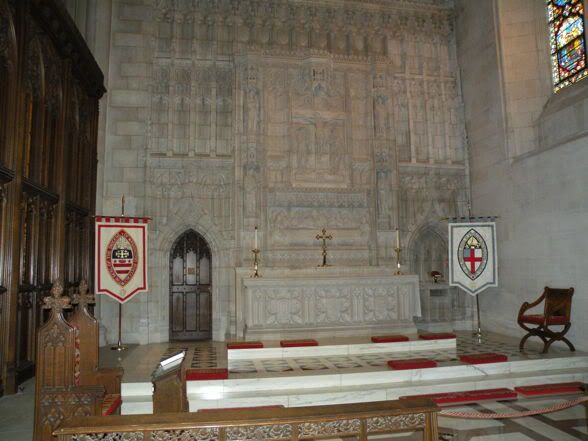 The Choir.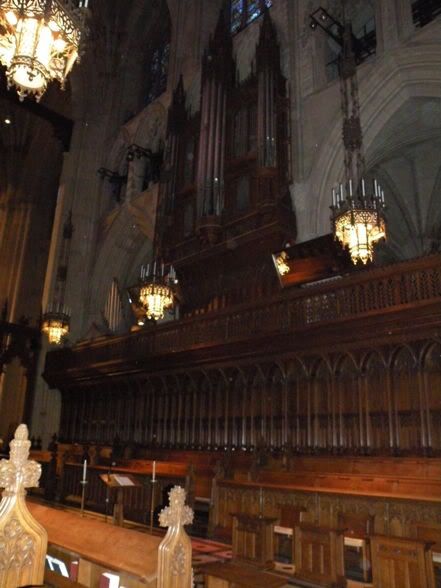 A service area in the crypt. Many congregations have used this space temporarily, even a Jewish one.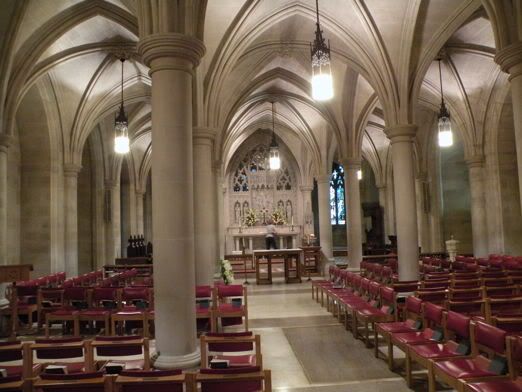 A scene depicting Jesus' burial, also in the crypt.
Back outside.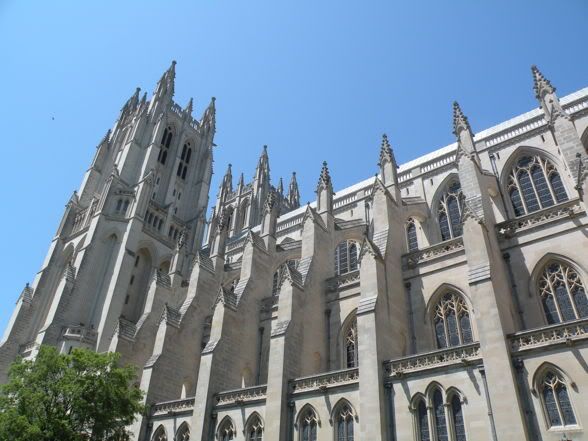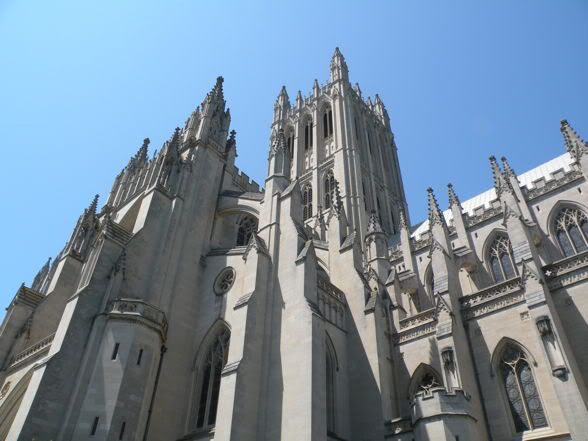 Yay, flying buttresses! I wrote a limerick in 9th grade about flying buttresses. All I remember is that it ended with a woman getting her dress stained maroon. This would have fit my scene perfectly (minus the rhyming 'full moon'). My more pretentious poetry I later became embarrassed by, but I wish I could find that one again. Oh well, I digress. Also, some engraved lettering I can't make the words out of. And, did you know there's also a Darth Vader grotesque?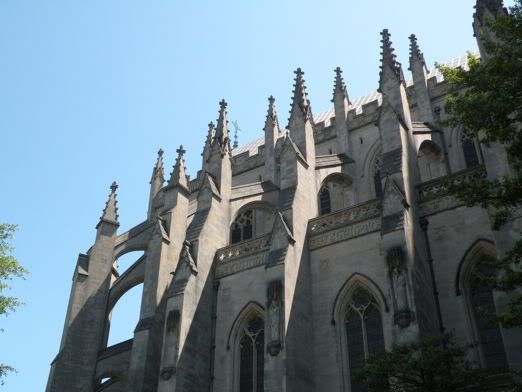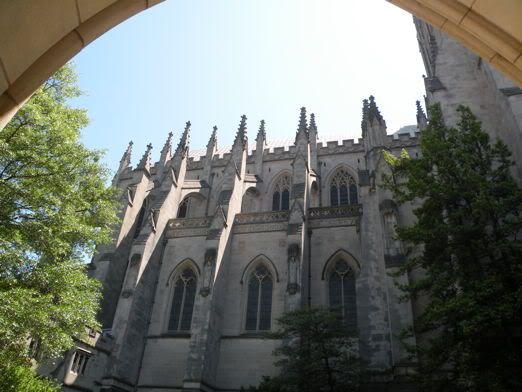 There were several of these column capitals. They tried to represent all the different American Indian groups.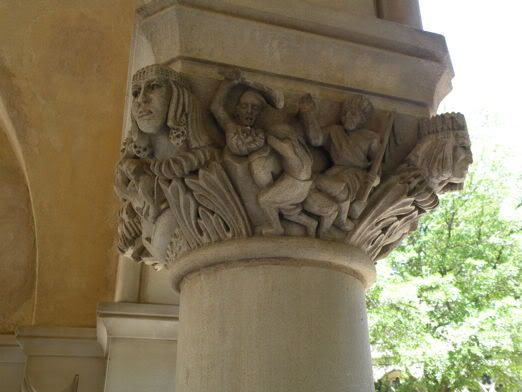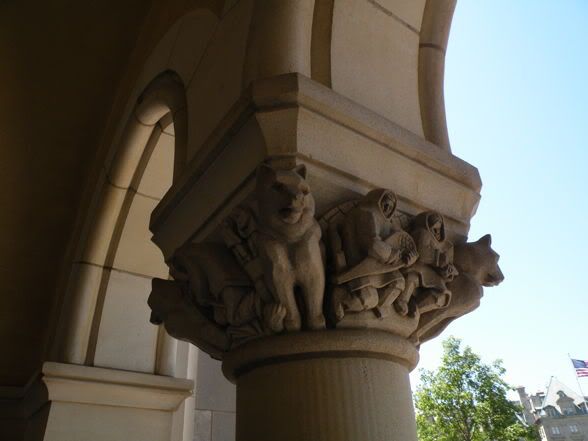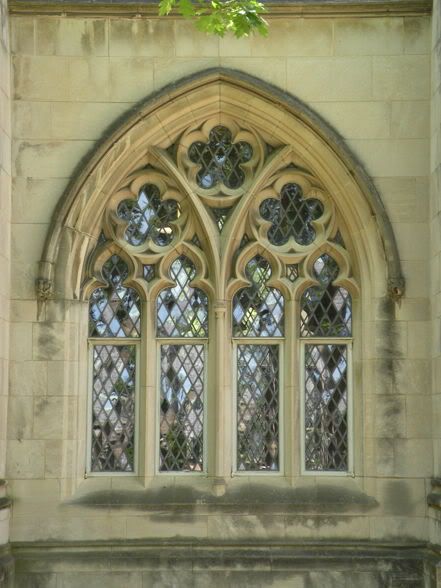 Up in the Pilgrim Observatory Gallery.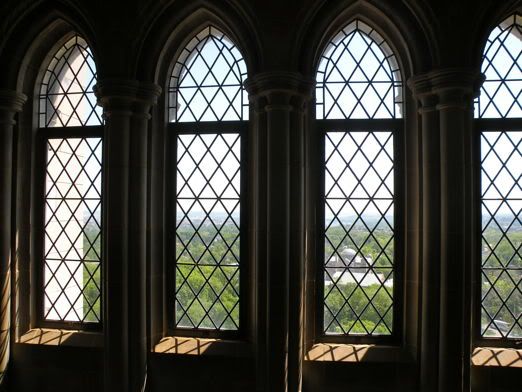 You can see the faintly Capitol, Washington Monument and Jefferson Memorial in the background.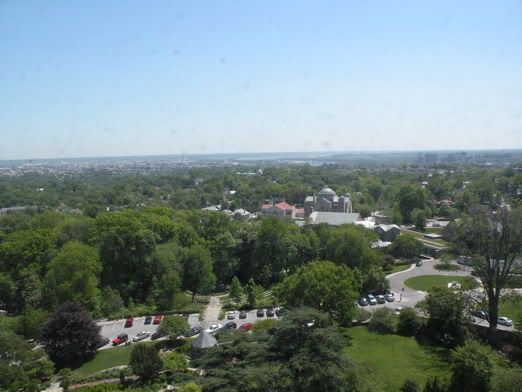 Now you see one tower.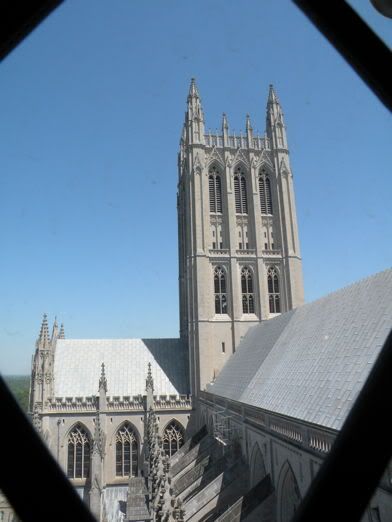 Now you see the other.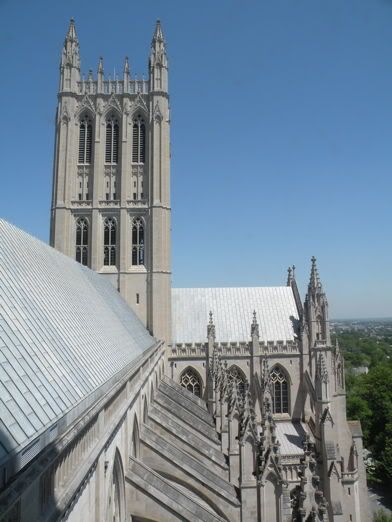 Where were those stairs to back down again? (Kidding, there's totally an elevator.)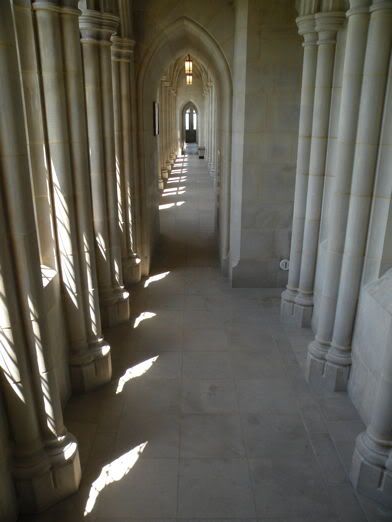 Sucks so much I missed this by a couple days.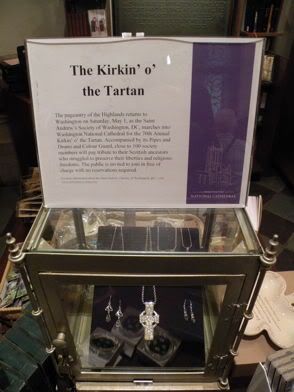 But, there's always the YouTube.
And, time to go.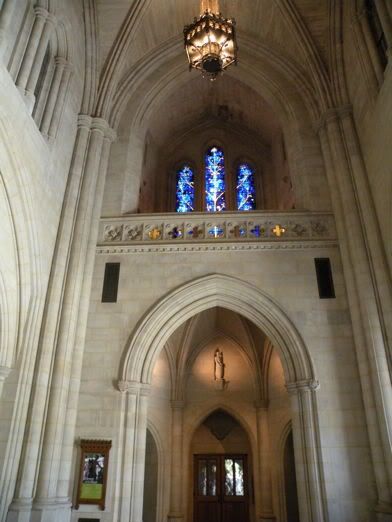 But first, a piece of interest. This was upstairs in the little museum there. It's from a synagogue formerly at Kaifeng in China, and took me back to the book Religions of the Silk Road, by Richard C. Foltz. It's actually not quite as improbable as you might think, but still a remarkable artifact.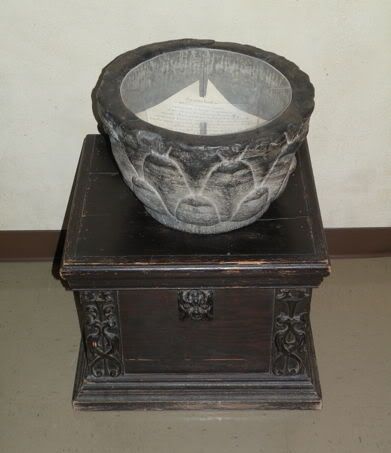 Walking back towards Georgetown was also this neat Reform synagogue, Temple Micah.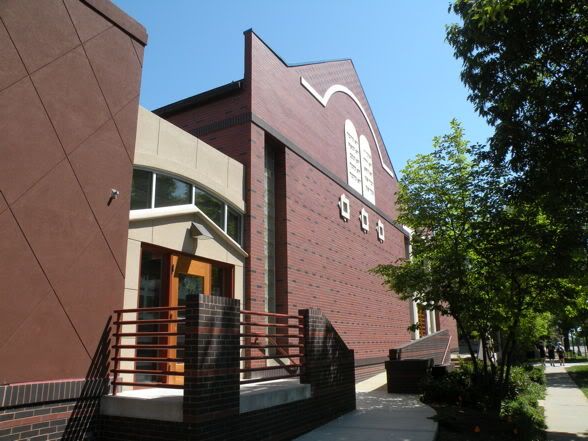 While we're on the topic of houses of worship, near the White House is St. John's Episcopal Church, the "Church of the Presidents".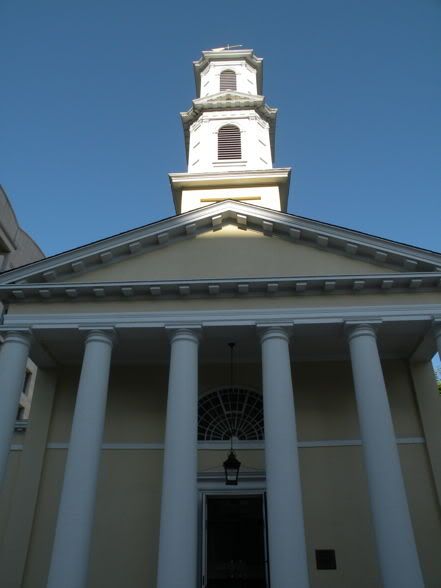 But before I finish this installment it's back momentarily to the crypt of the National Cathedral for a message suitable to the Holiday spirit (and year round).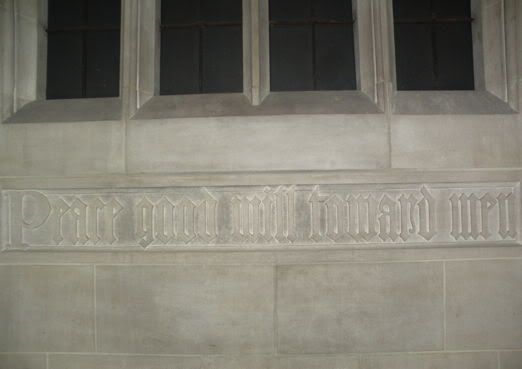 Thanks again for joining me in another photographic journey!