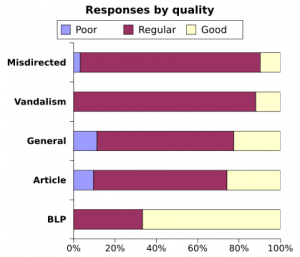 With over 13,200 comments on O/T, we have to do a little house cleaning and begin a new and improved O/T Post.  The sever, right now, has to retrieve all of them, each and  every time.  Every 13,000!  Whew!!
However, this time there will be rules!!  Read carefully!!
YOU MAY ONLY POST COMMENTS HERE IF:
THEY ARE OFF TOPIC, TO POST LINKS TO ARTICLES, TO COMMENT, TO SAY HELLO, TO HAVE A DIALOG, TO POST A VIDEO, TO PLAY, TO ASK QUESTIONS, TO HAVE OPINIONS, TO DISCUSS, TO POST KITTIES/PUPPIES/CARTOONS, TO TELL JOKES AND STORIES,
AND A BUNCH OF OTHER STUFF I CAN'T THINK OF RIGHT NOW.
BUT ABSOLUTELY, NO SPITTING, EYE GOUGING OR HITTING ABOVE OR BELOW THE BELT!!

You know the rules, now follow them!  Please?
Are you more knowledgeable than the average citizen? The average score for all 2,508 Americans taking the following test was 49%; college educators scored 55%. Can you do better? Questions were drawn from past ISI surveys, as well as other nationally recognized exams.

The following questions were taken from the 2008 Civic Literacy exam.

Take the Intercollegiate Studies Institute (ISI) Civics Quiz