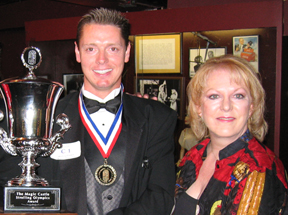 I was going though some of the posts on the Planet today and looking at the "meta tags" and "excerpts" "categories, and "hyperlinks" which all generate traffic to your posts and to the site.  These little buggers are what will make you rich and famous as a blogger. Well maybe not the rich part, but it will help it getting read by the masses.
TAGS: Adding tags and links is easy using your dashboard.  If one scrolls down you will see a box titled "Post Tags" and a list of tags one may apply to your post.  You can click "apply all" or choose which ones to apply. Don't be shy, they won't be seen by anybody, but a computer run by a search engine.  This helps getting your post being picked up by a search engine.  Please make use of this.
LINKS: Under your post posts you will see a number of suggested links in a box marked in small letters "path" and in larger letters "In Text Links."  Mouse over a suggested link and a drop down box will appear. Click one of the drop-down and that will "hyper link" that reference in your text. Use as many as you like.
Again, this is another use that generates traffic to your post and puts you on the path of rich and famous.  Please use this, it won't hurt and it may just help your readers.
EXCERPTS: The way the WP excerpts works now is it uses the first 55 words of your posts as a summary of what you have written.  Are the first 55 words a good summery of what you have written?  Probably not.
Please type in a short (1-4 sentences, summary) of your post.  This is important. This is what is often used by a search engine to describe your post.  Make a tease of the article or a summery, be proud, show off your work!  (NOTE OF CAUTION: Please remember that what you type here reflects on you and PlanetPOV.  DO NOT violate the Terms of Use!)
This will most assuredly make you rich and famous and find yourself blogging for the corporate giants and we will miss you. Remember us, please.
CATEGORIES : Many of us use this function, which you will find on the right side of your Dashboard.  Again this shows up as a "meta-tag" and the search engines gobble this up when they are "crawling" the site.  Do not be shy, again, about checking the boxes that apply to your post. If they apply to your post, click it, please.
Need help? Do not hesitate.  Comment or use the Help Desk.