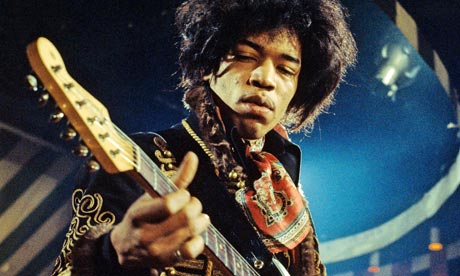 Tomorrow is the 40th anniversary of Jimi Hendrix's death so today's music thread is a tribute to this phenomenal, innovative and influential artist (thanks Bito for the suggestion on today's thread!).
Songs by Jimi, covers by other artists of songs he made famous, artists he inspired and music from his Woodstock compadres and others front that magical, psychedelic time in the 70's are all welcome as a tribute to this one-of-a-kind guitar magician.
All Along the Watchtower

Purple Haze

Hey Joe

The Wind Cries Mary

Somebody to Love & White Rabbit – Jefferson Airplane

Suite Judy Blue Eyes – Crosby, Stills, Nash and Young

Piece of My Heart – Janis Joplin

Miss the ya Jimi!