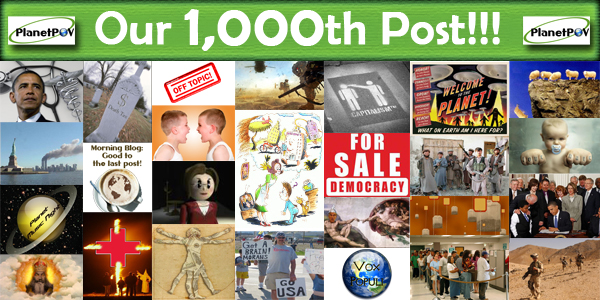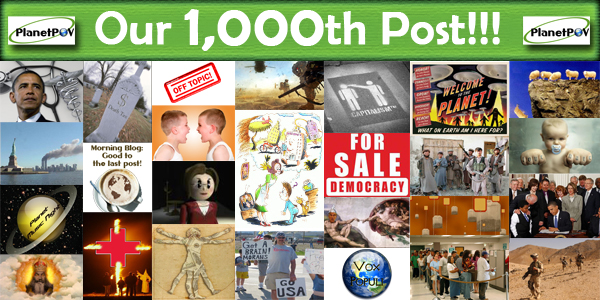 It has been one year since PlanetPOV started its orbit around the internet. In that brief amount of time, there have already been so many memorable, creative, fun and meaningful posts and comments here, any site would be proud. So many thought provoking and enlightening thoughts and conversations, a real embarrassment of riches.
Speaking for The Founders, I can honestly say that what has grown here has far exceeded our most optimistic expectations and we want to express our thanks, sincere appreciation and gratitude to all of you who have made this the remarkable Planet that it is!
The Planet is all about and a reflection of the community here, whether you post or just read, your support of The Planet has helped create and sustain this site. And because of that, our growth has been constant. Once again, last month  marked our highest month of traffic to date!
So…which member was it that posted our 1,000th article at the site? It was…
…Questinia! Her moving and affecting piece, Wish You Were Here…Again was our 1,000th post! Usually I make a joke about the prize that the member who posts a milestone post or comment will receive but on this occasion, The Planet will be commemorating our one year anniversary and this milestone by really awarding Questinia with a PlanetPOV t-shirt and mouse pad from our Zazzle Store.
Congratulations Questinia and congratulations to all of our members for making this a spectacular first year for The Planet!