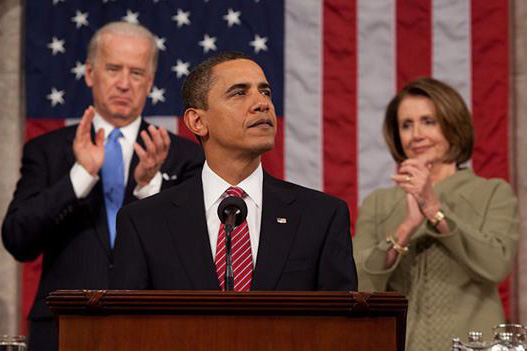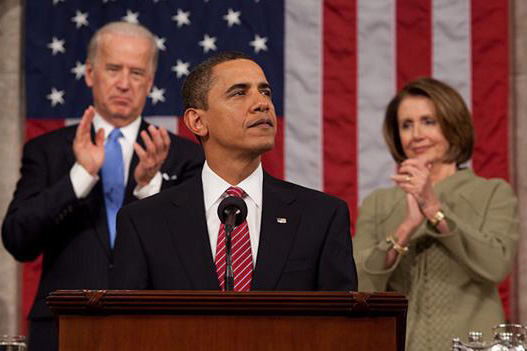 During last Friday's Vox Populi, we were discussing how the GOP/Tea Party, assisted hugely by Fox, the MSM and corporations, has foisted this fraudulent series of racist and hateful "issues" on the nation and into our politics.
Pres. Obama, being a thoughtful man of reason, responds earnestly to accusations about mosques near Ground Zero, his being a secret Muslim, etc.
We arrived at a consensus that instead of this accomplishing anything, Obama's responses merely validate and empower the GOP hate machine which is continuing to whip up more and more irrational fear and hatred against non-whites, non-Christians and any other group that can be portrayed as the evil "other".
A legitimate concern is that such rabid, omnipresent and publicly sanctioned hate mongering is deteriorating social discourse and behavior as well as our democracy…not to mention increasing the likelihood of more terrible, hate-inspired incidents.
What Pres. Obama needs to do, in our opinion, is to bust this fraud wide open and expose the cynical greed for power behind it. Instead of playing defense in this rigged game, Obama needs to kick the board over.
We would like to see Pres. Obama make a speech from the White House to the American People, laying bare the racism and xenophobia being used to manipulate people to empower the GOP and corporate America. He needs to explain to the nation that the GOP's blocking of everything that would help America recover from the GOP/Corporate-caused economic crash, purely for their political gain, is unAmerican.
By doing so, he could short circuit this dangerous scheme and turn the focus to where it belongs, on those who would betray the people for their own pursuit of power. Instead of standing by while the GOP propaganda machine continues spewing lies and hatreds that Obama needs to keep addressing, it's time to put the GOP back on their heels and on the defensive for their ruthless and disgusting behavior.
And a bold, confrontational speech by Pres. Obama declaring that this campaign, by the GOP and the Corporations behind them, is about placing the greed for power above what's best for the citizens of our nation would change the conversation profoundly from the manufactured accusations and divisive distractions from reality to the true reality we're actually living in.
Such a speech could rally the nation.This country desperately needs to reverse the polarization and come together to confront and overcome the immense challenges facing us, not allow the GOP and Fox to increase the ongoing deterioration of this Union and its future because it's to their own financial and political benefit.
So we came up with the idea of setting up a collaboration for folks here to offer their thoughts and suggestions on what Pres. Obama could say in such a speech and also what we should say to him in a cover letter to convince him to take such action.
Once we've had folks weigh in on this, we'll draft a speech and a cover letter based on the comments below and post them so people can add their names (confidentially) as signatories to endorse them (and get the word out to try to gather as many people as we can to add their names). Then we will send the letter and speech to Pres. Obama for his consideration.
So please feel free to dive right in with any suggestions, please share your thoughts on what Pres. Obama should say in an address to the nation to defuse this mercenary campaign that seeks to further tear apart our nation and instead inspire people to come together for the common good.