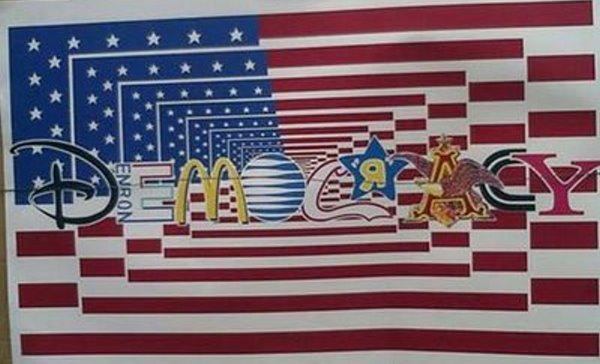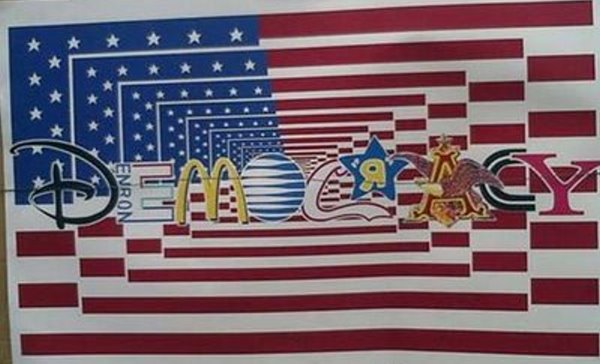 Pres. Obama and  Congress have now turned to focus on passing financial reforms that are long overdue. Fox News and the Republicans tried trotting out the same Goebbels/Rove playbook on this one but it's really hard to convince people that corporations are the victim when they are being fired and foreclosed on by them and have had their pensions and/or nest eggs stolen by them through fraud.
So, faced with a majority of Americans supporting Obama and the Dems on this, after attacking the Dems of being enemies of democracy by passing HCR despite the poll numbers against it, the Repubs naturally first chose to bathe in hypocrisy like an elephant taking a mud bath and kept right on espousing their latest Luntz talking point (see: "lie").
However, once they let the poll numbers settle in on them, they must've realized that being so open about defending corporations' right to dominate and destroy our economy and democracy, might not be the ideal campaign platform to attract a majority of Americans.
So, even if their intent is to slyly sabotage financial reform from the inside by pretending they want to work with Dems on it, the Republicans also claim they want financial reform.
What is deafening though is the silence from the Teabaggers. Funny, ain't it that their defense of their apparent racism and hatred towards Pres. Obama has been that they are only concerned about financial issues and oppose him so angrily for that reason?
Uh-huh.
Anyone hear about any Teabaggers marching for, let alone supporting Obama on financial reforms? Wonder why that is? It just seems so black and white.
Though AZ's descent into 1900's racist laws (now we know that "We want our country back!" literally means that) has reignited immigration reform, there does seem to be a coalescing of people, parties and organizations around reigning in corporations.
The oligarchy that has replaced our democracy in this nation was dealt a setback with the election of Obama and the consensus in this nation after the economic crash against their inalienable right to dominate our democracy, economy and society.
However, in light of the SCOTUS ruling allowing them to drown out the voices and interests of The People with unlimited tsunamis of money and as we saw in HCR and are seeing in financial reform, their ownership of one political party and many in the other party, a time of reckoning needs to come.
This is a civil rights issue, a constitutional crisis, an issue of economic justice and viability for this nation, an issue of the salvation or demise of American democracy and even the right to the pursuit of happiness.
Corporations are not democratic, they do not operate as democracies, they do not respect democracy nor do they have any financial interest in sustaining a democracy. They happily deal with and in some cases prefer to set up operations in countries with the most oppressive societies and tyrannical leadership.
Corporations may have succeeded in defining themselves legally as "people" but since they currently have only one legal responsibility as a "person" that negates all others, to generate profits to their shareholders, they are de facto sociopaths.
And yet, these sociopaths have the greatest power (even more in light of the SCOTUS ruling) in our democracy. So what would be the logical direction in which corporations would want to steer this nation?
Perhaps towards a society where they control the government and the people don't, wages and the standard of living are low so their expenses for labor are low, government services and entitlements for citizens are reduced or eliminated so there is more money to be drained from our government by them.
Maybe even a country with a citizenry that's overweight, under-educated, prescription drug dependent, distracted by entertainment and continuously terrorized, all conditioning them into a state of virtual impotence…but thank goodness there's an array of prescription medicines for that.
Corporations don't even support capitalism. They base themselves offshore to avoid paying taxes and supporting America's troops, education, infrastructure, etc. For example, Exxon earned $45.2 BILLION in pre-tax income…and paid $0 in U.S. Income taxes.
How else do corporations show their spite for capitalism? They smash unions (collective bargaining is a historic component of American capitalism),  they game the financial market to cheat investors and sabotage America's long term economy and as we're all familiar with, they believe that losses should not be suffered by them but in a twisted view of capitalism, should be paid off by the helpless taxpayers who they just victimized.
As potential evidence that the next major national campaign for civil rights may be the fight against corporate power, here are a some excerpts from MoveOn.org's latest email blast (from Justin Ruben), apparently making this a new sustained battle:
Dear MoveOn member,

This is an unusual email, to ask for your help in launching what may be MoveOn's most important campaign ever.

…after consulting with thousands of MoveOn members, we've made a decision: to launch a massive campaign to fix our democracy and put We the People back in charge.It's a hugely ambitious idea. It won't be done this year, or next, though I think we can make real progress quickly.

The first step is to bring together millions of people who share our frustration with business as usual in Washington. Change this big will require an honest-to-God people's movement, and this is the right moment for it. There is overwhelming voter anger right now, and the number of people who believe that lobbyists and special interests hold sway is literally without precedent.

So we're also going draw up a bold blueprint for renewing our democracy: a sweeping set of new rules to limit the influence of big money, corporations and lobbyists.

This will face enormous opposition. And take years. But it's the only way we'll ever build the America we all know is possible, with real freedom, opportunity, and shared prosperity.
Though the RW has said this about Gay Marriage, Terri Schiavo and keeping the words "under God" in the Pledge of Allegiance, this is genuinely a battle for the future of America's soul, its future and its democracy.