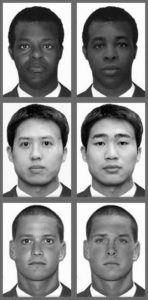 I came across a site that contained a test Harvard created for a study which tries to measure your conscious and even subconscious biases. The have bias tests for race like black and white, ethnicity, religiosity, gender preference, sexuality, disability, age, weight, weapons and ever your preference towards President Obama. I took three tests and thought my results were pretty interesting.
In the test for racial preference between African Americans and European Americans I showed a preference for African Americans.
In the test for religions I showed a strong preference for Islam, below average feelings for Christian and Jewish faith equally and well below average for Buddhism. Now I still don't think I have any preferences toward any religion and I can probably explain my "scores" based on the words they used. I was familiar with the Muslim, Christian and Jewish terms the most and to me the Muslim terms were most recognizable while I think I subconscious conflated the Christian and Jewish terms in my mind a bit that slowed my responses. Whereas I was just not as familiar with the Buddhist terms accounting for that outlier.
In the test involving President Obama I showed no preference for him over President FDR. I think since I got all the responses "right" in this case there was no preference. You will see what I mean if you take a test.
It's called Project Implicit® and you can click here to take a test or two.
Cher did an interesting piece about a test that measured liberal and conservative leanings about a week ago that inspired this post.