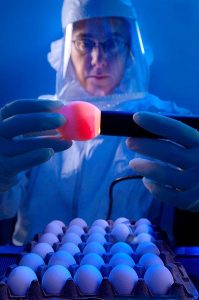 It's 10:15 on a Saturday night and I ventured over yonder to make a decidedly unscientific survey on the commenters. I went to two stories (headlines below) and for each one, categorized the comments. I counted two
pages of comments for each story, which came out to 95 and 120 comments. I counted comments, not commenters.
Based on my decidedly unscientific (and fairly brief) survey, I can say without question that the comments being posted were anti-President Obama at a rate of about 3 to 1. The biggest–or most prolific–group was the disgruntled progressive.
My definition of a troll, by the way, is someone whose comments are more obnoxious than contributory. The "innocuous" comment category covers things like "Indeed" and "Fanned."
Obama Weekly Address Slams Banks For Selfishness: 'It's A Sight To See'
TROLL: 0
Obama/Dem Supporter: 26
Anti-Obama/Leftwing: 44
Anti-Obama/Rightwing: 19
Anti-Obama/Unknown: 11
(Total anti-Obama = 74)
Innocuous comment:20
Obama Personally Mediating Final Health Bill Talks
TROLL: 5
Obama/Dem Supporter: 22
Anti-Obama/Leftwing: 34
Anti-Obama/Rightwing: 7
Anti-Obama/Unknown: 10
(Total anti-Obama = 51)
Innocuous comment: 17