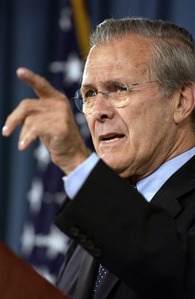 We have come far enough from the Christmas attack to start to draw some conclusions.   For this discussion, I will not assume that there was any deliberate effort to stitch up Obama.    I am coming to the conclusion that this was a classic and not amazing example of turf warfare among the 16 intelligence agencies and the various other departments.
Loch Johnson, Regents Professor of Public and International Affairs, University of Georgia had some interesting points to make this morning.   In the wake of 9/11 an assortment of reforms were mooted, and many were adopted, many not.
A new Ober intel chief, the Director of National Intelligence, was established.   This office took many of the responsibilities of the Director of Central Intelligence.   The DCI had theoretically had the responsibility to coordinate all the intel agencies.   Now the DNI has that theoretical responsibility and power.
In both cases that power does not actually exist, because the DNI does not have the power to punish and ultimately, fire the various agency directors and assistant directors, nor the budgets of the various agencies.
Johnson's thesis is that until that power is granted the DNI, we will continue to experience the turf wars that give us the undies bomber.
This authority was proposed for the DNI in 2004 when Congress was considering the reforms of the intel world.   Now, I ask you to guess who it is that persuaded the (Republican) Congress to not have any authorities outside the Pentagon with power over the military intel agencies?  Hint: a pompous ass.
Rummy just did not care to allow civilians to have power to fire the military intel chiefs.   So we can thank Rummy for the undies bomber.   Him and the (Republican) Congress.
I am looking to the president's meeting with the various intel chiefs with the hope that he fires a few people.   But Congress needs to give the DNI the power he needs to do his job effectively.