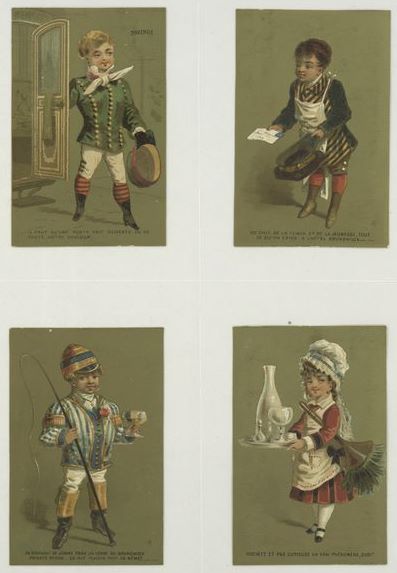 "Now remember, everyone," the perky blonde twenty-something cautions, "the wind chill is -3 this morning, so be sure you bundle up tight before you venture outdoors!"
Wow. I thank the gods that I have "my weather" (apparently not, however, "her" weather) delivered to me by someone who cares so much about me. How else would I know how to dress myself in the morning?
After "my weather" is delivered, "my news" is presented by equally earnest people who want to make sure that I'm informed of the house fire that happened last night (while tactfully avoiding any mention of the fact that the kerosene heater that started it was there because the renter's utilities had been shut off after she lost her job). But these chipper folk are also careful about making sure that they don't leave me feeling "down," so they make sure to wrap up the news with a cute animal story about a mother cat who has adopted some orphaned baby squirrels. Whew. That's a relief. Dodged another reality-bullet there. No one mentioned the Middle East.
Well, better check "my time-saver traffic info" on the tube next, because it's just too difficult to look out the window and decide for myself whether the road conditions will affect rush hour. But before the time-saver lady fills me in, there are a few commercial messages to be taken care of. I need to ask my doctor, I hear, about whether or not my eyelashes should be longer. Make a note of that.
After that we have an assurance from the Pampers people that there's now an incontinence product for kids who weigh up to 90 pounds. That's fortunate planning on their part because it appears the Serenity bladder management folks have adult "products" that fit the 80 to 300 pound range. So–from preemie infant to gigantic geriatric, we are all able to have a properly fitting product to cover our you-know-whats. And, of course, the same applies to formula. We have liquid and powdered stuff that we can pour into bottles for the road so that providing "balanced nutrition" is simpler for busy moms and dads than ever before. And there's stuff out there for babies, too! We can't forget that there are any number of liquid bottles-o'-nutrients for dieters and senior citizens, as well. From birth to death, we're well supplied with diapers and formula. Is there any citizen in any decade of life who should not be buying them?
Stopping for coffee on the way to work, we can again congratulate ourselves that someone cares–really cares–enough to inform us that our coffee will be dangerous. ("Careful, hon! That's hot!")
Or, if we're lucky enough to have a day off, we can watch an inspiring story on the telly of a pre-school teacher who was clever enough to devise a "unit" on the concept of "cold" for her class of four year olds. Part of this unit consists of having an actual block of ice in a plastic pan on the table and having the children actually touch it, and then record in their actual "journals" how it felt. Meanwhile, somewhere in Tokyo or Copenhagen, there are four year olds learning that there are units called "Celsius" and "Fahrenheit" for measuring temperature and what the difference between the two might be. For the life of me, I can't figure out why they so consistently beat us on standardized tests.
Back in the States, adults are being told that there is acetaminophen (aka Tylenol) for headaches and THEN, there's acetaminophen for arthritis. So–you need to buy both. Because the headache pill will have no idea that you have arthritis; and the arthritis pill will never make it to your head. It somehow–magically–knows to stay only in your bones.
If you're enough of a throwback to subscribe to a newspaper, you might pick up your very colorful, picture-filled daily source of information, and read the articles which are carefully written so as not to overly challenge the reader with a fifth grade level of comprehension. Of course, in 1835, when many Americans actually HAD only attended school up to the fifth grade, sentences like the following were commonplace in newspapers (this one advertising a home library subscription service): "The time and attention of the editor, himself a reader from inclination as well as duty, are devoted to the procurement of works of an elevated standard of intellect which may be admitted into every family without hesitation by the most fastidious, and become a rallying point for all its members, promoting social belles lettres reading and conversation."
Okay, okay. Enough snark. What is the point, kes? The point is: is it remotely possible that there are persons and/or entities out there who would be more than delighted to convey the message to the American public that they are just not all that bright? Or that they are in serious need of parental figures to guide them through the complexities of life?
Is there any advantage to–say, a Dick Cheney, Rupert Murdoch or Glenn Beck–to have an audience whose confidence is shaken, who are fearful of making mistakes, or one which feels like anything BUT a group of self-determining adults? After all, adults who think for themselves sometimes do dangerous things. They form labor unions and fight back against oppressive corporations. They sit in the front of the damned bus! They object to pointless wars.
In short. Adults are a menace to some peoples' view of "order." Better to have a nation of children whose mommy is celebrity and whose daddy is sports. And if they want to be informed? Well, tell 'em what to think. Just make sure your source of "information" is disguised by a cynically clever advertising slogan.
Something like: "We report, you decide."