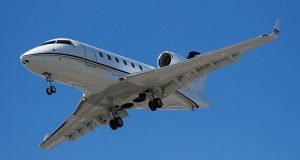 This is the news of the morning:
Jet passengers overpower would-be bomber
A Nigerian man on an Amsterdam-to-Detroit flight allegedly tried to blow up the airliner, which landed safely. The suspect is badly hurt. Authorities consider it a terrorism attempt.

Reporting from New York – In what was described as an act of terrorism, a Nigerian passenger attempted to ignite an incendiary device aboard a Northwest Airlines flight from Amsterdam to Detroit on Friday as the plane began its approach for landing, federal officials said. Other passengers overpowered the man and the plane landed safely.

The suspect, identified as Abdul Mutallab, 23, suffered severe burns as a result of the attempt, authorities said, and two of the other 277 passengers reported minor injuries.
It is the day after Christmas, and we are rudely shoved back into the realities of our modern world.
There are many angles to take on this story: security, the politics, the impact on our culture. What I'm wondering right now is if we will ever have a rational discussion about terrorism in this country. We seem to want to treat it as a kind of psychological disorder rather than a violent form of protest—which is what it is, in my view.
It's such an emotional issue. People are afraid. There are real dangers. Our policies are a bad hangover from the punch drunk Bush Administration, which turned its back on Bin Laden to pursue war profiteering in Iraq. We need an intelligent terrorism policy, but we seem to be in the grips of political gamesmen who will not put our nation above their obsession with power, money, and the cynical joys of "winning." I worry we will never get beyond politics so that we can address the problem more effectively.
Is it too soon to be jolted back to reality?